Not everyone will agree with you, in whatever aspect of your life.
So when they say that you have to be a tough cookie, they really mean it for your own good. You need to be able to take in criticism and handle it gracefully. It's necessary for every employee to be professional in the workplace and be able to improve their performance.
When you start being part of the workforce, you will find that criticism is part of the weekly menu. You'd have to face criticism not only from your boss, it may also come from an officemate or your client.
You can choose to take these criticisms personally or use it for your own good so that you'll be able to improve your performance. You will also learn the value and importance of listening and understanding where other people are coming from. You have to be open to their feedback so that you can become a much better employee and person to work with.
But you should know when someone is giving you constructive criticism versus someone who is just trying to hurt your feelings. You'd know if it's a criticism that can help you if their opinion is based on research and experience. It also includes positive comments too. Its goal is to help you become a better employee. Take it, especially if it comes from a senior employee who can even serve as your mentor at work.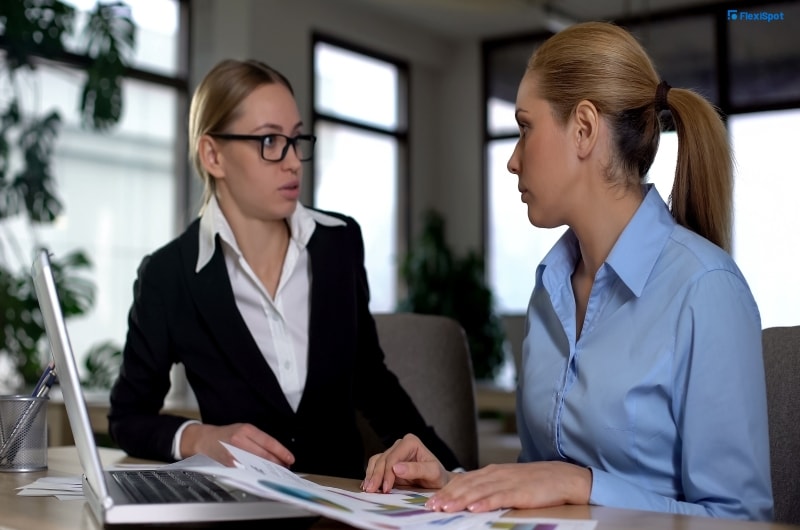 So how can you handle it when you receive negative feedback?
As much as possible, be as professional as you can be. Remember that most of our interactions are composed of body language and facial expressions. You can watch your words but also be wary of how you behave when constructive criticism is thrown at you.
First, breathe deeply and think about what was said to you before you give any reaction. You should be as objective as possible. This is not a personal attack but an opinion that wants you to make you better. Try your best to not make excuses and defend yourself. See the bigger picture and just explain your side if you are given the floor to do so or if something has been misinterpreted on your part.
Let them know that you appreciate the feedback and try your best to respond with humility. This can be a great opportunity for you to learn and acquire new skills and valuable traits in the workplace.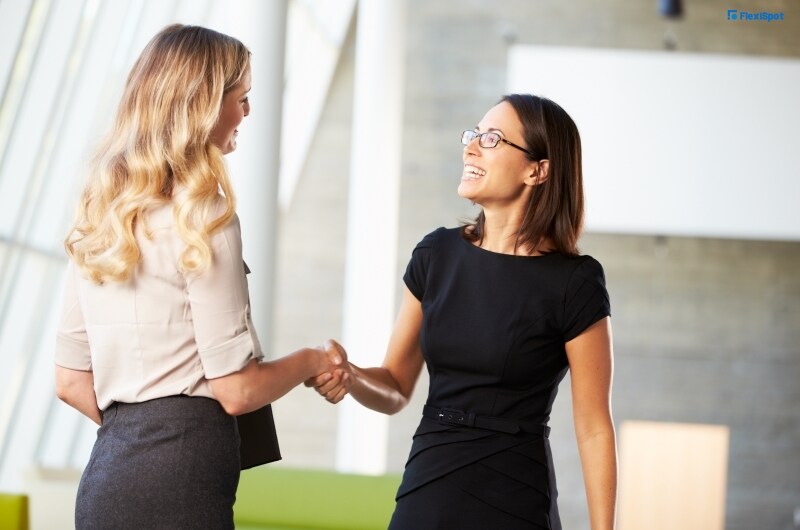 Apologize as well for any wrongdoings on your part and do better the next time.
Again, do not take anything personally so you shouldn't be dwelling on the negative feedback that was thrown at you. Look at it as a concern for you to become much better at your line of work.
And since it's over, the only thing you can do is to promise to do better the next time. One way you can improve your performance at work is to invest in the right tools that will help you be more efficient and productive at work.
Having an ergonomic workspace protects your health, helps you stay efficient and boosts your productivity. So when a criticism is thrown your way, you can respond professionally and they'll also be able to show them that you took it and improved eventually.
Here are some pieces that can help you do just that.
Standing desks can help you break your long hours of sitting on your chair by conveniently adjusting the height of your standing desk and standing for an hour or so before going back to your sitting position. Prolonged sitting, if you do not know, is dangerous for your health so you'll need a product that can remind you to stand up frequently and to conveniently shift to from a sitting position.
A standing desk option from FlexiSpot is this Comhar desk with a wooden top. This standing desk boasts its smooth and easy transition from 28.3" to 47.6" It takes up minimal floor space which will be perfect for those with small homes or limited space for a work area. Even then, it still features a spacious desktop measuring 48" x 24". The legs are made of powder-coated steel tubing that is scratch and stain-resistant.
This desk can easily fit a laptop, keyboard, mouse, paperwork, desk accessories, and two monitors. The control panel allows you to program four height memory presets and also comes with USB ports. It has an anti-collision function that ensures your objects or devices are protected while the desktop is in motion.
You'd want to be able to use your desktop in different configurations or be able to move it at an angle that's comfortable for you and won't strain your neck. Having the flexibility to move around your monitor is a great function. FlexiSpot offers a single monitor mount or a dual monitor mount, one that is for a single desktop and another if using two screens. It's much easier to do desktop work when one can configure two screens in different orientations. It also won't take up additional desktop space because all they need to do is to clamp the Monitor Mount securely to the desk. The monitor mounts can hide wire cords and make sure that the workspace is clutter-free. Both variations are easy to install, adjust the height of, and rotate to an angle that is needed.
If you want comfort and productivity at the same time, you need an ergonomic office chair. This ergonomic chair will eliminate those pains with its 3D lumbar support system, 135-degree lounge tilt, and 4D adjustable armrests. The elegantly curved backrest will conform to the neck and spine that will provide the maximum headrest and lumbar support. The armrests are adjustable in four dimensions that contour effortlessly to the arms and elbows. It is made of Italian-imported chenille and K+R temperature sensitive fiber that will provide maximum ventilation and the most delicate of fabrics. It also features the best-in-industry Samhongsa Class 4 Gas Lift which guarantees that this chair will be able to handle anything.