You work as a freelancer for various companies. This means you must attend to the various tasks and requirements placed on you by your projects. When duties conflict with one another due to schedule conflicts or other reasons, you may need to do multiple things at once. As an honor student and a former officer of several groups, while you were still in university, you have experience in this area.
Multiple studies have shown that the habit of multitasking actually kills productivity, despite what some people used to believe. The quality of your work and general well-being diminish when you multitask.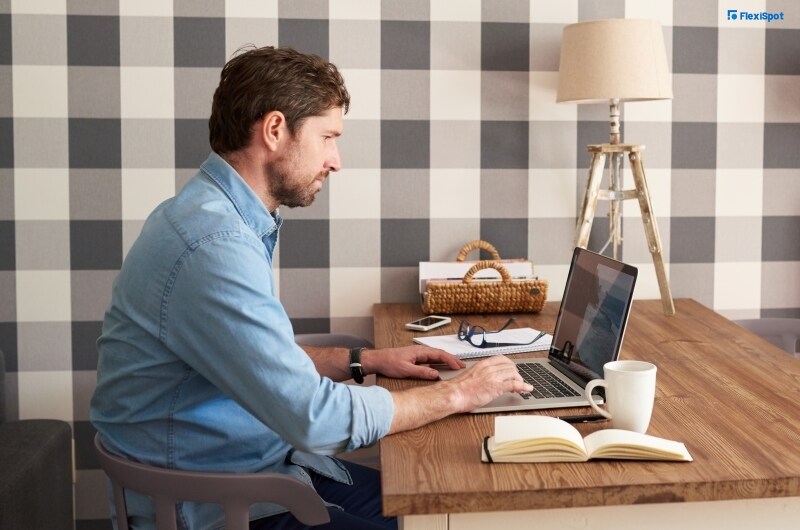 Despite this, you are not prohibited from accepting more than one job, especially considering the dynamic of your line of business. In reality, you should set aside various hours to focus. When working for a single customer, you should be completely focused on giving that job your all. You should disable your notifications for another client. This means that being well organized will benefit you more than taking pride in multitasking.
Being highly organized requires having a set daily schedule and sticking to it. Naturally, you'll budget more time if a project is taking more time than you anticipated. The main point is that you ought to stick to a schedule. Inform your clients of your working hours if necessary so that they are aware of your timeline.
Additionally, it means that the setting in which you work must inspire and motivate you to complete your assignments. As was already indicated, in order to do all of your chores, you must be completely concentrated. This means that no distractions should be allowed. This implies that while performing your duties, you must have the proper attitude. You'll be able to enter the proper frame of mind to complete a task in a clean and focused atmosphere.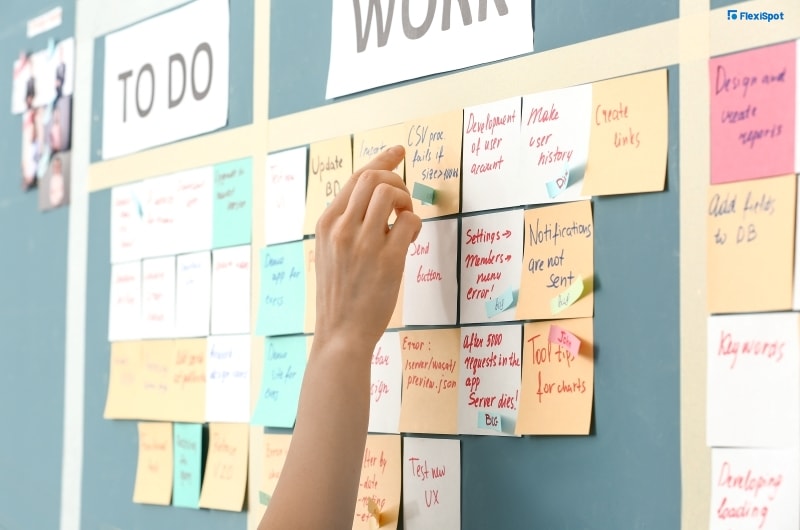 You'll also need to be effective and very productive if you're working on numerous projects. You are capable of completing a task as quickly as you can. If you complete a task earlier than expected, you can take advantage of the extra time to rest or move right on to the next item on your daily itinerary. You can cross everything off your daily to-do list when you are productive.
Being effective requires both discipline and incentive, so it's not always simple. You don't always wake up inspired and possess the self-control to complete all of your work obligations. This brings us to our second point, which is that you need to be prepared for the mental battle. It is a tremendous assist if you have the correct tools in your toolbox to remain alert and focused when you lack motivation and cannot rely on discipline for the day.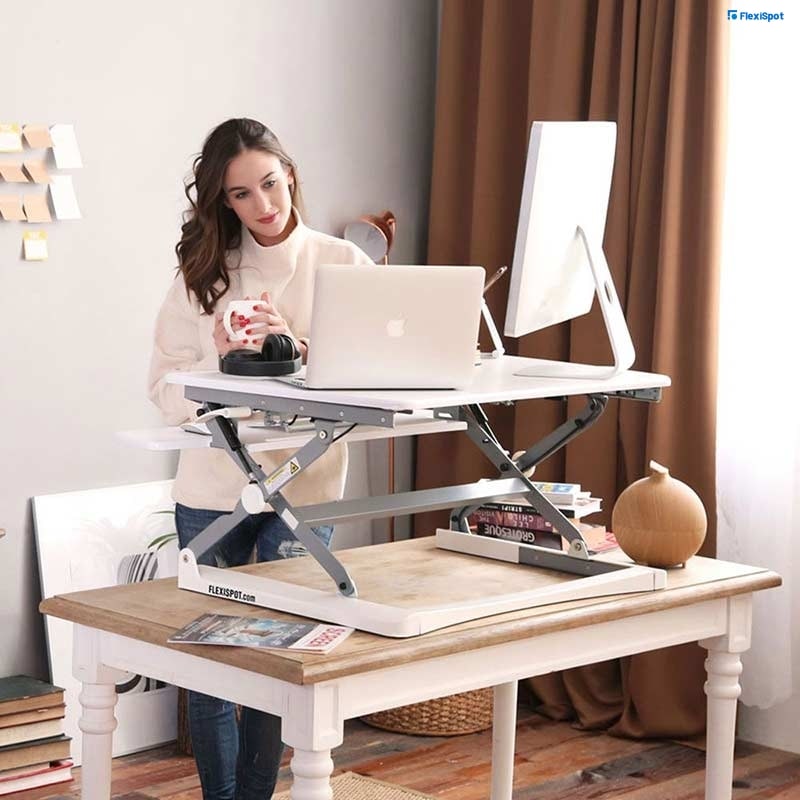 An intelligent purchase for someone who holds many jobs is ergonomic furniture. Since you'll spend a lot of time sitting, you should invest in ergonomic furniture to prevent health problems. When you use office furniture that can be altered to fit your height, weight, preferences, body type, etc., you also reduce bodily aches and muscle pains.
You can rely on FlexiSpot to provide you with high-quality ergonomic furniture. It has been active in the market for a while and has consistently improved and changed its cutting-edge products to suit the requirements and preferences of its customers.
Here are some ergonomic items from FlexiSpot that you might fancy:
Choose the EF1 as your entry-level device if you're just starting with ergonomic furniture. There are five different tabletop colors available for this particular standing desk from FlexiSpot: bamboo, mahogany, maple, black, and white. The desk frame is available in white, grey, and black, and the height ranges from 28" to 47.6". You may include a clamp-on desktop mount for a single or two monitors. You can add caster wheels to this desk when you buy it, just like you can with the other desk stated above.
One inch is lifted every second at a sound level of no more than 50 dB. 70 kilograms, or 154 pounds, is the weight limit. Inverted legs are another feature. A height-programmable control panel with four memory buttons is included with this workstation, allowing you to save your preferred standing and sitting heights.
At any time during your working day, you may get in a workout with the help of this desk cycle. There will be times when you feel drowsy at work, particularly in the afternoons when the day has gone on too long and there are lots of distractions all around you. A chair that can provide you with energy at any moment and fulfill your daily exercise requirement would be greatly appreciated.
This FlexiSpot product features quiet, soft pedals that allow for pleasant use even if the other partner is present in the room or during meetings. A calorie counter and a configurable cardio system with variable resistance levels are also included in the bike. The removable keyboard tray can be used as a desktop, and the seat's height can be changed to suit your preferences. Customers of FlexiSpot adore how reliable and little it is. Additionally, it will be simpler to maintain a regular fitness schedule because utilizing this desk bike while at work doesn't feel like a challenging workout.
Using a desk converter, you may instantly enhance your workspace. The work surface on this specific item is a roomy 31.5" wide, easily accommodating two 24" monitors, and has a 28.4" broad quick-release keyboard tray. It uses strong gas springs to alter the product's height in a stable and smooth manner. Even when the desk is fully used, it is uniquely constructed with a bracing system that can react quickly to sudden falls. The desktop has protective rubber crash prevention pads, and the legs feature rubber protective feet for added security. The product has an incorporated monitor mounting grommet, making it simple to install a monitor mount.