Mental health has taken a stride these past few years.
Even though so many people still ridicule others because of their mental health conditions, many have also come forward to share how they're coping with mental health issues despite the backlash. They of course received tons of support and messages of love once they realized that they don't have to suffer in silence or alone.
Simply put, mental health is not as taboo as it was before. We see movies and series, hear music and chatter that are all talking about mental health and how it can be managed.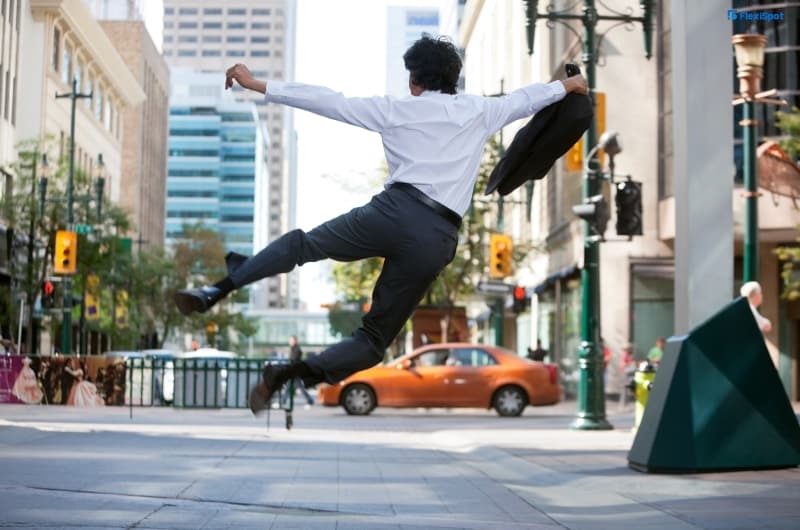 Every October 10, people celebrate World Mental Health Day.
We for one believe that if you live the ideal work-life balance, you can better address your mental health issues and live a fuller life. Your life does not depend on the success of your career or whether or not you are enjoying what you're currently doing. There are other activities that give joy to you and are more than enough for you to work hard and enjoy the rest of your life after work hours.
One way to achieve perfect time management is by using ergonomic furniture. All these are designed for your body as if it was customized specifically for you. You can adjust the seat height, reclining back, the angle of the monitor, the location of your mobile file cabinet or desk bike and voila, you live in a comfortable yet functional heaven! You can also break some sweat during work when you don't have time to exercise after work. You rest your feet, neck, eyes and shoulders with the use of ergonomic furniture.
Here are some products that you can find from FlexiSpot Canada here:
This item is BIFMA-certified, incredibly sturdy, and has a trustworthy 355-pound weight capability. Its leg columns are thicker than typical, and a scientific design limits the column gap to 0.05 mm, assuring a smooth lifting process. The foundation is constructed of solid carbon steel that meets automotive material standards. It has passed 20k motion tests, ensuring its durability. Additionally, you are eligible for a 15-year warranty at the time of purchase.
Customers adore its sleek design, which was achieved by laser welding the frame. It uses the sustainable and environmentally friendly Nordson Enviro Coat powder spraying method and has aesthetically beautiful holeless legs. Its anti-wear coating and temperature resistance ensure that the color will remain consistent for a long time.
Its adjustable height range is from 22.8" to 48.4", providing a user-friendly experience for people that stand 4'2" to 6'4".
It comes with an embedded cable tray that is conveniently hidden under the desktop. It makes use of a premium keypad with USB charging port, two programmable height presets, and a sit-stand reminder.
An impressive 3D lumbar support system, 135-degree lounge tilt, and 4D adjustable armrests are included in this ergonomic chair from FlexiSpot.
It has a system that gently rebounds and three height adjustment settings. The tastefully curved backrest will adapt to the neck and spine, offering the most headrest and lumbar support possible. The four-dimensionally adjustable armrests easily conform to the arms and elbows. The most delicate of textiles and maximum breathability are provided by the use of imported Italian chenille and K+R temperature sensitive fiber. Additionally, it has the industry's greatest Samhongsa Class 4 Gas Lift, which ensures that this chair can withstand any abuse you may give it.
There will be times when you feel drowsy at work, particularly in the afternoons when the day has gone on too long and there are lots of distractions all around you. A chair that can provide you energy at any moment and fulfill your daily exercise requirement would be greatly appreciated. This FlexiSpot product features quiet, soft pedals that allow for pleasant use even if the other partner is present in the room or during meetings. A calorie counter and a configurable cardio system with variable resistance levels are also included in the bike. The keyboard tray is removable, and the seat height can be changed to suit your preferences. It's compact and reliable that FlexiSpot customers love. It will be easier as well to remain consistent with exercise because using this desk bike during work doesn't feel like a strenuous workout at all.
Using a desk converter, you may instantly enhance your workspace. The work surface on this specific item is a roomy 31.5" wide, easily accommodating two 24" monitors, and has a 28.4" broad quick-release keyboard tray. It uses strong gas springs to alter the product's height in a stable and smooth manner. Even when the desk is fully used, it is uniquely constructed with a bracing system that can react quickly to sudden falls. The desktop has protective rubber crash prevention pads, and the legs feature rubber protective feet for added security. The product has an incorporated monitor mounting grommet, making it simple to install a monitor mount.
When you utilize this monitor mount, you can enjoy a variety of monitor setups. It includes an adjustable arm with a 20-inch maximum extension and a maximum height of 15.75 inches. It may be rotated 360 degrees in all directions. It comes with a reliable C-clamp (for desks that are 0.8 to 3.94 inches thick) and a grommet mount base (for desks that are 0.8 to 3.5 inches thick), making installation simple. Additionally, it has a built-in cable management system that hides your wire cables for improved organization.
Final Word
We hope you won't be afraid to be open about your mental health issues if you have any and that you may also help give light and hope to others suffering from poor mental health as well. We all face different struggles in life so remember to always be kind.
Keep well and always keep your health in check, and yes, that includes physical and mental symptoms!