Even the most talented writers find it difficult to write at certain times. They don't always have the words to say and sometimes, they're not in the right headspace to organize their thoughts and put it into writing.
But when deadlines knock, there is no choice but for a writer to write as quickly as possible. How can a writer still finish on time but still be sure that the words, sentences are making sense?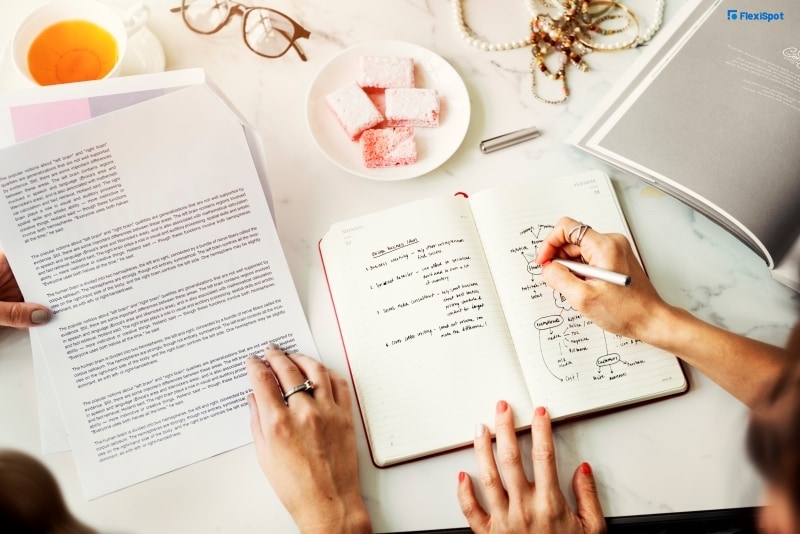 First off, follow an outline.
Give time to carefully think about your outline because when it's done well, all you have to do is to follow through with words based on every topic laid out on it. The thoughts, lessons, topics, etc won't be scattered because it followed a carefully done outline.
For some people, outlines don't work. They find it too time-consuming and difficult for them to write anything because it feels so structured. Well, you can always have a mental outline. Just so you know what you're writing, going to write next and what you wrote about already. Make sure to not repeat thoughts without the intention of emphasizing it or without adding any value.
Secondly, just write. We've all looked at a blinking cursor and a blank white sheet of death. We don't know how to write what we want to write but the deadline is around the corner so we have to act fast. When this happens, just write whatever word comes into mind. It's called word fart by some and they literally just fart out the words and write them down until a paragraph or a whole essay is done. What will come after is the polishing part. If there are any repetitive words, a dictionary can come in handy. What matters is you finished your essay ahead of time and you have minutes to spare to correct any grammatical issues or style that you don't like or prefer something else.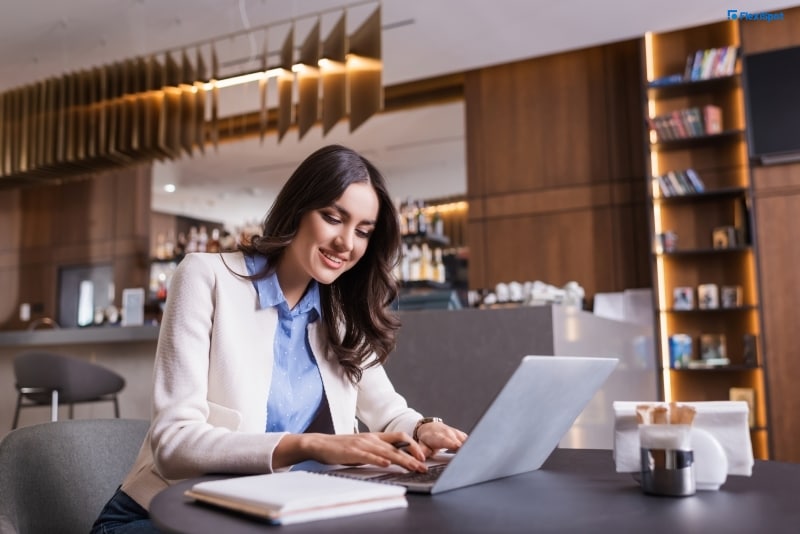 Thirdly, write as much as you can. When you make writing a practice, it becomes easier for you to communicate your thoughts and ideas in writing. The words come naturally to you and you have a certain way of organizing your thoughts. You build your style and you get to check your grammar too. So write as often as you can and want to! Even if it's not for work. Even if you just want to journal for the day and have a clearer mind. Write.
Fourth, when you're in the position to, write something you are interested about. You'll get excited when you're interested about the topic and it won't be hard for you at all to just pour out your ideas when you genuinely enjoy writing and reading your piece after.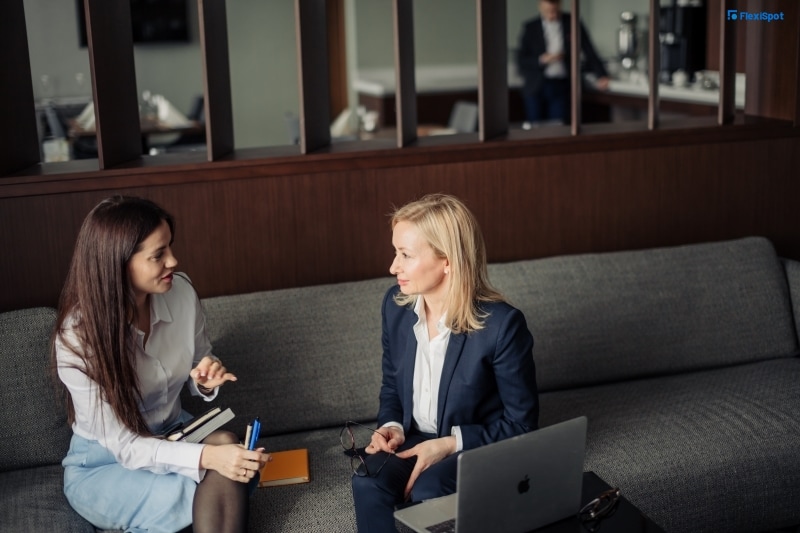 Fifth, don't forget to ask for feedback. The more you ask people what they think about their writing, the more you open the door for improvement. Of course, you still have to listen to yourself and what speaks the most to you. But always leaving room for other people's comments would help you improve where you are lacking on, what's not clear, or what's wrong with your writing (grammatically speaking, etc).
Sixth, invest in tools to help you focus and have a clearer head while writing. It's very important that you're focused on writing your piece alone. Your mind shouldn't be floating anywhere else because you wouldn't be able to finish anything if you're writing about this topic but your mind is thinking about something completely different.
Note that this is probably the reason why writing can be very therapeutic and make your thoughts clearer.
So what tools should you invest in? Here are some ergonomic pieces that can help make you alert, focused, and efficient:
When you stand, your senses are more alert and awake—making it easier to write faster. Break your long hours of sitting with a standing desk that can help you conveniently shift from a sitting to a standing position and vice versa.
The EP4 is a perfect combination of function and style. It makes use of a dual-motor lifting system that can carry up to 220 pounds. Its height range is from 25" to 50.6" It goes up and down for about 1.4" per second, all while not making a sound more than 50 decibels. It has an anti-collision feature that will automatically stop when it comes in contact with obstruction. It comes with a set of two desk hooks, one on each side, where you can hang headphones, chargers, your bag, jacket etc. To maintain the clean look, it also comes with a cable management tray. It also has a convenient USB charging port for your gadgets. Te desktop is environmentally-sourced and is spacious enough to fit a monitor, laptop, desk essentials, documents, etc.
If you're not ready to commit to a standing desk just yet, you can use this instant upgrade. This particular product has a spacious 31.5" wide work surface that can easily fit two 24" monitors and a 28.4" wide quick-release keyboard tray. It makes use of high-powered gas springs that makes adjusting the height of the product smooth and stable. It is specially engineered with a bracing system that can respond immediately to rapid falls even if the desk is in full capacity. For extra safety, the desktop comes with rubber crash prevention pads and the legs have protective rubber feet. You can easily install a monitor mount, thanks to the product's integrated monitor mounting grommet.
When you write, you can't be sluggish and lazy. You have to be awake so that you can write and faster without losing sense. A desk bike can definitely help you be more alert and focused.
This FlexiSpot product has comfortable pedals that hardly make any noise during pedaling, meaning it can be used comfortably even while in meetings and having the other partner around the room. The bike features a calorie tracker to monitor your progress and a customizable cardio with adjustable resistance levels. The height of the seat can be adjusted according to your desire and the removable keyboard tray may be used as a desktop. It's compact and reliable that FlexiSpot customers love. It will be easier as well to remain consistent with exercise because using this desk bike during work doesn't feel like a strenuous workout at all.