In an analysis that explained people's consumer behavior in Canada, Santander Trade Markets found that more online shopping purchases are what Canadians have done in recent years. The 2018 data showed that online shoppers in Canada had reached total spending of $57.4 billion compared to the $18 billion in 2012. The finding implied that more and more citizens in Canada trust online purchases. 


The Role of Online Shopping Stores:
As the new technology soars to greater heights, more online shopping gateways or stores strengthen their role in providing superb online services for their Canadian consumers. However, people in Canada still prefer hybrid stores (both online and physical stores). Yet, that doesn't diminish the fact that more people in Canada rely on the power of technology in making their purchases. 
Hence, well-known companies like FlexiSpot (the best provider of standing desks, sit-stand desks, stand-up desks, and ergonomic chairs) increase the likeness of the consumers to online stores. Because online shopping is more affordable and safer, especially these days, Covid19 still affects millions of people globally, and strains like Lambda and Delta jeopardize the health of people in Canada and abroad. 
With that, FlexiSpot strengthens its online service and ensures that workers can get safe from the deadly virus threat. Transactions are cashless, and bank transfers have become the new norm, while FlexiSpot ensures that the products they sell are safe and disinfected before they reach the owners' homes. 


FlexiSpot amidst the Trendy Shopping Method:
As they celebrate their 5th anniversary, they ensure that the products that consumers would win from the exciting events at the Standiversary are safe from the unseen deadly virus. FlexiSpot ensures that the products on sale at the anniversary event will get sanitized thoroughly. 
Indeed, this anniversary event at FlexiSpot is a fun and safe activity for all subscribers and consumers. Further, at the Standiversary, people may enjoy the possibilities of more surprises and gift items. So, as one of the savvy consumers, let us talk about why joining the Standiversary event is a fun, safe, and intelligent thing to do this September. 
The 4 Whys of the Standiversary Event:
FlexiSpot is one of the most sought-after companies that master e-commerce, and online services are what they prioritize. As a result, many business people and employees trust the ergonomic solutions they provide to consumers who need ergonomic protection against biomechanical pain. 
FlexiSpot commits the company to deliver the best ergonomic products. They engineer these equipment and furniture pieces with precision, superb measurements, and aesthetics. These products indeed can stand long years of usage and do not look old no matter how long a person uses these pieces. 
Hence, at the current Standiversary, there are reasons consumers may have to participate in this event. These are reasons that can encourage them to spend money on ergonomic products. 
a. The Anniversary Event at FlexiSpot Offers the Great Discounts:
Standiversary offers a wide array of ergo products that are on sale. In this event, you can avail yourself of the products and save as much as 40% on all the products you can buy. Hence, you can have more significant reasons to join the Standiversary. 
The activities at the anniversary event are Turn CA$5 to CA$50, 9.27s Challenge, Flash Deals, and Best Sellers on Sale. These are fun activities that you can try where you will find your dream products.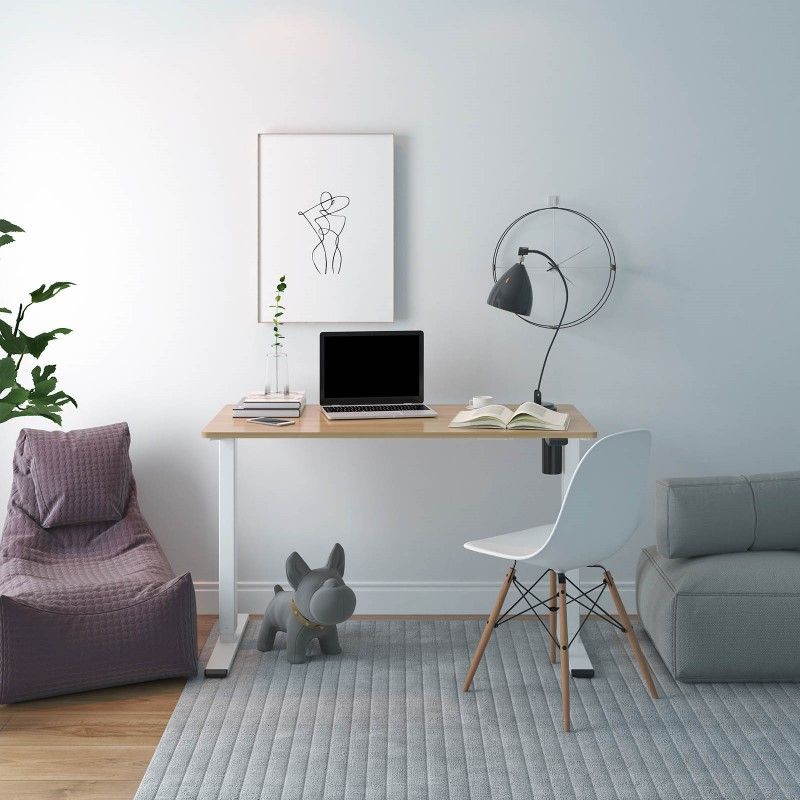 One of the fun events in the anniversary celebration is the Turn CA$5 to CA$50. In this event, you may find a well-known ergo product there, which is the EG1-Electric Height Adjustable Standing Desk. A lot of consumers trust the sturdiness and durability of this product. Hence, FlexiSpot aims to gather more consumers who could also enjoy the perks of using this desk product. That's why they also put this product on sale. Aside from that, they want to give back to all the people who trusted the company for five years. 
You need to deposit the CA$5 first, then wait for the voucher code in your email. Then you can use the code to get a discount when you purchase from September 27-29. So, if you have already had the code, then don't miss out on the last few days of the Standiversary. Aside from this activity, there are other fun events at the Standiversary, which you may check for other surprises. Click here to see it. 
b. Standiversary Could Help You Save Gifts for the Upcoming Holidays: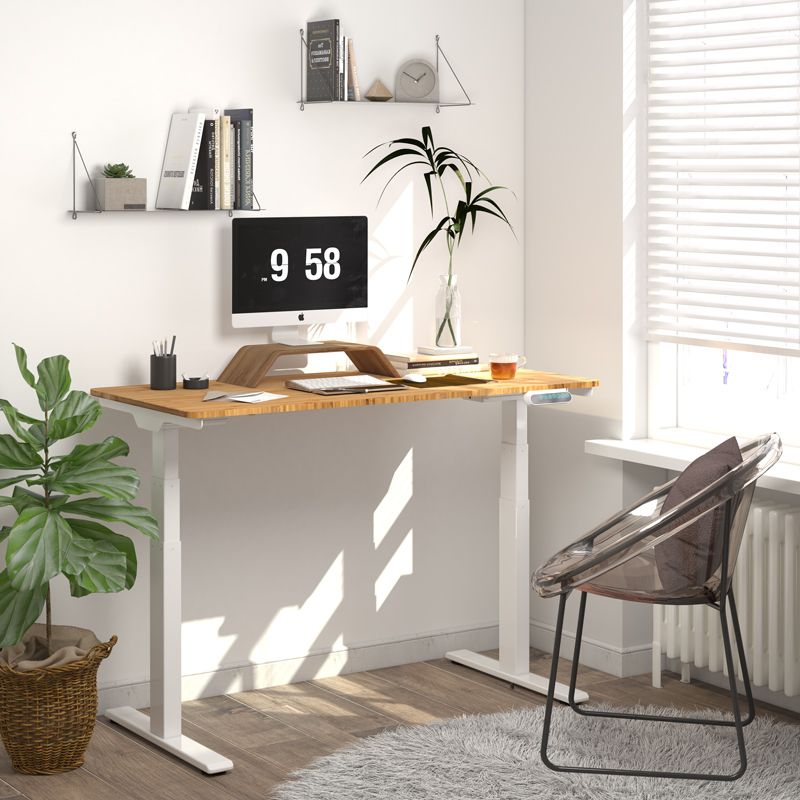 The anniversary event of Flexispot can help you start saving for the holidays. It's because, at the sale event, you can save as much as CA$140 with standing desks. An example is the EQ3-Electric Height Adjustable Standing Desk which is a best seller on sale.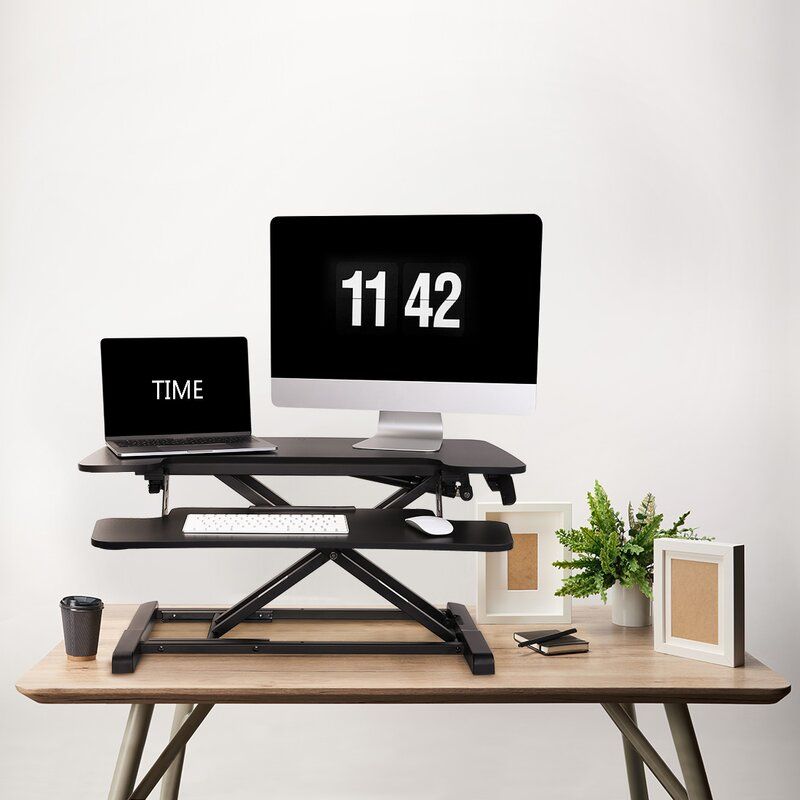 Aside from that, you may also choose to buy the Standing Desk Converters M7B, which is an excellent gift for your college relatives that are doing their research. It's a desk converter that has a sturdy lifting mechanism. So, whenever they need to stand up while studying, they can safely put their devices on top without breaking the desktop itself. So, when you choose to purchase items from the Best Seller on Sale event, you can ensure that you can buy superb ergonomic products. 
c. This Anniversary Event from FlexiSpot can Help You Budget Your Expenses and Avoid Impulsive Buying: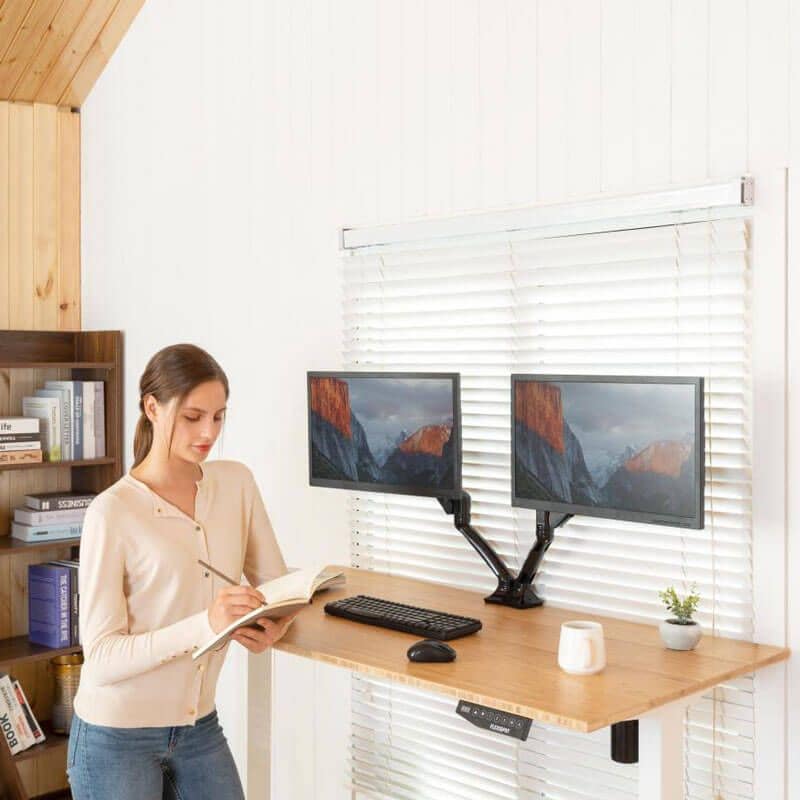 Impulsive buying is the act of spending money on things that you see at the mall or online store then buying them without thinking twice. The Standiversary events can help you avoid the impulse to spend money without good reasons. 
If you notice, activities at the Standiversary have specific times and dates. When you buy coupons for this event, you will learn to patiently wait at the particular time when you can use the voucher. So, we could say that joining this activity helps you control yourself when checking out the products. 
d. Standiversary Can Help You Feel Fulfilled as a Smart Consumer: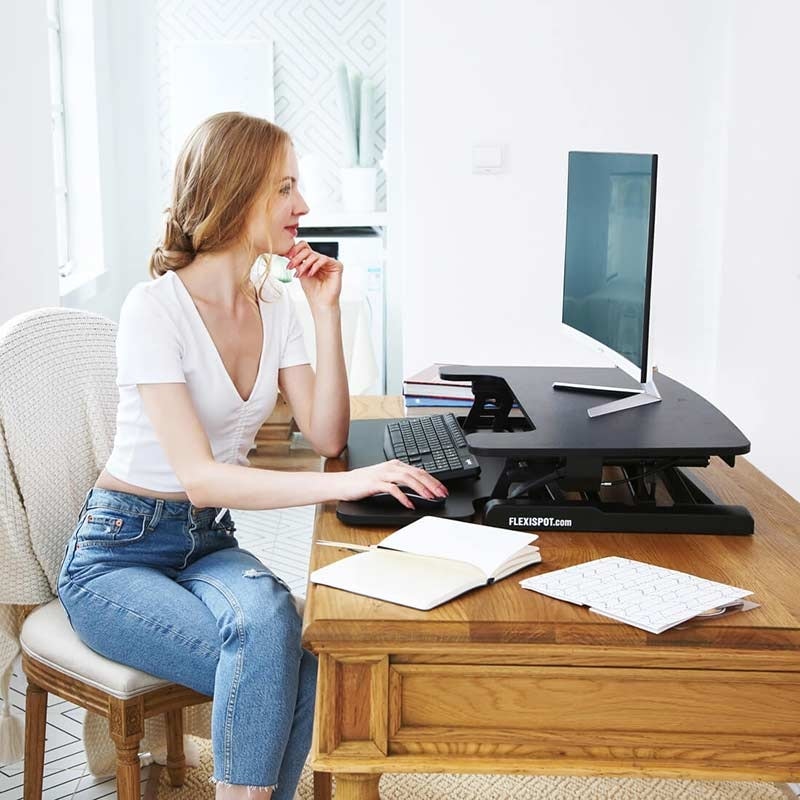 Aside from the fact that the anniversary event can help you become more patient, it can also help you foster the savvy consumer in you. It's because, at the end of the day, when you see the significant savings that you can have when you purchase the items on sale, it can help you become more disciplined and fulfilled as an intelligent consumer. So, trying to participate in these events can help you budget your expenses more. 
Final Thoughts:
Relying on the power of technology in purchasing goods is vital, especially when everyone is facing the threat of the virus. At the same time, it's also best to look for those products that could protect you from having a low immune system without spending a lot of money. Hence, FlexiSpot's Standiversary products are here to help you save more money as you spend on the most trusted items. With these products, you can ensure the best quality of products that you deserve to experience.