We're pretty sure you've felt the rush of something new.
Maybe you were able to ride the bike for the very first time. Or board a plane and experience what it is to be up in the air. Maybe you got your first kiss or you entered a commitment for the first time. Maybe it's your first year of college. Maybe you got to eat Kobe beef for the first time or hiked a mountain and see the view from up there.
The feeling is inexplicable and for some people; they yearn for it more than others. They seek new adventures and experiences, long to meet new people, and learn from their daily interactions. This is probably why human society celebrates the coming of a New Year.
For many, a New Year serves as the beginning to renew oneself, look for new experiences, and make new memories to cherish forever. We're about to say goodbye to 2021 and it's natural to look back at the year that has been. It probably was a rollercoaster for most of us, with lockdowns here and there, varying opinions on vaccinations, and new COVID-19 variants springing from nowhere. It was also a relief because the world started opening up and we were able to gather with friends and family alike. Travel is also slowly gaining back its footing and restaurants and cinemas have opened up for customers who miss doing activities outside.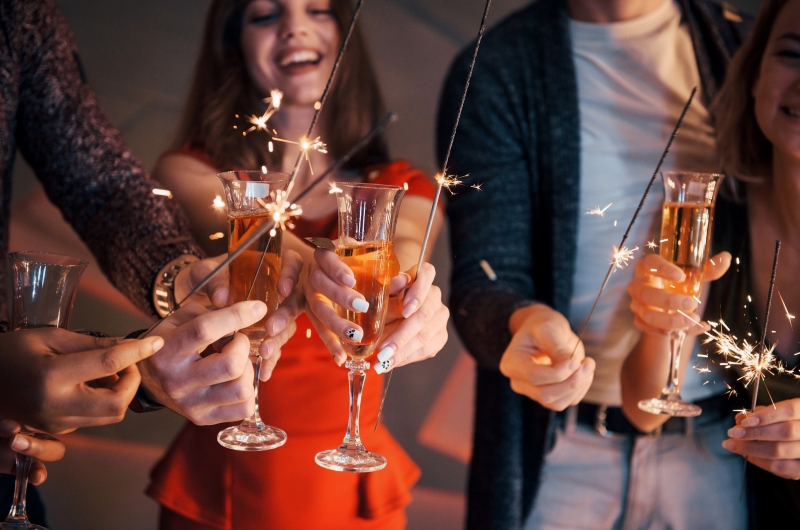 There is so much to be positive about for next year and we have a much better outlook than the year ago. You're probably preparing for the New Year festivities, where you'll go, what party you'll attend, and what you'll be wearing. You've also may be written your resolutions for the new year; what habits you want to kill, cultivate, and develop. You're probably discarding some items that don't have value to you anymore and looking at products you want to buy to follow through with your resolutions for the New Year.
Here at FlexiSpot, we are excited to continue upgrading the lives of our customers. Coming into the New Year, we already have four products that are new on the catalog. We listed down these four items that for sure you would benefit from if ever you decide to add to the cart.
Price: CA$599.99
Finally, it's available! We're starting the list strong with the V9 Pro Home Office height Adjustable cycle desk bike that is a 2018 honoree of the CES Innovation Awards. According to our avid customers, this desk bike will help you be more productive at work. Not only will you improve your efficiency, but it could also help you stay healthy and active even though you're busy at work. It will help you burn calories while stuck in your desk job for nine hours a day.
The pneumatic adjustment lever could easily adjust the seat to the height that is most convenient for you. It comes with an integrated digital display that will show you your stats including workout time, calories burned, and speed. It has 8 resistance levels that could help you go from light activity to something more robust. It also has lockable gravity casters and a spacious desktop to work on.
Price: CA$249.99
This standing desk converter comes with a removable keyboard tray and is great for laptops. The tray can be easily attached in one step, so it's easy for you to decide whether you want to use the desk riser with or without the keyboard tray. The desk is also designed with an 18.5'' wide U-shaped desktop cutout over the keyboard tray that will enable easy use of a 17'' laptop.
It has a straight-up-down operation so that you don't have to worry about it taking up space or toppling forward. You may raise and lower the desk vertically that could save you valuable space and also provide stabilization. You may change the height with just one arm and stabilize it at any point from 4.7"-19.7". It can accommodate tall users, including people that are 6'5" in height. This also comes with a specially braced X-Lift structure that prevents drop and crash from a position even under full load—in this case, the weight capacity of the product is 33 pounds.
Lastly, the base frame and keyboard tray have protective rubber pads to ensure safety, provide you comfort, and give protection.
Price: CA$629.99
This fully-featured, fully-classic Comhar Standing Desk is multi-functional. It has a height adjustment feature that you could play with the height ranging from 28.3" to 47.6". Its robust motor transitions from any height smoothly and easily. It has 4 programmable height presets and will be perfect even for a household with multiple users or in a common workspace. It's constructed with powder-coated steel tubing that is scratch-resistant and is guaranteed to be stable at a high setting. To stabilize your desk if the desk legs come out uneven, you may simply use the leveling glides along the bottom of the desk.
This can be assembled in three steps. Install the tabletop and the desk frame; then install the desk feet; and then, connect the power cords. You're done! You can now fit it in a perfect corner desk for a small space because this won't actually take that much floor space. Even then, it still has one of the most spacious desktops available in the market that you could do a lot on the desktop itself. It measures 48" x 24" that provides a surface area for two monitors, a laptop, keyboard, mouse, paperwork, and other desk essentials.
Price: CA$309.99
At FlexiSpot, we want to give you innovation, quality, and comfort. This ticks off all the boxes as we combine advanced functions with quality standards. It has a clean and universal aesthetic that you could incorporate into any workstation or home environment. It is height adjustable, with height options ranging from 27.9" to 47.6". It could carry up to 154 pounds or 70 kilograms of weight. The tabletop is 39-64 inches in width. The motor does not make sounds above 50 decibels and the lifting speed is 1 inch per second. It comes with an advanced all-in-one keypad with three programmable presets where you could save your seated, standing, and under-desk cycling heights.