September is another month to feel festive for both hybrid office and WFH workers. It's because this month, FlexiSpot (the home of the best standing desks, stand-up desk, and sit-stand desk) is celebrating the 5th-anniversary event from September 27-29. So, whether you're from Montreal or Alberta, you could join the fun at the Standiversary event of FlexiSpot. 


The Special Event for WFH and Hybrid Office Workers:
It's the festive week for the WFH and hybrid office individuals, and September is the best time to do the office or workstation upgrade. As a way of saying thanks for the fantastic five years, FlexiSpot has decided to celebrate the anniversary by giving away exciting prizes! 
So, suppose you're a worker who looks forward to having an office upgrade and having the dream products you want. In that case, the Standiversary is a suitable activity for you because it's when you can avail the best ergonomic products at lower prices. 
It's your time to save more and buy more! Hence, you don't need to hold your horses anymore. It's because the wait is over, and the raffles and challenges have already begun. So, buckle up because today's article talks more about how exciting the Standiversary event at Flexispot is. 
Looking at Your Cup of Tea:


9.27s Challenge: 
The activities at the Standiversary event are fun and exciting. However, it would be best if you took what resonates well with you. Try the one that draws you closer and makes you feel more fulfilled.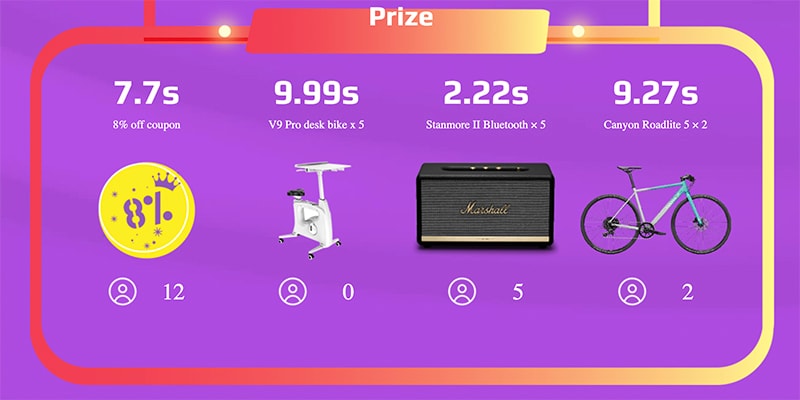 If you're kind of adventurous and you want to try the timer game, then you may play the 9.27s Challenge at the Standiversary. This game is colorful and fun. What you need to do is check this activity, where you will see the timer. Long press the button, then release it. It would be best if you hit the target timestamp. Every target timestamp has a raffle entry with comparable prices. The 7.7s timestamp has the 8% off coupon. You can win 5 V9 Pro Desk Bikes when you hit the 9.99s timestamp, while you could bring home 5 Stanmore II Bluetooth speakers. Lastly, if you're a bike enthusiast, 2 Canyon Roadlite 5s await you once you hit the 9.27s timestamp.
So, if you're lucky enough, you might win the raffle draw for this event. However, if you do not get a raffle entry, you may still win a voucher. Should you win a voucher, you must check your email for this code. 


Turn Your CA$5 to CA$50 Event:
On the other hand, if you're not a challenge enthusiast, then the Turn CA$5 to CA$50 event is what would match your preference. It goes like this. You have to deposit CA$5 first before September 26. Then, check your email for the voucher code. After reviewing your email, you may use your voucher to get discounts when you buy from September 27-29. Remember that you cannot use this promo with other coupon codes. Looking at this activity, it may be like a game compared to the 9.27s Challenge, but you can ensure that you can purchase a dream product: the EG1 Standing Desk. 
Flash Deals: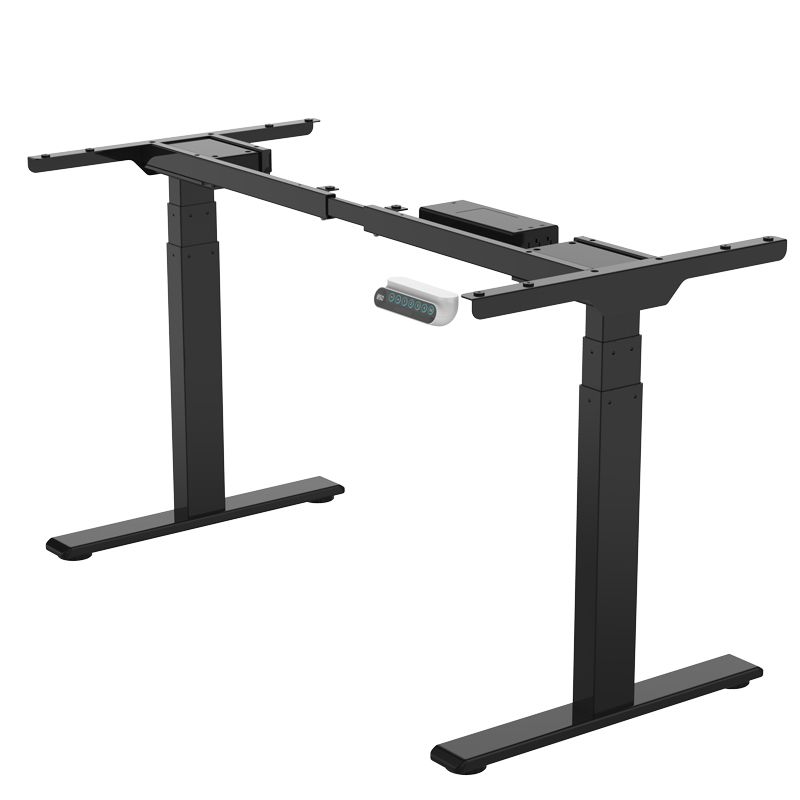 Meanwhile, if you want to replace your standing desk frames for an upgrade, you may check the best stands at the Flash Deals. Here, you can get a big as CA$140 discount for the standing frame: Height Adjustable Electric Standing Desk Frame EQ3. You can buy this product for CA$329.99, which is originally CA$469.99. It's everyone's dream product because it has an anti-collision system. It could make sure that when you put the desktop on it, it would not get wobbly, and it could carry the weight of the desktop and devices. 
At the Flash Deal, you may choose an array of great products, but you need to hurry up because you might miss the sale items. After all, they might run out, and the flash sale will end in one day. So, check out the deals and choose the best standing desk frames for you. 
Best Sellers on Sale:
If you prefer to look at a more comprehensive array of ergonomic products, then the Best Seller on Sale will be the perfect event for you. Here, you can buy the best ergonomic products at discounted prices.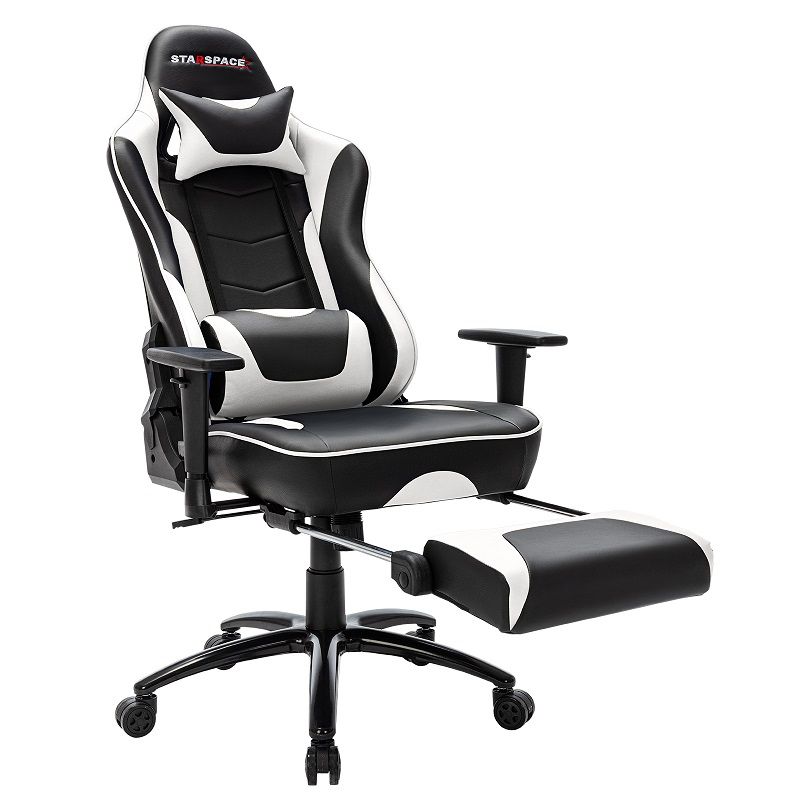 An example of an ergonomic product that you can buy there is the Massage Gaming Chair. The ergo chair is originally CA$279.99 but with the CA$60 discount, and you will pay only CA$219.99 for this great ergonomic chair. You can ensure that you can achieve the utmost ergonomic protection with this product because it's complete with superb parts. It has a retractable footrest and massage lumbar support that stimulate blood circulation. So, when you have this product in your work area, you can ensure that you will achieve the ergonomic protection that you need when working.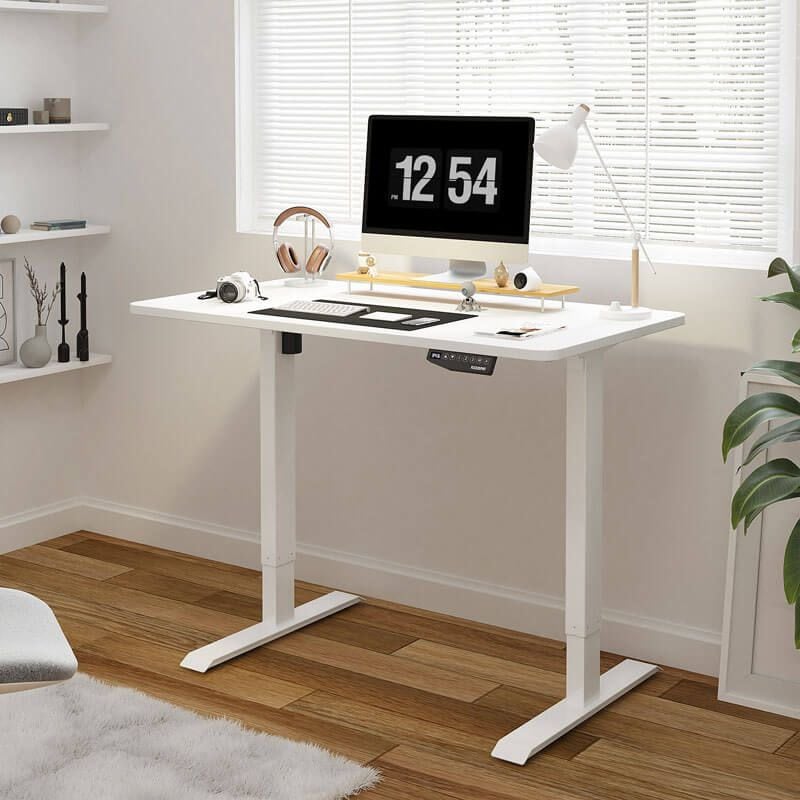 You can also purchase the unique standing desks at this event, such as the EN1-42"W Electric Height Adjustable Standing Desk, for the discounted price of CA$369.99, which is originally CA$479.99. So, when you purchase this product, you can save as much as CA$110! That's incredibly money-saving.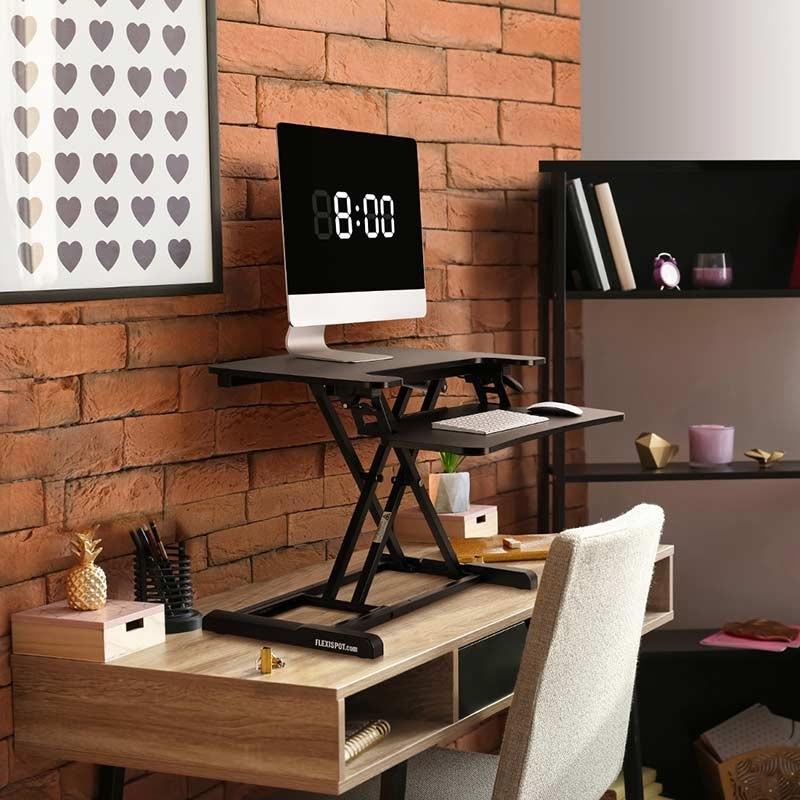 Lastly, you could also save CA$50 more with the Standing Desk Converters M7B-28" at this event because you have to pay CA$159.99 from the original price, which is CA$209.99. 
So, whether you are looking for a challenging activity or you want to go straight shopping for discounted prices, then the Standiversary Event at FlexiSpot would be your golden opportunity. What's more exciting is that FlexiSpot does not stop giving surprises, and there are more events that you're going to look at after this anniversary celebration. 
The FlexiLife Way of Living:
As a new year starts for FlexiSpot, they are excited to give a glimpse of how the new chapter will be like for all the subscribers and patrons of the company. FlexiSpot aims to excite everyone with the new surprising products and updates about the company. So, stay tuned and always check your emails for new promotions at FlexiSpot. Indeed, there are great surprises that await the loyal clients of the company. So see you all there! 
Final Thoughts:
Office upgrade does not need to cost you a pretty penny, and you can still make both ends meet and enjoy the finest ergonomic products you deserve to own. So, the Standiversary is a fantastic event for you to choose and purchase the ergonomic pieces that can protect you against musculoskeletal disorders without making you spend a lot. So, check out the website now and join the fun at Standiversary.