Even if you are the most positive, cheerful, and vibrant person in the workplace, you are still human and would feel exhausted at some point if you are being overworked. It will of course have adverse effects on your productivity and also destroy your overall well-being. This phase or feeling is what we call burnout and, unfortunately, is too common of a term for many workplaces today.
It's the state of experiencing fatigue physically, mentally, and emotionally. A skill you can learn is how to manage your burnout so that you are still able to take care of yourself while being dedicated to your work.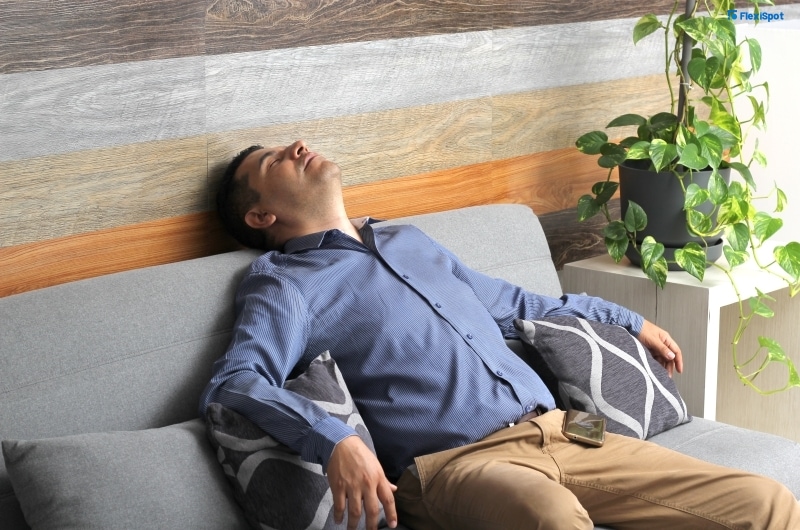 When you're experiencing burnout, you may find it difficult to sleep. You will always feel restless and you will harbor resentment. You might be cynical at this point too. It won't only affect you mentally, symptoms will also manifest in your physical body. You might experience muscle aches as well as pains in your stomach and head. You should not dismiss burnout because it can cause detrimental effects on your health. You should try different ways to reduce your stress levels. One way to do this is to identify what is causing your burnout.
You might be dealing with pressure from your workplaces such as very tight deadlines, unforeseen circumstances, and difficult bosses or clients. These can all affect you mentally, emotionally, and physically. When the dynamic at work doesn't work for you and the workplace, your colleagues and bosses all appear as toxic to you, this may also cause you to feel burnout.


There are times that pressure is caused internally. You might be giving yourself deadlines and standards that you are not able to meet. You might have ambitions that are becoming frustrating to you because you can't quite reach them. Knowing yourself is the best way to know these internal pressures and determine the solution for them.
There are ways you can manage burnout or to prevent them from happening in the first place. One way is to reach out to people you trust and love. They will for sure show you the support that you need for you to have the strength to continue your work. You need to take one day at a time and be patient with yourself in terms of recovering from your burnout. If you just finished a very stressful project, take it as a sign to book a vacation somewhere. Destress and recharge. Slowly ease back to your normal routine and try to find the energy to do things that used to spark joy in you. Consider unplugging from the Internet, social media, and gadgets. Screen time can be causing additional stress for you so take a step back and have time for activities that will energize and make you move. This is also the perfect time to set your boundaries. Know the division between work and play, work and rest. If it's already after work hours, do not entertain any work contacts or calls unless it's in a high emergency status.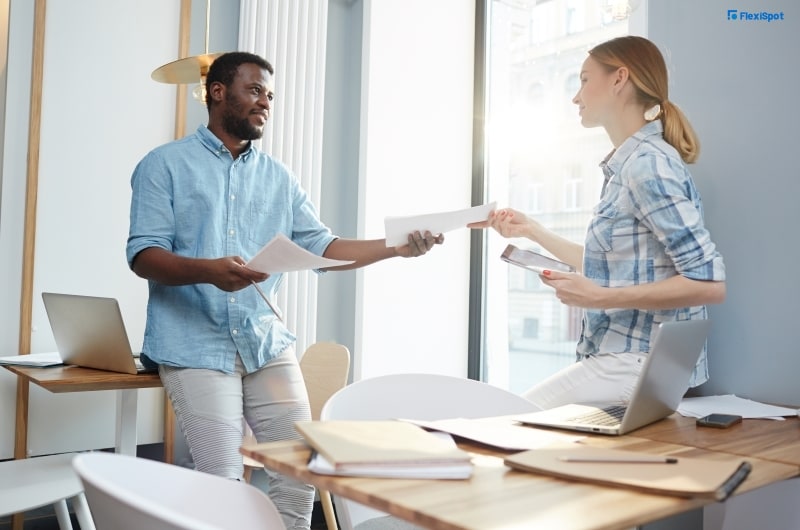 If you can't handle it anymore, learn how to delegate and assign tasks to other people. The chances are, they can do it much better than you who is already overworked and burned out. And lastly, do not ever forget to sleep. You should not take rest for granted because you need it to recharge and have more energy the next day.
Another option is to use ergonomic furniture to have a workspace that will make you alert, focused, productive, and at the same time, help you protect your health and overall mental well-being. We list down some of the items below:
If you haven't been able to work out because of your heavy work schedule, then this desk bike can help you squeeze in a sweat session at any point of your work day. Many have attested to losing calories just because they cycled during work for at least an hour for two weeks straight. There will also be days that you will feel sluggish at work, especially in the afternoons when the day has dragged out for too long, and if you're working at home where there are many distractions around you and no supervisor to watch your actions. You would really be thankful for a chair that can boost your energy at any time and also check off your workout requirement for the day. This FlexiSpot product has comfortable pedals that hardly make any noise during pedaling, meaning it can be used comfortably even while in meetings and having the other partner around the room. The bike features a calorie tracker to monitor your progress and a customizable cardio with adjustable resistance levels. The height of the seat can be adjusted according to your desire and the removable keyboard tray may be used as a desktop. It's compact and reliable which FlexiSpot customers love. It will be easier as well to remain consistent with exercise because using this desk bike during work doesn't feel like a strenuous workout at all.
A standing desk offer from FlexiSpot that you'd love to see in your workspace is the EF1. You will be able to conveniently shift from a sitting to a standing position at any point of your work day. This particular standing desk from FlexiSpot has five desktop color options: bamboo, mahogany, maple, black, and white. The height range is 28" to 47.6" while the desk frame comes in white, grey, and black. You may add a dual or single monitor mount that could be clamped on the desktop. Like the other desk mentioned above, you may also add caster wheels to this unit upon purchase.
The lifting speed is one inch per second while producing a sound no louder than 50 decibels. The weight capacity is 154 pounds or 70 kilograms. It also has inverted legs. This desk comes with a height programmable control panel with four memory buttons to save your sitting and standing height preferences.