Are you ready for one of the most awaited sales of the year?
Aside from Thanksgiving Dinner with the family, people also look out for Black Friday, a grand sale that happens on the Friday after the festivities. This year, Thanksgiving will fall on November 25, a Thursday which means Black Friday will happen the day after, November 26.
Most people would think that they just need to prepare their wallets for the day. Well sure, it's that easy. Withdraw cash from the ATM. Load your debit card with funds. Make sure you haven't reached your credit card limit. Then, you can just go swiping, adding to the cart, and checking out on the 26th.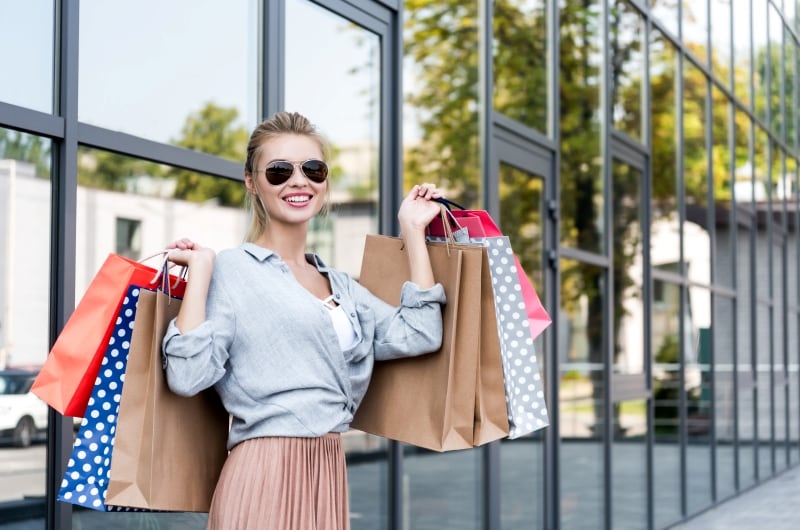 But past years have shown how crazy Black Friday or other holiday sales are. You have to consider that you're not the only one looking to score some deals on Black Friday. There will be other consumers who may even be more aggressive than you---and there are a lot of them. This means the item that you want may already be sold out even before you add it to your shopping cart. You may not get the color that you wanted. You may miss out on flash deals. There may be no more size left for your frame. You may miss the opportunity to win a raffle.
There are so many opportunity costs with poor planning. Black Friday only happens once a year so if you want to make the most out of it, you should plan carefully and prepare even before the date comes. Below are some quick tips to make sure you get the best of what Black Friday can offer.


1. Choose the items you'll buy before the date.
In recent years, retailers have announced items on sale for Black Friday as early as the first week of November. By this time, you can already pre-save or let the items sit on your cart so that they'll be ready for checkout on Black Friday. If this is not the case, you may also bookmark the link of the item so that it'll be easy to go back to.
When you choose your items beforehand, you also know how much you'll be spending which will help you budget your money in the weeks leading to the grand sale date.
Our tip is to invest in items you have always wanted but never seem to have the budget for. Black Friday means you may get the same item, the same quality, design, and function, at a lower price point. These include furniture, gadgets, kitchenware, accessories, and more.
On the other hand, you may also stock up on items that you use regularly such as skincare and beauty products.


2. Schedule your time of purchase or checkout.
As we've said, the demand is high every Black Friday so you must be ahead of the game in order to get the supply that you want. In online shopping, people alarm their phones at exactly 12 in the morning so that they'd be the first ones to checkout. For brick-and-mortar stores, people line up even before sunrise so that they'd be among the first ones in when the store opens the next day. It's a circus out there so schedule the time you'll buy in order to get the most out of Black Friday.


3. Have a backup shopping list in case your original plan does not push through.
Just in case an emergency happens and you weren't able to buy on time or when the stock was still available, have a backup shopping list. In this way, you'd still be able to get the items that you want at a discount; it would just be a different brand. If you really want a specific brand, then probably you could ask a friend of yours, a fellow shopping buddy, or a relative to buy for you when you're not available to.

FlexiSpot Black Friday Deals
Now that you're ready for Black Friday, here are the deals that you can score from FlexiSpot. From November 15 to November 25, you may enjoy a 50% discount on purchases above CA$500 when you use the code PRE50.
Below are the three items that are at a special discount. These three would allow you to create your unique workstation, whether it be at your home or your office.
Height Adjustable Electric Standing Desk Frame EQ3
This frame can accommodate a desktop that is 48"-80" in width and 24"-32" in depth. It has an all-in-one 7-button control panel to help you accurately set the lifting and lower the height. It has a LED blue light indicator which makes operation possible even in low light settings. The frame is made with powder-coated steel tubing that is stable even at the highest point. Assembly instructions come with the package or you may watch video guides available online. You may also combine different caster wheels to make movement easier. It also produces less than 50 decibels when going up or down and can hold and lift 275 pounds of items.
Height Adjustable Electric Standing Desk Frame EC1-V2
This electric standing desk frame can accommodate desktops 39.3"-63 in width and 19.7"-31.5" in depth. Its loading capacity is 154 pounds and the noise level of the motor is guaranteed to be less than 50 decibels. The lifting speed is one inch per second. It's also made of powder-coated steel tubing that resists scratches and stains and is at its maximum stability even at the highest point. This frame has a built-in up and down keypad that's a no-brainer, no-hassle control panel to use. You also have the option to customize your worktop and to combine casters for easy movement. This comes in black and grey colors.
Height Adjustable Electric Standing Desk Frame EG1-White
Ensuring smooth and comfortable transitions from one height to another, this desk frame is stable and has a whisper-quiet motor. It comes with a standard two-button up and down keypad that's easy to operate. The frame features double steel tubing which makes the desk stable at any height. It has a weight capacity of 154 pounds with a lifting speed of one inch per second. It could accommodate desktop sizes ranging from 39.3" - 63" wide and 19.7" to 31.5" in depth. The desk frame allows you to do under-desk activities such as pedaling on the desk bike or running on a folding treadmill.
Get Free Orders
If you schedule your orders, then make sure to alarm on November 26, 9 PM EST or November 29, 9 PM EST. The first one to pay after those timeslots mentioned will get a pop-up window alert and a refund if it is shared on social media. The refund will be processed within 1-2 business days.
So make sure you're ready on Black Friday and have fun shopping!