We are already through the half of December and it's just 9 days before Christmas! Most of you have already done your Christmas shopping, for sure. But for those who have been busy with work and other things in life, we completely understand why you're in a rush to buy everything you need just in time for Christmas.
Just relax, sit down, and write a list. This would help you tick off one item at a time, make sure you don't get overwhelmed, and forget about something important. Do your groceries for the dinner you're hosting this week? Still not sure about the menu. Buy a dress for your date night with your husband? Checking out. Declutter your garage? This coming weekend. Wrap your kids' gifts for their friends? Later tonight before dinner. Have Charlie your Golden Retriever groomed? Tomorrow after lunch. Pick up your parents at the airport? Tomorrow night. Buy gifts for every member of the family? Still working on it.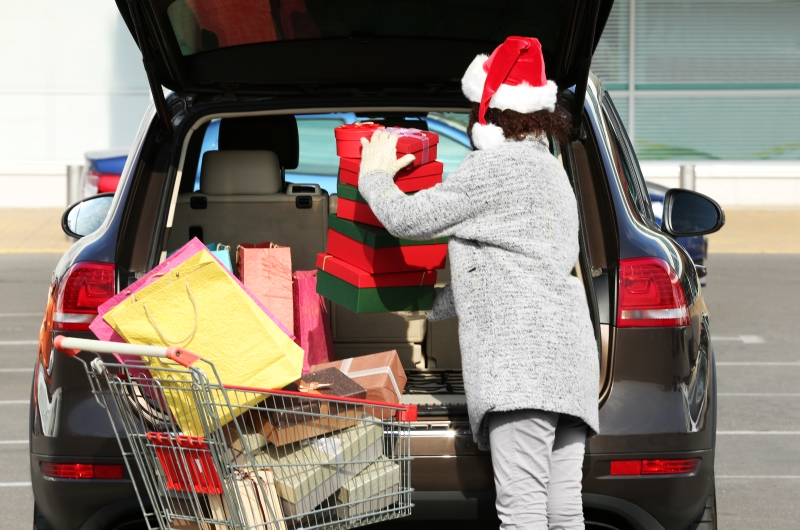 Yes, we know that the list is thick but it won't get done unless you start tackling it. There's no time to lose so you should start acting now. Maybe you could also tap the help of other members of the family so that all you have to do is check on them if they've done their duties. For those that you have to do yourself such as buying gifts, it's better to start now because you have to account for shipping time.
If you still don't have any idea what to get them, consider giving them practical gifts they could use to make their everyday lives better. It becomes much more meaningful when the gift adds value to their lives. They won't think that you just bought it at the last minute for the sake of giving them something. Weigh what they want from what they need. Just make sure to buy something that is of their interest so that they won't end up confused with what you gave them.
Here at FlexiSpot, we believe in the value that ergonomic furniture adds to one's life. For some, it may come with a hefty price tag but the benefits are worth its price. Buying high-quality furniture means it will last for years and there won't be a need to buy over and over again. Buying ergonomic means less body pain while sitting, standing, or sleeping. It will also have a huge impact on someone's efficiency at work and comfort all throughout the day. If you love your family, this is something you would want for them to have. You're not just giving them a piece of furniture but in reality, what you're handing is a better quality of everyday life. They'll surely be thanking you in a matter of weeks.
We've listed down the products you should get from the FlexiSpot site for each member of the family.


For Mom
Moms are the busy breed. They always have a lot of things on their plate so much so that they often forget to take care of themselves. Help your mom have some time for self-care by giving her the V9 Pro Home Office Height Adjustable Cycle Desk Bike. There are so many things she could do here while also working on her fitness. She could write something down in her journal, work on her laptop, contact friends and colleagues or do something crafty such as knitting jackets and tops. All of these activities she'll be doing while pedaling on this desk bike. It has an integrated digital display that would let your mom see how long she's been working out, how many calories she has burnt, and how fast she is going. In terms of speed, she could easily adjust it by switching from Resistance level 1 all the way to Resistance Level 8. The spacious desktop is also removable so if she wants it out of the way, she could just remove it anytime. The comfort seat has a pneumatic lever to change the height every now and then. If she can't keep still in one area, the lockable gravity casters allow her to move around while ensuring her safety.


For Dad
Dad has been working at home since the start of the pandemic. He had to adjust in the little workstation he set up when he moved shop, from the office to your house. You sometimes see him struggle with efficiency because of the temptations to rest around the house. He might not know it, but you read from the internet that prolonged hours of sitting could lead to serious diseases in the future. You want your dad to be secured and safe for life so why not invest in his daily health and work performance by getting him an EG1-42"W Electric Height Adjustable Standing Desk. It's easy to assemble so you could do it yourself and surprise your dad anytime now so that when he arrives at his workstation, he'll be pleasantly surprised. This desk is a perfect fit for small spaces. Its height could be adjusted from 27.9 degrees to 47.6 degrees. The motor's sound level is below 50 decibels. Its weight capacity is 154 pounds and it's easier to go up and down because of its simple control panel. You may check it out at CA $299,99 which is $120 less than its original price.


For Sister
Ever since working at home, you have noticed that your sister still hasn't worked around having her own workstation. You see her moving from one area to another. This means every space changes every time she moves and yearns for a more exciting set-up. This standing desk converter M7 series can instantly upgrade any workstation. The keyboard tray could be removed at any time you need but why remove it when you can use the 17" tray for more space. Your sister's posture could also improve a lot with the straight-up-down operation of this product. It has better stabilization and you don't have to worry about your gadgets crashing down, because they won't.


For Brother
Is your brother a gamer? Sorry for the male stereotypes but your gamer brother would really love a gaming chair to accompany him during his streams. It would offer him maximum comfort and also be a handsome new addition to his "study corner." The massage gaming chair from FlexiSpot is made of soft breathable luxury leather and has an ergonomic racing-style design. You could change angles anytime, whatever setting is most comfortable for you.