New Year resolutions don't stick.
In the US alone, only 9 to 12% of people successfully follow through their resolutions until the end of the year.
So if New Year resolutions fail, what's a better alternative?
Not a lot of people are aboard this train yet because it will take more work than just sitting down and writing bullet points. But most people say that it works.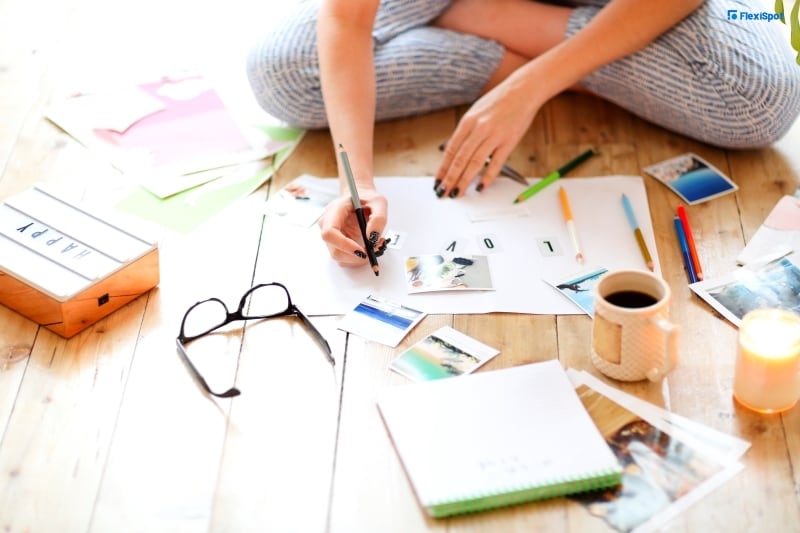 A vision board.
It is literally a visual representation of your dreams and goals. It can be in any form as long as it's something seen. Most people usually use photos. So for example you're envisioning yourself to be a salsa dancer by the end of 2023, then you should put a photo of Michael Fonts or Barbara Jimenez in your vision board.
Ideally, you want to place your vision board somewhere you can see it. So you can print the photos, put it in a board and display it in your workspace. Or you can design it on Photoshop and make it your phone's lock screen.
In this way, every time you see the photo of Michael Fonts or Barbara Jimenez in your phone or workspace, you will want it so much that you'd work hard to be on that stage dancing salsa like how these two legendary dancers would do.
And that's how a vision board works. It gives you that mindset of already living in your dream and a clear picture of how that will look like for you. It also differs from New Year resolutions that only last from January to December of that year. Vision boards can go as long as you want them to be. For instance, you can be sitting down now to make a vision board of your next five years. Unlike New Year resolutions where you will most likely list down habits you like to kill and replace with good ones, a vision board is a collection of visuals of what you want to achieve or what you want your life to look like in X months' or years' time.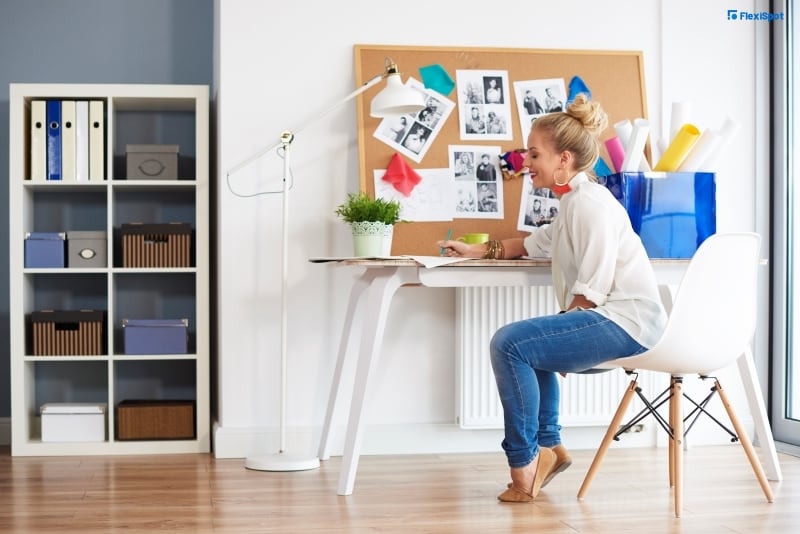 A good way to plan what you will include in your vision board is to compartmentalize. List down all the things that you want to achieve in four major aspects that you decided on as well. For example, you have a vision for your (1) health, (2) career, (3) relationships, and (4) hobbies. So let's say you want to be at your optimum health with private health insurance, your own dance studio, a supportive partner in life, and you want to be dancing while traveling around the world. In your vision board, you'll put a photo of someone going to the gym, a photo of a health insurance, a dance studio, your future or current partner, and some of the countries you want to visit.
When the vision board is done and displayed, that is the time that you should do everything, literally pull all stops, to make this vision happen.
You would need tools to help be more efficient with your use of time. When you're efficient, you'd have more time to do work well (if your goal is to earn more money) or more time to be with your loved ones and to do all your hobbies.
Ergonomic furniture can help you achieve this dream. Your health will be protected from the dangers of prolonged sitting and you will be focused and alert at work to tick off your work tasks at the least amount of time with the best output you can possibly deliver.
Standinng desks will help you conveniently shift from a standing to a sitting position and vice versa. This is crucial for your health as well as your attentiveness at work.
This standing desk boasts its smooth and easy transition from 28.3" to 47.6" It takes up minimal floor space which will be perfect for those with small homes or limited space for a work area. Even then, it still features a spacious desktop measuring 48" x 24". The legs are made of powder-coated steel tubing that is scratch and stain-resistant.
This desk can easily fit a laptop, keyboard, mouse, paperwork, desk accessories, and two monitors. The control panel allows you to program four height memory presets and also comes with USB ports. It has an anti-collision function that ensures your objects or devices are protected while the desktop is in motion.
If you're not ready to commit to a standing desk just yet, you can turn any regular desk into a standing type with a sit-stand desk converter.
This particular product has a spacious 31.5" wide work surface that can easily fit two 24" monitors and a 28.4" wide quick-release keyboard tray. It makes use of high-powered gas springs that makes adjusting the height of the product smooth and stable. It is specially engineered with a bracing system that can respond immediately to rapid falls even if the desk is in full capacity. For extra safety, the desktop comes with rubber crash prevention pads and the legs have protective rubber feet. You can easily install a monitor mount, thanks to the product's integrated monitor mounting grommet.
Want a desk chair that you can sit on while working and at the same time can help you lose some calories? This FlexiSpot product has comfortable pedals that hardly make any noise during pedaling, meaning it can be used comfortably even while in meetings and having the other partner around the room. The bike features a calorie tracker to monitor your progress and a customizable cardio with adjustable resistance levels. The height of the seat can be adjusted according to your desire and the removable keyboard tray may be used as a desktop. It's compact and reliable that FlexiSpot customers love. It will be easier as well to remain consistent with exercise because using this desk bike during work doesn't feel like a rigorous sweat session.