People often take furniture for granted. They get overwhelmed with hefty prices for items they already have at home. They don't see the need for an upgrade and generally focus their budget on things they need daily. What most consumers fail to realize is that high quality furniture would prove to be a great investment in the long run.
If properly maintained, these luxury pieces will provide you with a comfortable quality of life for years and years. Cheap furniture can even cost you more over time because of all the repairs you would have to do to save it. If you buy cheap, there are higher chances that you would buy another cheap item one after another. All together, these would most likely cost more than if you bought high-quality furniture in the first place.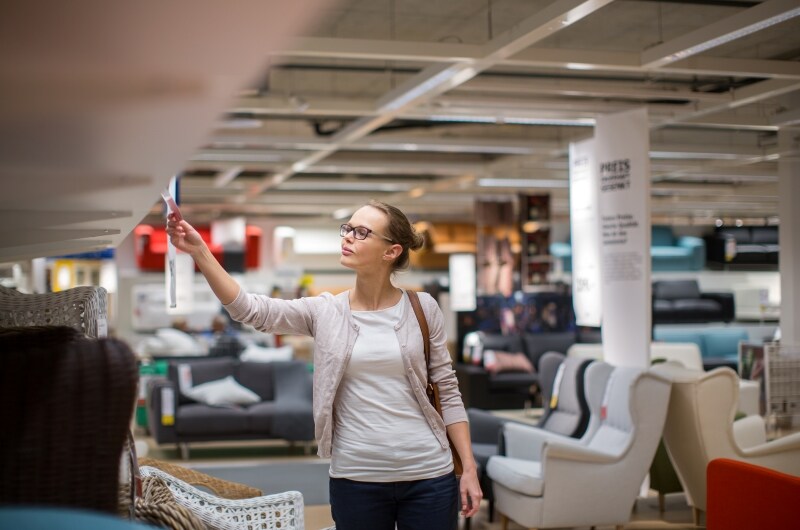 When you buy cheap furniture, you sacrifice comfort and aesthetics. In furniture, it's hard to hide what's cheap from what's of quality. The materials don't look authentic as compared to those that you would have to invest a little bit more extra money in. Comfort is also bought and it may even last you a lifetime if you buy quality products. People don't usually mind furniture when they sit or sleep but trust us, you would notice the difference and the value it brings to your life once you make the shift.
It's really not only for the way it looks or for bragging rights. Having high-quality furniture will allow you to live with ease and convenience, give you physical support for your day to day activities, provide you comfort like no other, and yes, also ensure good health by helping you prevent chronic diseases from developing. It will reduce physical pain from prolonged sitting and can save you the cost of medical treatment in the future.
You're in luck because there are companies like FlexiSpot that offer high-quality furniture at a reasonable price. They also host sales that would provide you with the furniture that you need at the best price. Not to mention, Black Friday and Cyber Monday are just around the corner so make sure to save some bucks for furniture in your shopping list. Thank us later.
Here are some FlexiSpot items for less.


Standing Desk Converters M7B-28"
From CA$209.99, this standing desk converter can now be bought at CA$184.99. You get to save $25 as well as be awarded with free shipping and a 30-Day Risk-Free return. This unit comes with a keyboard tray and a desktop cutout that is great for laptops. It also has a stable base that you won't have to worry about shakiness. The height can easily be adjusted through a single handle, so that the desk height will perfectly suit what you fancy.


EQ3-48"W Electric Height Adjustable Standing Desk
Get your hands on the EQ3-48 at only CA$509.99, a CA$140 drop from its original price of CA649.99. It's also up for free shipping and has a 30-day risk-free return. The desk frame color may either be grey or black and the desktop is bamboo. It chose this eco-friendly material because of durability and in line with FlexiSpot's commitment for the environment. Its height ranges from 23.6" to 49.2." The motor is less than 50 decibels and is guaranteed to not disturb you, anyone else in the house or the neighbors. It has an advanced LED Control Panel that has 7 buttons for up and down movement as memory presets. Its full weight capacity is 275 pounds, a weight that can still be lifted by the dual motor of this product.


EG1-48"W Electric Height Adjustable Standing Desk
Looking for something cheaper than other standing desks? This may be your better option for the budget that you have. The original price of this standing desk is CA$429.99 which you can now get at CA$359.99, saving you CA $70.
This has a smooth and precise electric lifting ability. The height ranges from 28.7" to 48.4." Decibels are also less than 50 and it can lift 132 pounds or 60 kilograms in maximum without having to worry about stability or capacity. Its control panel is just an Up and Down button which will give you convenience when shifting different positions at work. Even better to hear that this has a cable management system equipped with holes and helping you maintain a tidy desk.
Speaking of the desk, this new desktop features a curved and protective edge.


EC1-42"W Electric Height Adjustable Standing Desk
This is another deal you might like at CA$359.99, down a hundred bucks from its original price of CA$459.99. The desk frame comes in grey and black and the desktop colors available are mahogany, maple, black, and white.
The height range of this chair starts at 27.9", all the way to 47.6" The motor system is once again less than 50 decibels. It's weight capacity is 154 pounds or 70 kilograms. It has inverted legs and a smooth up and down motion of the electric desk.


EN1-42"W Electric Height Adjustable Standing Desk
Another steal is this standing desk originally priced at $479.99. This time, you may get it $90.00 less which would leave us CA$389.99. Like the previous standing desk, the frame color and the desktop color vary. The frame should either be black or grey while the desktop is maple, mahogany, white. IIt's a perfect fit for any space because it's not that wide. The height starts at 27.9" to 47.6. It's all-in-one keypad has up and down buttons, 3 memory presets, height memory that will set up your desired position and a reminder timer to switch postures.


EG1-40"W Electric Height Adjustable Standing Desk
Another cheaper option is this standing desk with an original price of CA$399.99. Save $70 because it's now at CA$329.99. There are two options: one is a marble worktop and a white frame; the other one a mahogany worktop and a grey frame. This is guaranteed to have smooth and precise electric lifting ability. It's an ergonomic and full desk-size type.