Over the past few years, ergonomic office furniture has become more popular. As more people choose to work from home, they are choosing to buy ergonomic furniture rather than using everyday objects that are not made to fit them and meet their specific needs. It's not surprising that so many people now prefer ergonomic office furniture given its many advantages over the past few years. While the larger, older organizations in the industry are gradually transitioning to have ergonomic offers for their consumers, there are even startups that solely employ ergonomic desks and office chairs.
Even if some companies have workers that do not like standing desk converters, they change with the times. In the past century, we may assert with confidence that research supports the idea that ergonomic furniture provide more health advantages than traditional desks and seats. Standard desks and office chairs may endure prolonged sitting without requiring frequent standing, in a sense. This could eventually result in health problems brought on by a sedentary, inactive lifestyle. Indirectly, they may worsen overall mental well-being.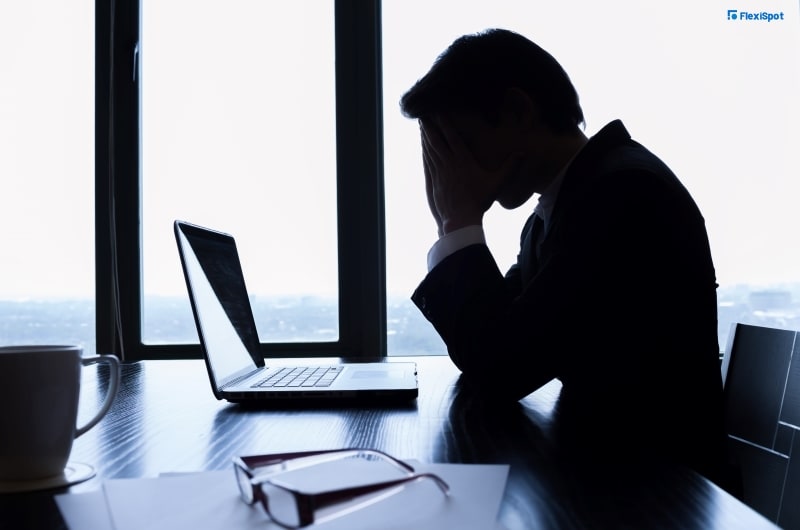 There are so many people who experience anxiety and sadness that their moods deteriorate nearly every day of the week. Attendees are unable to complete their tasks effectively as a result, and their interest eventually wanes. They become bored easily and are easily sidetracked by social networking sites. We keep looking for signs of relief from the grief that can arise from a decline in mental health, but without success.
You used to only dream about having a comfortable workplace; now you actually experience it. You'll be able to work effectively and with a more alert and concentrated mind because your surroundings are warm and welcoming. You would have a stronger desire to excel at your career, which would motivate you. You may believe that this is a pipe dream right now, but using ergonomic desks and chairs for the office makes it possible.
Even so, there is false information circulating that claims businesses can reduce the health hazards associated with an inactive lifestyle by forgoing an ergonomic desk or chair. These organizations assert that their methods for ensuring healthy life from their products are "perfectly constructed." The problem is that some businesses practice that, but are not that aware of the ergonomic benefits.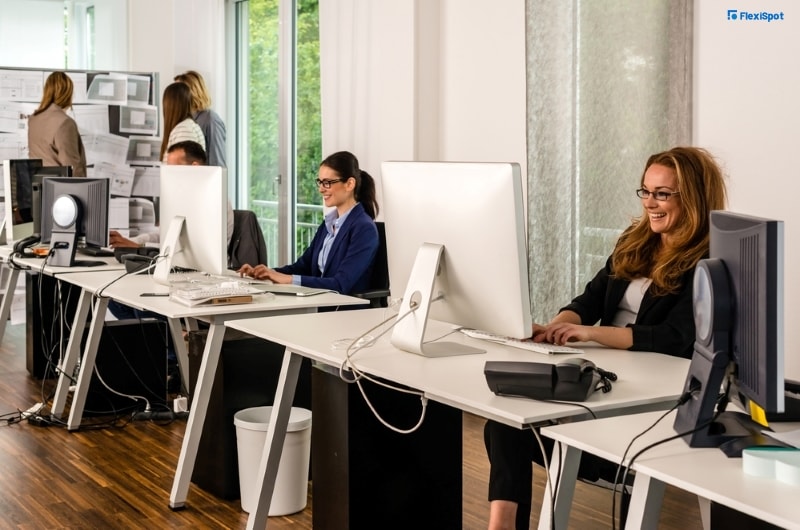 Do they even understand the advantages of ergonomics in the workplace? Before you disregard the science, you ought to educate yourself on it. According to available research, ergonomic furniture enhances your health, enhances your mental clarity, increases your productivity levels and you're able to put more effort and attention into your work, removes potential risks associated with prolonged sitting, makes you more engaged at work or at home
and improves your outlook by making you happier and cheerier.
Each business will find a method to seduce you into thinking they are acting in your best interests. Instead of believing rhetoric, trust the opinions of thousands of users. This is what FlexiSpot prioritizes while improving the lives of its clients, as they have repeatedly demonstrated. And the reputable brand has been offering its numerous clients and clients' businesses high-quality ergonomic products throughout the years.
The goal of FlexiSpot is to optimize the health benefits for its consumers through high-quality design and guaranteed functionality. Additionally, they offer excellent customer service representatives that are eager to walk you through the catalog and explain all the advantages of the product you are thinking about buying. The main objective of FlexiSpot is to make ergonomic desks and chairs available to all businesses worldwide. The company's mission is to give every client the opportunity to start today on the path to a brighter tomorrow.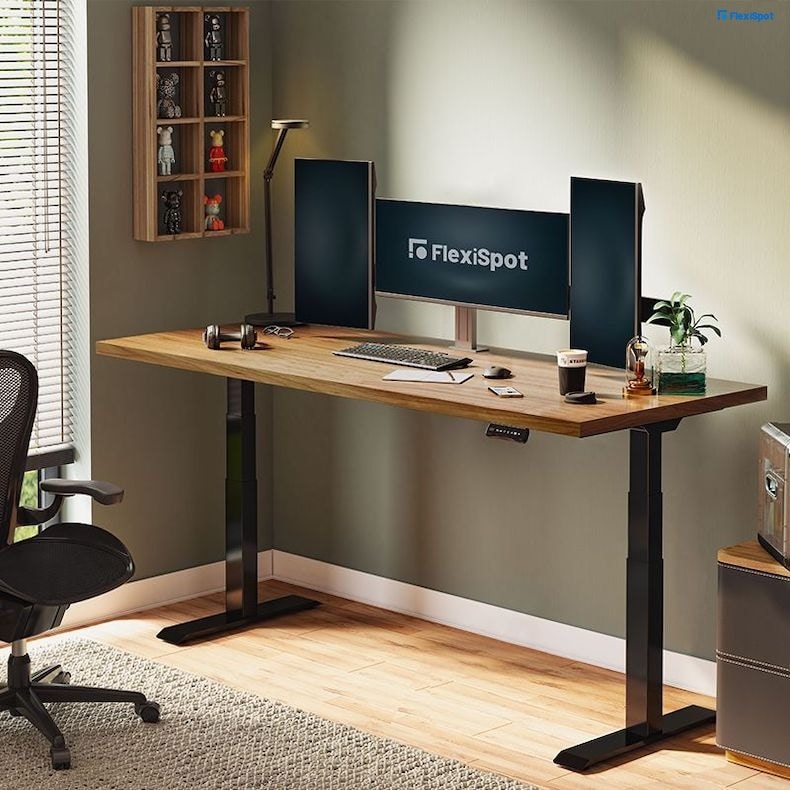 You might be wondering why FlexiSpot is so determined to make these products available to consumers like you. What would motivate them to assist the working class? Simply put, FlexiSpot has spent many hours researching and developing products to determine what makes an excellent ergonomic product.
The major goal of FlexiSpot is to give all of its clients a healthy alternative to the typical office setting. The normal office setting may not always be comfortable, convenient, and it can occasionally be hectic and cluttered. Ergonomics not only improves your physical and emotional well-being, but it also makes your workday more comfortable.
Every ergonomic product that FlexiSpot offers to its customers is created with careful consideration and attention to detail. They strive to offer the best to all of their clients in addition to being the top in the field of ergonomic office supplies. For its present and future clients, FlexiSpot strives to build a brighter tomorrow.
There is an increase in ergonomic office supplies. Many companies are changing in order to give their workers better working conditions. FlexiSpot is making an effort to establish itself as the finest option as interest in ergonomics grows.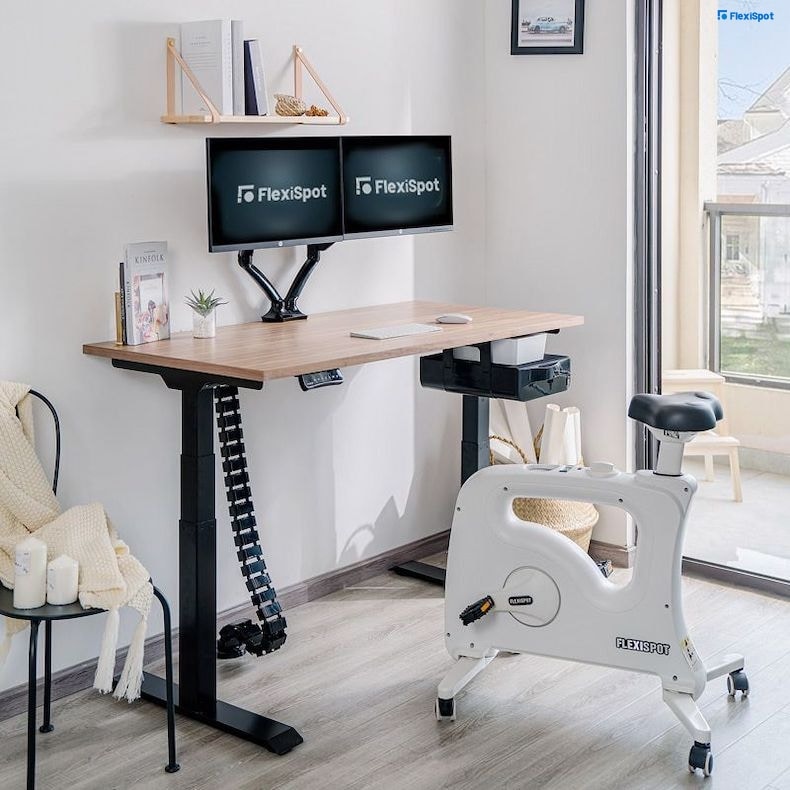 Instead of changing the world, FlexiSpot wants to transform the way you work. It's crucial to strike a healthy balance between comfort and satisfaction while working. We spend so much time at work that it drains us greatly. If you stop to reflect on it, we spend more time working than we do with friends and family. Wouldn't you believe that you should be in the best possible health given the amount of time you spend in your workplace or working from home?
Working toward a goal of a better life might be challenging. You might suffer since you don't know the ideal path. Similar to working out, there are moments when you need a spotter to support you when things grow too challenging for you to manage alone. One of FlexiSpot's best features is that.
When you are unclear of which office or desk chair would be the ideal for you, they will be available to serve as a guide. Their outstanding customer service staff learns a little bit about your vision for the ideal workspace before making a recommendation for an ergonomic item that would serve you best.
Our world moves quite quickly. Time appears to be slipping away from us as things pass us by so rapidly. We might give ourselves reminders to follow our diets, exercise, or even look into healthier lifestyle options. Ironically, we frequently perform all of this while seated. We might be taking steps toward better health while investigating healthier living options while seated in an ergonomic chair and working on an ergonomic desk.