There were 1.5 million senior citizens ranging from 65 and above in Canada that provided care for their loved ones that have old age-related problems with mental and physical abilities in 2018 as stated in the article of Paula Arriagada (The experiences and needs of more senior caregivers in Canada, November 24, 2020). 
This result might be problematic for specific reasons. First, the senior citizens who are caregivers might also have health conditions. Second, they might be prone to musculoskeletal disorders; hence it might become more dangerous to provide care for family members and friends with severe medical conditions. 
In that case, if you're a senior citizen who is experiencing these challenges, trusting a brand that can help you protect yourself as you give love and support to your family and friends that face such hurdles as medical conditions would be very recommendable. With that, Flexispot is here to cater to your ergonomic needs. So, let us discuss in the next part of the discussion how this brand can aid you in extending support and love for the people you care about most. 

Innate Characteristics and Social Obligations:
Family does not need to be blood-related. Indeed, that's something innate about Canadians. Their connections to people they value most extend to friends and neighbors. Hence, they always lend a helping hand. Indeed, society nourishes people who have a great sense of social obligations. Thus, family units in this country do not get limited to nuclear families alone. In fact, as of writing, family units get more diversified in Canada. Hence, the reason more people provide care for both friends and families. However, there are still underlying problems with this. One of these problems is repetitive strain injuries. In the next part of the discussion, let us find out these kinds of biomechanical pain. 
The 5 Repetitive Motion Injuries:
a. Strains in the Upper Extremities:
Frozen shoulders, arm pain, and Tennis elbow are some of the upper extremity strains that you might be experiencing when taking care of your family. These strains take place because of overuse of the upper extremities. Moreover, improper posture occurs when you do the incorrect lifting. This ergonomic problem might occur while helping them walk through the house, assisting them when eating, or helping them feel comfortable while watching T.V. With these problems, using some Flexispot products can assist you while performing these tasks.
The Standing Desk Converters M7B-28" is one of the products you can use when your family member wants to watch T.V. comfortably. With just a single adjustment on its handle, you may easily change the height of the desk converter or transfer it to another place like on the bed or a stand-up desk like the Kana Bamboo Standing Desk. With this product, you may ensure that he would not strain his eyes and enjoy watching with the right visual angle while you lessen the danger of acquiring pain around the upper extremities.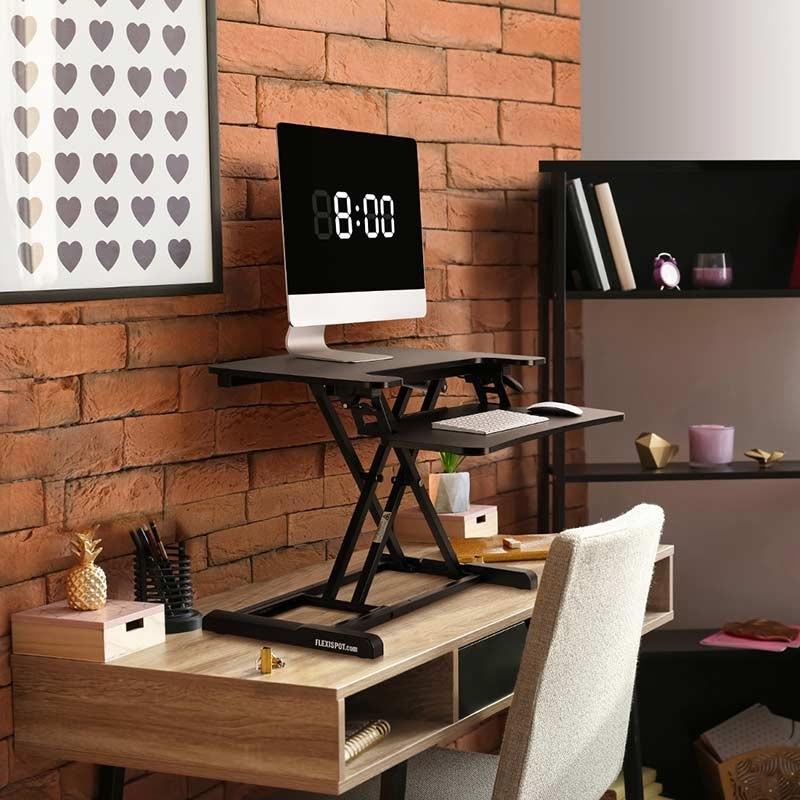 b. The Pain around the Cervical Spine:
Another example of overuse syndrome is cervical spine pain or the severe strain around the back of the neck that later extends to the spine. You might acquire this when you don't observe proper posture because of a non-ergonomic table. So, when it's time to assist a family member when eating, using the EC1-42"W Electric Height Adjustable Standing Desk would cater to your needs as well as your loved one's needs. 
This standing desk has a precise lifting capacity; it can carry up to 70kg. So, you would not worry about a wobbly desktop and unstable table frames because this desk is already height adjustable and very sturdy; it can ensure the balance on the table that gives security to the user. 
Hence, the product may ensure that you and your loved one would not get injured while having your supper.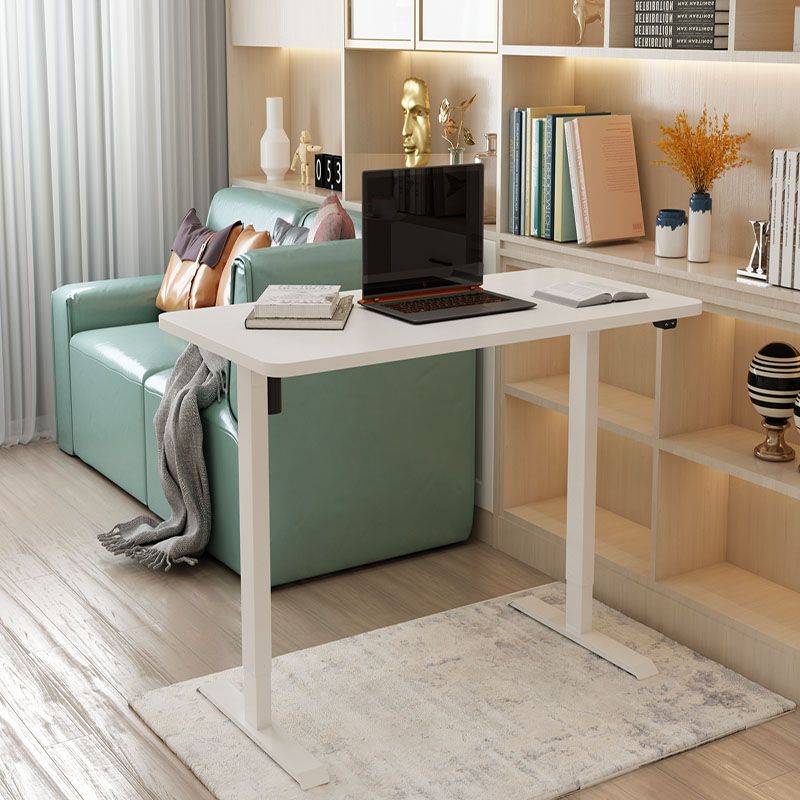 c. The Spine Strain: 
Some caregiving tasks as easy, but most are complex, especially if your loved one needs more attention-from dressing them up to feeding them. Taking care of them becomes more challenging. So, if you encounter this hardship, there is a tendency that you might get burnout. One of the indications of physical fatigue is spine strain. 
Commonly, the spine strain begins with the throbbing pain around the spine, or sometimes you feel the shallow pain around the lumbar. It's more dangerous for your age to experience this kind of pain because of medical reasons, including weakness in the bones because of old age. Hence, you must take extra caution, especially when working or moving near a table.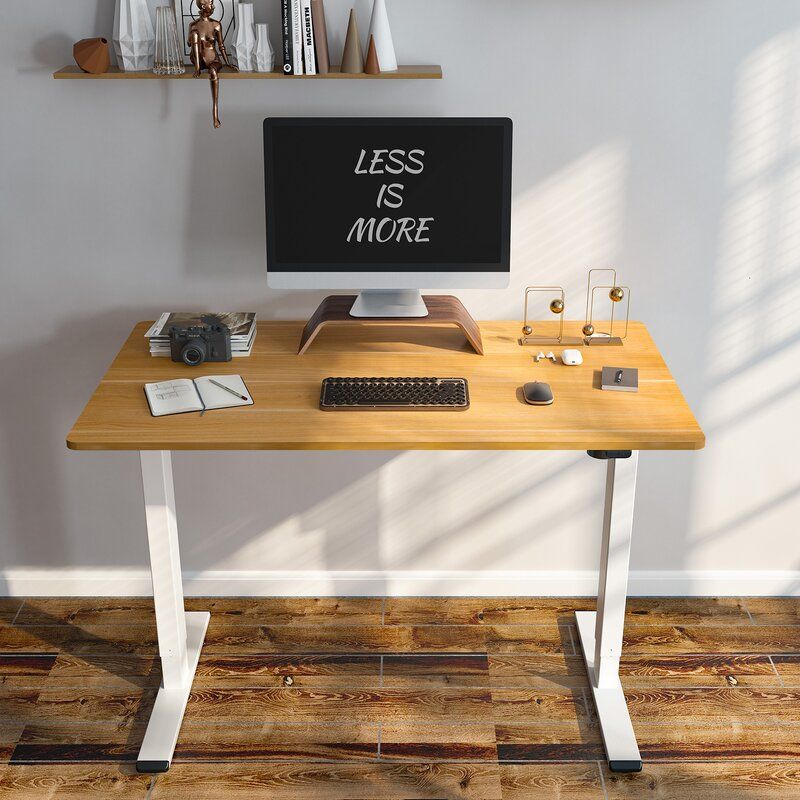 Avoid lifting or moving heavy objects. One of these objects is the non-ergo tables that do not have the correct measurements and have low-quality parts, unlike the Flexispot stand-up desks that are flexible and have high-grade steel. Flexispot innovates Height Adjustable Standing Desks that are electric. They could help you more in maneuvering these desks. This product is the EGI Classic Standing Desk. A standing desk that has a lifting speed of 1.0 inches per second-this is efficient enough to optimize your movements. 
If you take a closer look at the steel tubing of this standing desk, you would see how impressive the steels are. They are rust-proof and do not get damaged even after long years of use. Moreover, you don't have to worry about the operation of this desk because you can click the two-button keypad and enjoy using this during your T.V. time or lunch with your loved one. 
d. Hip Injury:
A hip injury is one of the worst injuries you might encounter when caring for your loved one. It would be best if you protect yourself from this injury. The Massage Gaming Chair from Flexispot can be recommendable because it's not just for people who love gaming but also for individuals who seek ergonomic protection.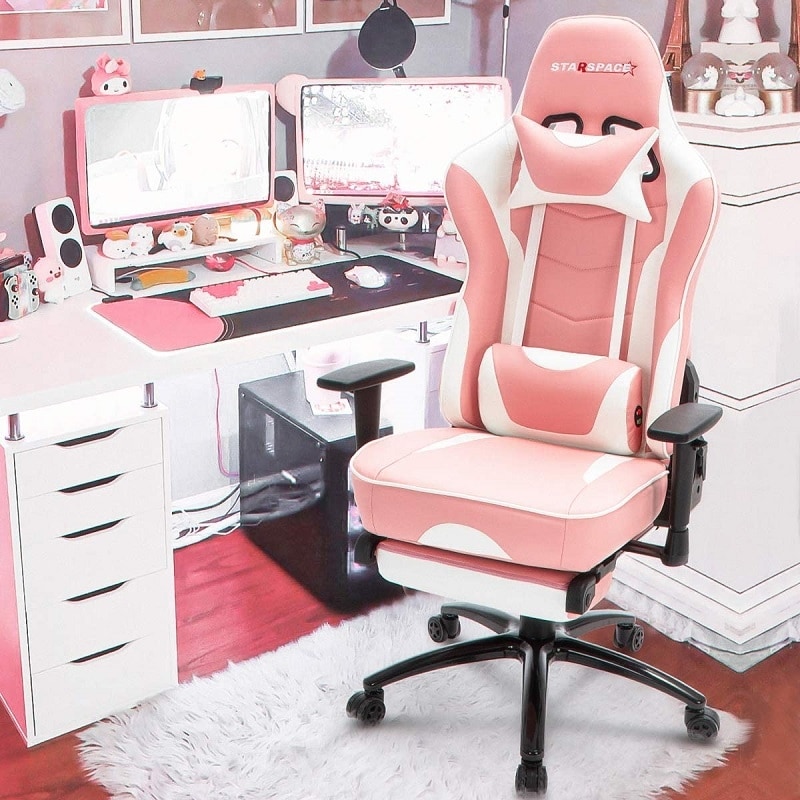 It has an ultra-comfortable padding seat and lumbar massage support. Hence, when you feel that you are starting to strain your spine, you can take a seat on this chair first then recharge while your loved one is eating or watching T.V. By doing so, you protect yourself from the worst possible scenarios. 
e. Leg Cramps and Pain Around the Feet:
After a long day of running errands and assisting a family member, you would naturally lose the energy. Most of the time, the legs and feet get affected. Thus, V9 Pro Desk Bike can help you loosen up the stress and fatigue in cases like this. It's a desk bike that can help you stimulate blood circulation as you cycle on the pedal. You may comfortably sit in its seat area without the fear of losing balance. Hence, you may ensure that you can energize yourself safely on this desk bike.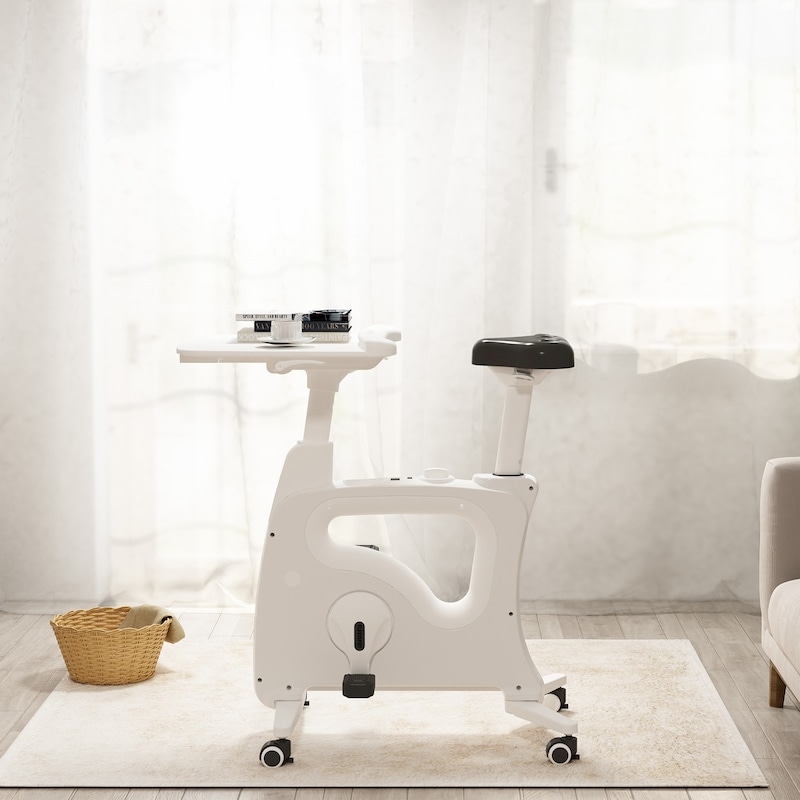 Final Thoughts:
The family will always be the best gift to everyone. To meet someone who is not blood-related but treats us as a family is a blessing. Thus, your loved one who has you is one of the blessed people. Hence, you need to protect yourself and take care of your health because you are a significant person to the one you cherish the most. Thus, allow Flexispot to help you take care of your loved ones because this brand also advocates the importance of the family as an integral unit of the community. With Flexispot, you may ensure that you and your loved one will be ergonomically protected.