A survey of Ronald Mcdonald House Charities of Canada in February 2019 stated that 62% of Canadians value strong family relationships and choose to spend more time with the family. That value indeed is what companies in Canada recognize and uplift, just like FlexiSpot. 


FlexiSpot's Role in Uplifting the Strong Family Relationships:
As part of the company's social responsibilities, FlexiSpot ensures that all the ergonomic products they create and sell would help families spend time together and uplift each other's welfare. Hence, when you notice the effects of FlexiSpot, such as the sit-stand desks, standing desks, stand-up desks, and ergonomic chairs, they have superb design and functionalities. These things can cater to all the family members; hence most of them are height adjustable. 
Sustaining strong family ties and relationships are what FlexiSpot brings to the homes of Canadian families. Thus, once you choose products such as the EN1 Electric Height Adjustable Standing Desk and EG1 Electric Height Adjustable Standing Desk, you can ensure that you can help your family. Your kids, spouse, and parents would be able to use them with ease and would help them avoid biomechanical pain.
Thus, FlexiSpot finds ways to let more people avail their ergonomic products at affordable prices. This September, you can have the great chance to choose exciting products at great discounts at the Standiversary event. You can choose from the most exciting activities in the anniversary events. What's more impressive is you can invite and make this event a way for you and your family to spend quality time together. 
The Family Bonding With 5 People at the Standiversary:
a. You can Invite Your Spouse and Children:



The best time to enjoy the most rewarding activity is the one you spend with the family. When you invite your family here at the Standiversary, you can get the chance to be with them. How does it work, though?
You may invite them to share the fun activities at the Standiversary, such as the 9.27s ChallengeChallenge that you can do from September 27-29. You can spend 2 hours letting your family help you hit the target timestamp to win either a raffle entry or a voucher code that you may check in your email.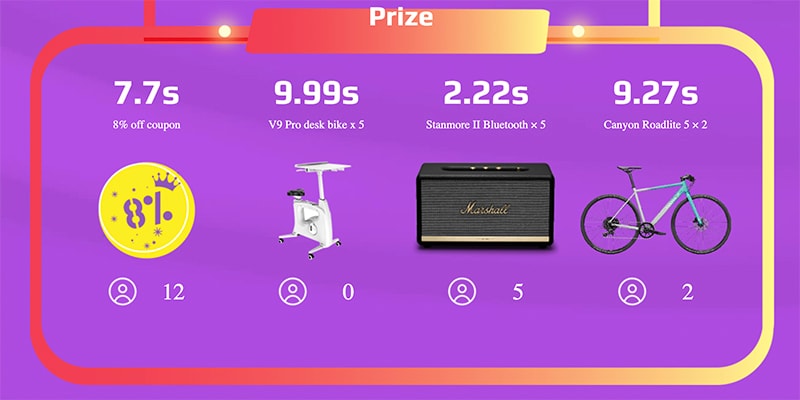 The possible products that you can win from this event are V9 Pro Desk Bikes, Stanmore II Bluetooth speakers, and Canyon Roadlite 5. So, with these exciting prizes, you may invite your spouse and children to try this Challenge. It's not an easy challenge, so you can let them do the spin. You may all stay in the living room after supper, then make this your recreational activity while you watch T.V. 
This activity will not just be fun, and it's also a marvelous time for you to ask for updates on your family-your spouse's work, and your children's school activities. Indeed, you may have the chance to know what's happening to them these days. 
So, don't let this chance pass by. Spend time with your family and try the 9.27s ChallengeChallenge. 
b. You can Invite Your Friends and Neighbors:



Your friends and neighbors would appreciate an invite to the Standiversary. You may show them the link to the website and help them check or navigate the content of the anniversary event.
If you have already purchased some coupons, at the Turn CA$5 to CA$50, you may give them your extra coupons so they could have the discount codes they may use to purchase the EG1 Electric Height Adjustable Standing Desk on September 29. It's something that your friends and neighbors would appreciate. 
Meanwhile, if you'd like to try this, you may also earn it when you refer your friends and neighbors using your referral code. What you need to do is give your friend the CA$15 off coupon and share with them your referral link; that's what they can use during their purchase. You may buy this coupon when you give your email so they can instruct you on what to do next. Then, after giving your friend the CA$15 off coupon, they could use the discount for a minimum purchase of CA$150 together with your referral link. Then, after the successful acquisition of your friend, you will receive CA$10. So, it's a cool thing to do because you may ensure that both of you will enjoy discounts. So, if you're interested in trying this Refer & Earning program, then click the link. 
c. Your Colleagues Could Also Enjoy at the Standiversary:
Indeed, you can share the good news of FlexiSpot with your colleagues too. It's because, just like you, they might be looking for affordable alternatives that they can find at FlexiSpot. You could help them avail discounts too, especially in the Standiversary activities like the Flash Deals.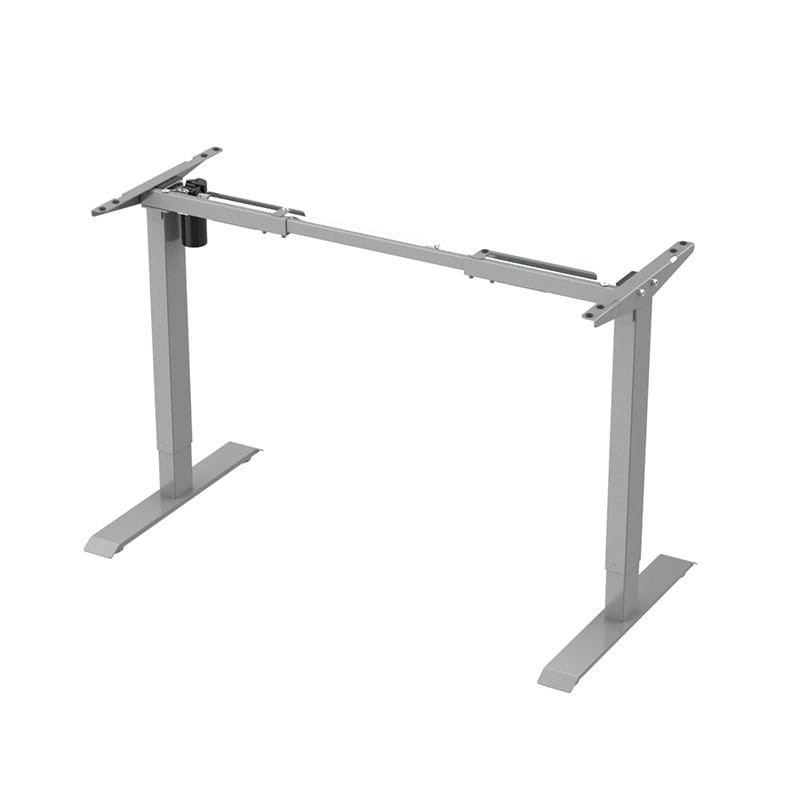 If they are searching for the best standing desk frames, then the Height Adjustable Electric Standing Desk Frames EN1 or EQ3 could be the best choice for them. These products can save up from CA$110 up to CA$140 for these products. 
They can ensure that when they avail these products, they can enjoy the sturdy and durable products from the Standiversary. So, inviting them to this activity will be very helpful for them to save more money and enjoy great discounts. 


Meanwhile, if they are looking for sit-stand desks, you may also encourage them to check the best sellers on sale at FlexiSpot. Among the selections, they could choose the Massage Gaming Chair and Standing Desk Converters M7B-28" to help and protect them from the passive pain for several reasons. First, the Massage Gaming Chair has a retractable footrest to help your colleagues have good blood circulation along the leg area. At the same time, the Standing Desk Converters M7B is a stand-up desk that can help them avoid the strains along the spine area and upper extremities. So, buying these products could be very helpful for them. 
Final Thoughts: 
FlexiSpot always looks forward to delivering the best ergonomic solutions without letting the clients spend too much on the best ergo products. Hence, as a way of helping their valued customers, they have this fun event: Standiversary. With this activity, you may ensure that you can let your spouse, children, colleagues, neighbors, and friends experience the best ergonomic solutions. 
So, join FlexiSpot now in this meaningful celebration of their 5th year as a successful ergonomics company.