The survey that Redfern Research had carried out and which Consumer Health Products Canada commissioned in 2020 when the pandemic started affecting thousands of people had gathered answers from 2000 Canadians. The survey focused on how Canadians took self-care during the pandemic. The result had shown many of them did not have in-person appointments with their doctors. Instead, 12% of them dealt with their health problems independently, 53% used virtual care services, and 7% sought advice from pharmacists. These results proved that Canadians are highly concerned with their self-care because of the percentage of people who practically took action to solve their health problems. 


The Importance of Self-Care:
The pandemic of 2020 had almost put every nation on rock bottom because of recessions. Businesses needed to close or lay off employees, which led to a higher percentage of unemployment. Yet, some remained afloat amidst the transition of the work setting. On the contrary, they did not get safe from psychological distress like panic attacks, anxiety, and depression because the global pandemic gave us all a huge impact and an overwhelming sense of uncertainty. 
Thus, when the individuals needed to continue striving amidst the pandemic, they thought of keeping a healthy and active lifestyle. Most people tried doing their daily exercises and boosted their immunity. Strong immunity is what people need to protect themselves from the threat of Covid19. Thousands of videos on Youtube showed how one could have a healthier lifestyle during the pandemic. 
Now that there are more mutating strains such as Lambda and Delta, you must be more careful and think of the ways to boost your immune system, although vaccines and boosters are available to the public. There might be more mutations in the future; hence you must proactively defend yourself against those strains. 
One of the ways to boost your immunity is to avoid a sedentary lifestyle. It's one of the things that you need to do to prevent severe health conditions. Indeed, doing so can help you take care of yourself more. 


The Sedentary Lifestyle:
When a person starts to lose physical activity, he also begins to stop sweating, which is vital in getting rid of the toxins in the body. When we sweat, we lose the unwanted fats that can cause cardiovascular diseases. Hence, when a person does not do stretching and physical activities, the unwanted fats become deposits that clog the veins. Consequently, people start to acquire long-term heart disease or hypertension. 
Moreover, he also starts to suffer from other conditions like the fatty liver. These dreadful conditions also stop them from having an operational performance at work. You might notice that when a person suffers from diseases like obesity, the range of motion becomes limited, making them have slow movements. If not, they quickly gasp for air, and vibrations take place. So, having a sedentary lifestyle is dangerous. 


Beating the Sedentary Lifestyle Ergonomically:
Attaining the correct ergonomics is also crucial in beating the sedentary lifestyle. Some people who attempt to stay active don't achieve the proper posture when exercising or doing stretching activities. For that reason, employees must use the correct ergonomic products—the line of ergo products that most patrons in the market trust. If searching for the most reliable brand, then FlexiSpot is what you must find. 
FlexiSpot is a global brand of standing desks, sit-stand desks, desk converters, ergo chairs, and desk bikes that help and protect people, especially the WFH-individuals, from experiencing MSDs or musculoskeletal disorders. With the help of these ergonomic products, WFH-people enjoy a worry-free life while working at home. They could prevent the threat of strained spine, muscle spasms, frozen shoulders, and the likes. People from the working class can surely enjoy an active work-life at home and create more fabulous ideas for active participation in their team
5 Exercises to Try:
Beating the sedentary lifestyle is easier with the right choice of products. And with these products, you may carry on activities that can optimize your muscle strength, agility, and endurance. 
In this pandemic, Flexispot offers the best furniture and equipment pieces that can help you keep a healthy work-life. Just like the superb quality of their standing desks like Kana Bamboo Standing Desks, EG1, and EF1, Flexispot can ensure the best quality of their massage gaming chair and desk bikes. 
At Flexispot, they can help you maintain an active routine that can better blood circulation all over your body. With these exercises, you could ensure that you would not feel the severe pain from a prolonged sitting but an energized body from a very active workday by the end of the day. 
a. Do the Periodic Breaks-Stretch and Twist Properly: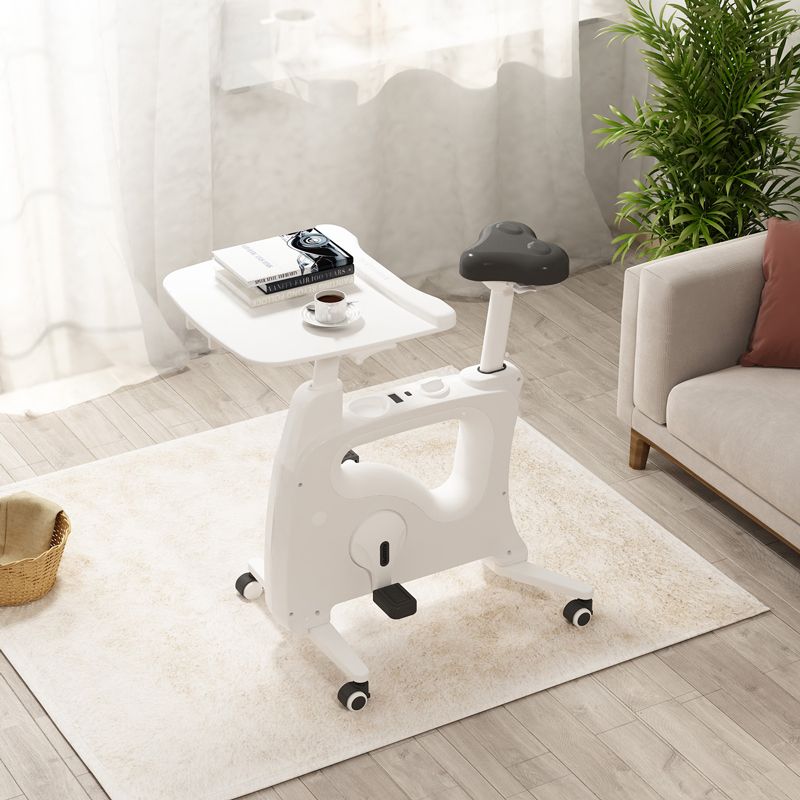 When you have the first 30 minute-break in the office, do the periodic breaks. First, spend 10 minutes cycling on a stationary bike or desk bike like the V9 Pro Desk Bike of FlexiSpot. It can help you optimize your muscle strength as you cycle on its pedals. You may ensure that you can achieve active blood circulation when you do it because you can cycle ergonomically on this desk bike. There's nothing to worry about then because the desk bike's measurement and design can complement your sitting bones. So, you can get rid of the sweat and toxins from your body well. 
b. Take The Rest of the First 30 Minutes for Breathing Exercises: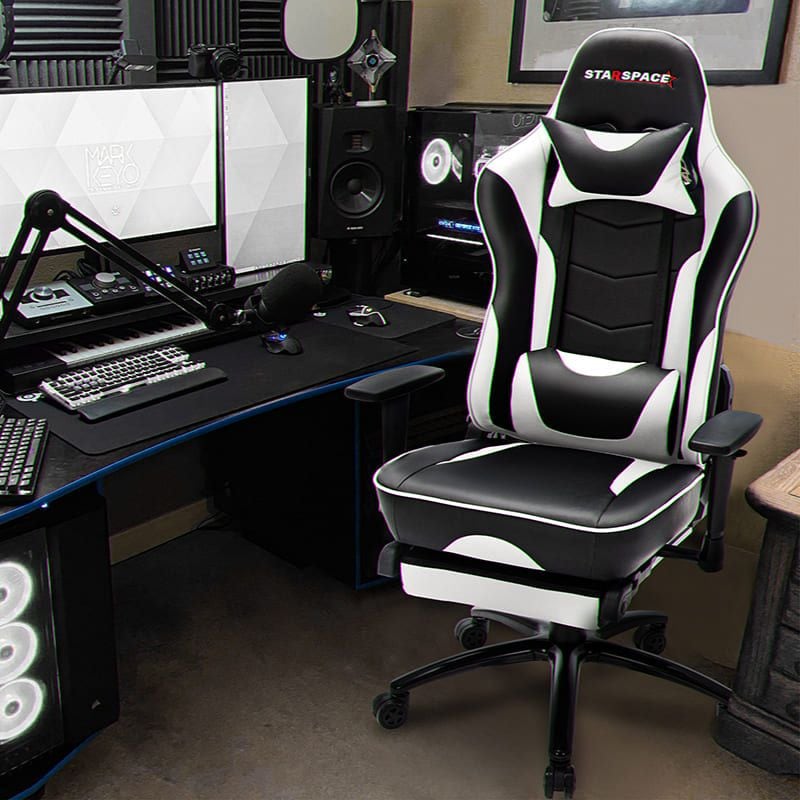 You can stay active and focused on the rest of the first 30 minutes. Try to slow down and do breathing exercises. With this activity, you can regain the energy you have exerted during half of the first 30 minutes. You can try inhaling and exhaling while sitting on the Massage Gaming Chair of FlexiSpot with lumbar massage support. This part of the gaming chair can stimulate blood circulation along your back and help you maintain a proper posture. It's also sturdy that you can do the Lotus sitting position on this ergo chair. 
c. Practice the Sit-Stand Rule When at Work. Alternate Movements As Much As Possible: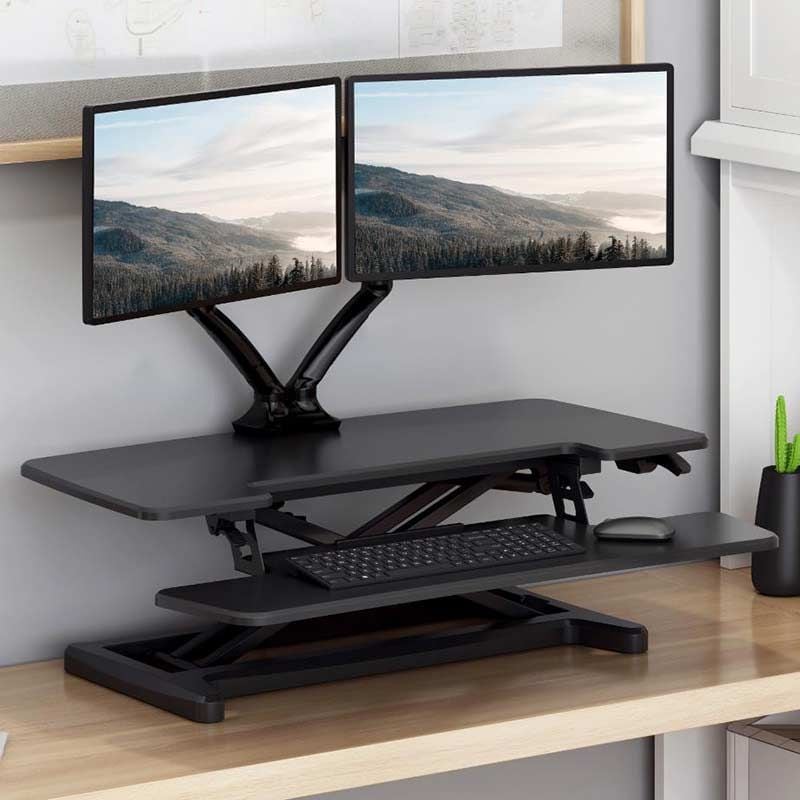 At work, you need to change tasks from time to time. Avoid spending one hour doing the same homework. If it's impossible to change the charges, you may sit and stand while doing some activities. With this activity, you help yourself to move and stretch your muscles on levels of intensity. You may also observe and practice it with the Standing Desk Converters M7MB to help you do the lifting with ease. In some ways, changing places where you can put these converters can be helpful. 
d. When Sitting Still, Make sure to do the Stretching Activities Properly: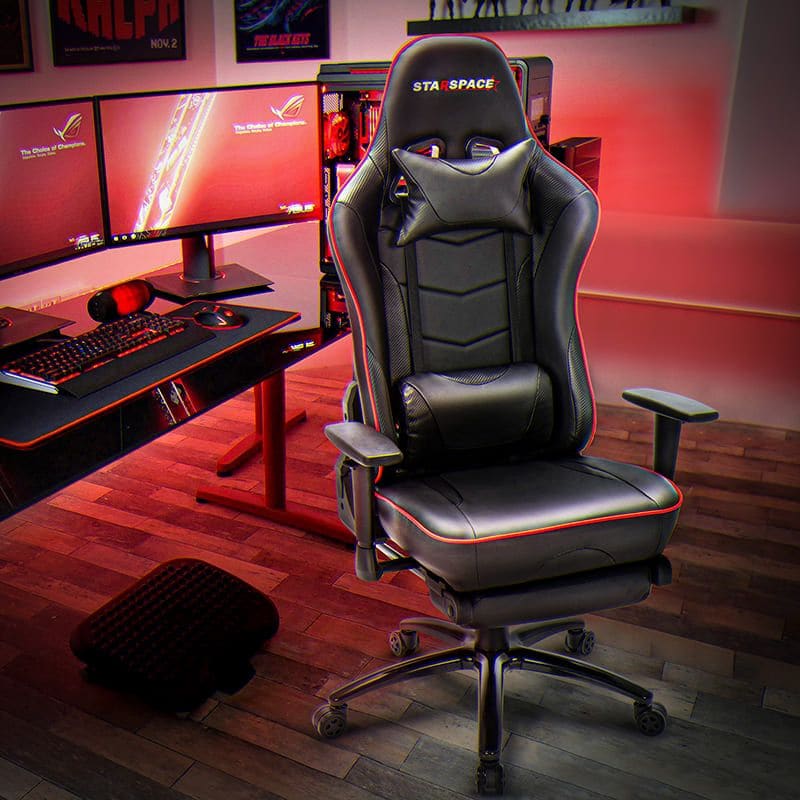 When you are sitting on the Massage Gaming Chair, you have to make sure that you can do the stretching activities like raising your hands above the head then bending your elbows with one hand pushing it or putting pressure on it. By doing the stretching exercises, you condition yourself to have a more active sitting experience. 
e. Stretch Your Legs on a Footrest: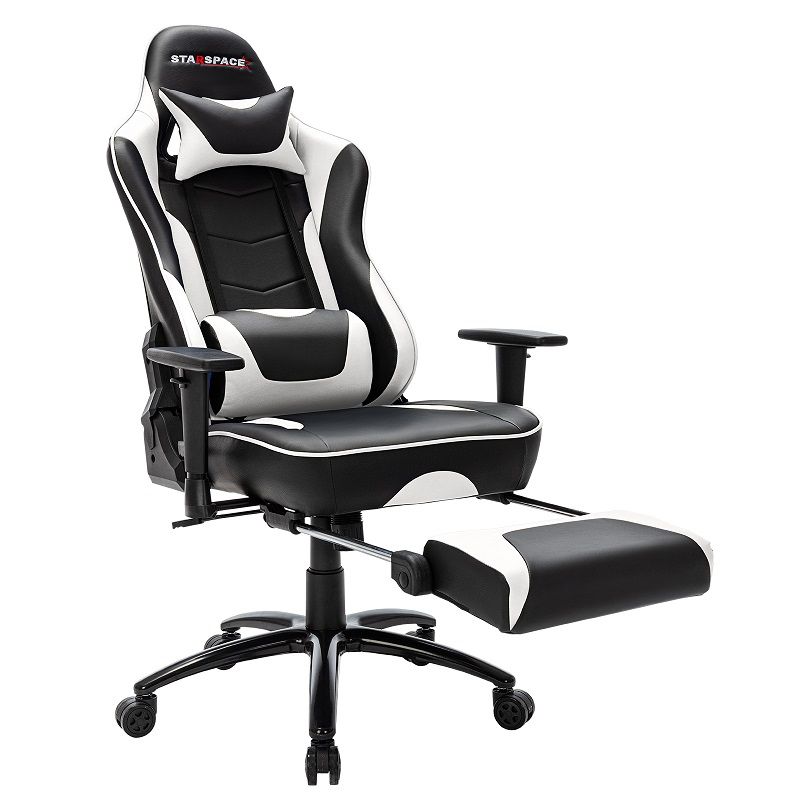 After a tiring day doing a WFH-task, you may enjoy a blissful time on the Massage Gaming Chair that has the retractable footrest. You can extend the movements of your legs and put in some aromatherapy oil for soothing relaxation. Indeed, this kind of ergonomic product can help you relax and bring back the energy that you have spent throughout the day. 
Final Thoughts:
Being a WFH person does not spare you from the threat of passive pain. Hence, you have to try exercising with the best ergonomic products. Through FlexiSpot, you can make sure that you have a more muscular immune system.