In the facts presented by the Entertainment Software-Association of Canada, 89% of teenagers and children aged 6 to 17 played video games (Real Canadian-Essential Facts of 2020; pg.7) during the pandemic. They said that playing video games aided them in dealing with the isolation during lockdowns, and they got the chance to relax. In addition, they said that they emotionally and mentally beat the distress. This result is good news regarding psychological aspects, and the pandemic did not affect most Canadians. The pandemic had made more people bond with their families in this country. 
On the other hand, with ergonomics, what is the assurance that most kids and teenagers in Canada didn't get exposed to the threat of musculoskeletal disorder? In the same survey, facts stated that kids and teenagers from different regions in Canada like Ontario, Quebec, and Western Canada, children and teenagers played video games during the lockdown for 12 hours (Western Canada), 13.5 hours (Ontario), and 14.5 (Quebec) a week. If we roughly divide each hour to seven days, that would result in gaming hours that would almost reach 2 hours per day. The number of hours that the child might get exposed to sedentary pain and strains on the cervical spine and lumbar. 
Now, let us talk about the dangers of spending 1-2 hours gaming if one uses the non-ergonomic chair or does not switch sitting positions in an hour or two. Then, we will also talk about how Flexispot (the global brand of superb standing desks, sit-stand desks, and stand-up desks) can help parents protect their children from repetitive strain injuries. 
2 Hour Sitting- A Silent Harbinger of Ergo Problems:
Almost 90% of spine-related injuries start with prolonged sitting. When a kid sits on a non-ergonomic chair for more than an hour, it will increase the pressure around his back and neck. Once the parts start getting pressure, the tendency is that his spine would get strained too alongside the hips and lumbar. Hence, a lot of experts say that this passive activity is a silent killer. It's because it slowly weakens the person's immune system because of the lack of physical exercise, plus it does not allow the active blood circulation along the body of the child. It could also increase the risk of obesity which may lead to more ergonomic problems. 
On the other hand, the good news about this is Flexispot offers a fantastic Massage Gaming Chair. It's more than a gamer's version of the chesterfield. It's a gaming chair that you, as a parent, could trust most. In the next part of the discussion, there are four benefits that this gaming chair could give. Hence, let us talk about these benefits in the next part of our article. 
The 4 Benefits 
a. The Chair Can Handle More than 100 Pounds; Hence Your Child Can Safely Use this Product:
The Massage Gaming Chair from Flexispot has a 280lb loading capacity. Thus, you don't need to worry that as your child sits on this chair, he would fall off from it. Instead, the sturdiness of this chair could ensure your child's safety. 
Compared to the non-ergonomic chair, this Massage Gaming Chair can bear a heavy load without making the one sitting on the chair feel unsafe or injured. This chair's metal base supports the whole chair frame; hence, this chair can carry such load capacity.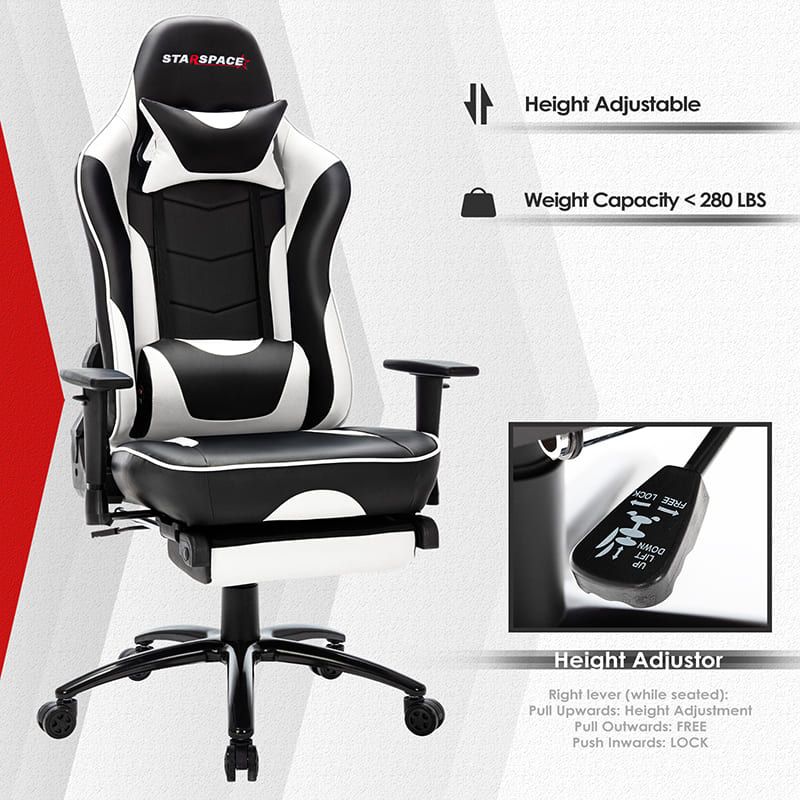 b. The Massage Chair Has the Hydraulic Gas Lift Cylinder; Hence It Could Get Lifted Fast:
The hydraulic gas lift cylinder could help your child adjust the height of the massage chair or adjust his sitting position on a level that he feels most comfortable. Indeed just like the other ergonomic products of Flexispot, such as the V9 Pro Home Office Height Adjustable Cycle Desk Bike have an easy lifting mechanism that helps the child adjust the chair without straining his back and upper extremities.
c. The Child's Spine Could Get Protected With the Massage Lumbar Support:
The Massage Gaming Chair has a vibration massage function that stimulates the child's blood circulation and gives sufficient lumbar support. Thus, when your child spends more than 30 minutes on this chair, you can ensure that he would not experience repetitive strain injuries that could affect his posture and spine. 
Moreover, your child could use this gaming chair even when he is studying. It's also the best pair to EC1-42"W Electric Height Adjustable Standing Desk with a lifting speed of 1.0 inches per second. Once your child uses this chair, you may ensure that he could switch movements from sitting to standing. It could make him more active and can avoid the spine strain that is from the passive activities.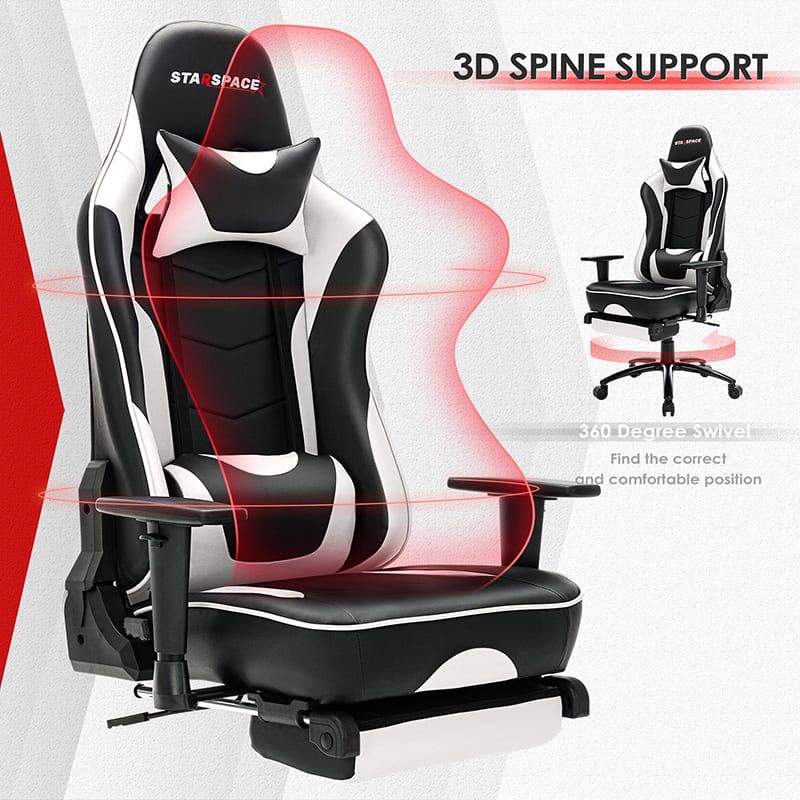 d. The Child Could Relax his Legs and Feet Using this Massage Gaming Chair's Retractable Footrest:
The massage gaming chair could also help your child improve his leg power. It is because this massage gaming chair has a retractable footrest. When a person uses a retractable footrest, he could stretch his legs and feet. Most of the time, spine strains and pain at the sitting bone become severe leg pain. 
Another, once this leg pain becomes severe, the blood circulation along that area would not get stimulated, hence making the blood flow stagnant. So, for your child to achieve a more active sitting while playing video games or studying, then using this kind of ergonomic chair could help your child improve his sitting condition. Indeed, with this Flexispot product, your child could enjoy the utmost experience when sitting. 
Now, with all these fantastic benefits of the Massage Gaming Chair, you may ensure that your child will experience a safe and ergonomic sitting position while playing games or studying. On the other hand, it's still advisable to help your child reduce playing video games. 
Final Thoughts:
From the standing desks like the Kana Bamboo Standing Desk and Height Adjustable Ergonomic Study Desk to the Massage Gaming Chair, Flexispot does not fail to deliver the superb ergonomic solutions that your child could use. So, as you help your child achieve the correct posture when playing games, let Flexispot aid him in beating the sedentary pain and the threat of musculoskeletal disorder.