There are many technical information that you need to start a podcast which is why so many aspiring podcasters give up even before creating one. They have a lot of knowledge that they want to share through a podcast and they also have the voice for it. But even though the skill and the interest are there, they say they are too busy to learn about the technicalities that they just don't push through with the podcast idea.
Well, it doesn't necessarily have to be too technical. There are actually many apps available that can edit podcasts for you. All you have to do is to think about your topic, make a rough outline of what you're going to talk about (or write the full script if you want to), and record it. You can then add, using apps like Anchor, the intro, and outro music, and then you're good. Anchor, as a podcast host, can automatically upload it to the podcast streaming app of your choices such as Apple Podcast or Spotify. It even generates an RSS feed link that you can copy and paste to multiple podcast channels so that you can be ensured your podcast is being heard by whatever streaming app there is on the Internet.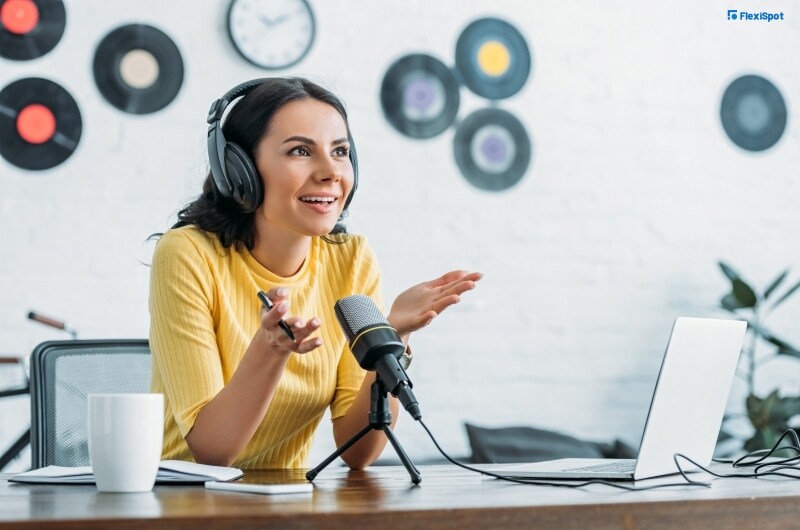 If we're talking about equipment, you can just record using your phone or your laptop in a quiet area. If you have a big closet, you can stay inside while you record the whole podcast. You can buy a cheap diffuser on Amazon so that the sound quality is good. In the post-processing stage, you can eliminate any background noise using Adobe Premiere Pro, Adobe Audition, or other apps.
When you're about to share it in your socials, you have to make a logo for your podcast and all you have to do is trim your audio to the part where you said your best lines and share the link for the world to hear the whole episode.
It might be really overwhelming but if you have the motivation to get it off the ground, it's really not that difficult of a process. What's holding you back is that maybe you don't have that strong enough of a reason to start one.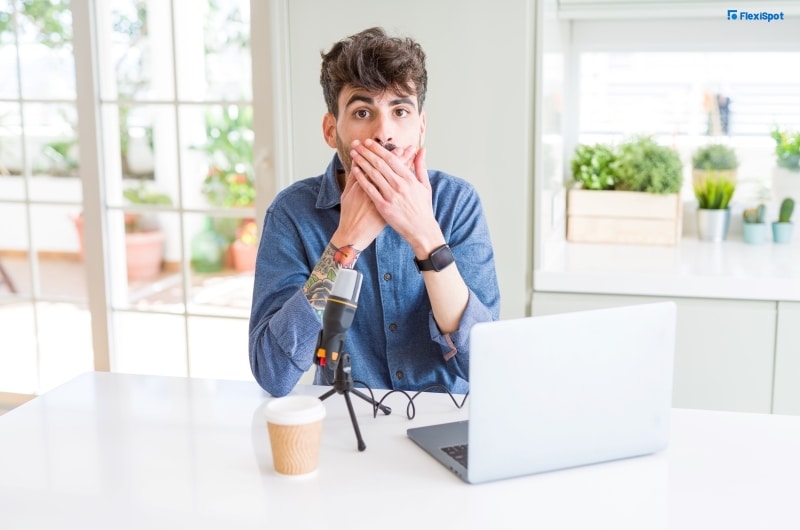 Well, for starters, if you are an aspiring digital content creator but is shy to be in videos, then the podcast is the perfect platform for you. It's only your voice that's going to be heard and it's not in real-time so you can edit the stutters and dead silence if you ever find yourself in that awkward position. So many people have started listening to podcasts, even more so during the pandemic, so it's a great platform to expand your audience if again, you're a digital content creator and/or an entrepreneur. You will also get to impart knowledge to other people having the opportunity to change their lives.
And plus, podcasts are so fun to record! You get to practice your oral speaking skills and get to share your thoughts with minimal filter. And it's also another way to earn. You can collaborate with brands and ask them to sponsor an episode or you can record yourself doing the podcast and share the video version on YouTube where you earn money every time an ad plays.
When you're doing your podcasts, it helps if you have the right tools in your workspace. It needs to be spacious and organized as well as ensure that you're comfortable the whole time.
Here are some ergonomic pieces of furniture you can use to work more efficiently:
You'd want a chair that's aesthetically pleasing as well as functional. This ergonomic chair features a 3D lumbar support system, a 135-degree lounge tilt, and 4D adjustable armrests. The elegantly curved backrest will conform to the neck and spine which will provide the maximum headrest and lumbar support. The armrests are adjustable in four dimensions that contour effortlessly to the arms and elbows. It is made of Italian-imported chenille and K+R temperature-sensitive fiber that will provide maximum ventilation and the most delicate of fabrics. It also features the best-in-industry Samhongsa Class 4 Gas Lift which guarantees that this chair will be able to handle whatever you throw at it.
A must on your list is a spacious desk. A standing desk option from FlexiSpot is this Comhar desk with a wooden top. This standing desk boasts a smooth and easy transition from 28.3" to 47.6" It takes up minimal floor space which will be perfect for those with small homes or limited space for a work area. Even then, it still features a spacious desktop measuring 48" x 24". The legs are made of powder-coated steel tubing that is scratch and stain-resistant.
This desk can easily fit a laptop, keyboard, mouse, paperwork, desk accessories, and two monitors. The control panel allows you to program four-height memory presets and also comes with USB ports. It has an anti-collision function that ensures your objects or devices are protected while the desktop is in motion.
To instantly upgrade your workspace, you can use a standing desk converter. This standing desk converter comes with a removable keyboard tray and is great for laptops. The tray can be easily attached in one step, so it's easy for your dad to decide whether he wants to use the desk riser with or without the keyboard tray. The desk is also designed with an 18.5'' wide U-shaped desktop cutout over the keyboard tray that will enable easy use of a 17'' laptop.
It has a straight-up-down operation so that you won't have to worry about it taking up space or toppling forward. You may raise and lower the desk vertically which could save valuable space and also provide stabilization. You may change the height with just one arm and stabilize it at any point from 4.7"-19.7". It can accommodate tall users, including people that are 6'5" in height. This also comes with a specially braced X-Lift structure that prevents drop and crash from a position even under full load—in this case, the weight capacity of the product is 33 pounds.