Nowadays, people yearn for everything "instant." Aside from more resources, it's now easier to lure someone into a scheme where they could make fast or easy money, jumping right into an "opportunity" without doing any substantial research. It's all fun and games if we're playing with dummy cash but this is real money we worked hard for that can wind up in someone's hands if we fall prey to a scam.
But even though we live in an instant generation, no fancy marketing or tabloid media can hide away this fact: nothing great comes out of something we easily got. To be on the top of your game, working hard and working smartly are the sure paths to success. We work hard to earn our keep but we also work smartly to make money run even while we're on vacation. This is what we call a passive source of income.

What is considered as passive income?
Investments, rental properties, online platforms, and corporate share without one's active participation is considered as passive income in Canada.
A passive source of income starts with investing in something upfront with different tools such as time, money, or skill until it grows into a business and continues to generate money for you, without you actively participating in the cash flow.
In Canada, most often than not, passive income is considered as taxable income so it's necessary to dive into the tax book first before making any sizable investment.
Setting up a Passive Source of Income
We hope we have established enough that starting a passive source of income is not a piece of cake. To make anything profitable in the first place, you may even have to work day in, day out. But once all the hustle is done, the money will come pouring in even when you're aboard a luxury cruise in Europe or flying across the Maldives on a private jet.

1. Educate yourself.
What is happening around me? What are people looking for at the moment? Has the stock market suffered from any crashes recently? Is photography something I could pursue? Are there many residential spaces in this area?
Start by asking the right question for you to pinpoint a problem to solve or an interest you've always wanted to get into. Let the ideas in your head run wild and back them up with information from credible sites and books until you're ready to pick a niche. Once that is set in stone, equip yourself with knowledge by studying the market and your competitors. Attend webinars and build a network of like-minded individuals. Education is your ticket to wealth.

2. Build credibility.
Build a credible, personal brand in your chosen industry because some passive sources of income would require you to be credible in what you do. People would pay for a skills course only if they are confident that what they are paying for is worth their money and time. When you follow the first step and educate yourself, it would be easy to sell your brand and possibly grow an audience that will pay for what you could offer that they need.

3. Ask for help.
Growing a passive source of income may require you to know a little bit of everything. It doesn't mean however that you have to be a master of various fields---heck, we don't even know if that's possible! This is where your network will come in handy. Ask for help, offer your plan to them, and make sure they are getting a slice of the pie. It's simple. Say, for example, you're not good at graphics and designing marketing materials from scratch or coding software, tap a friend or a professional who could execute your vision and be willing to take the job at a price you can offer at the moment.
The basic rule is to do what you're great at and learn to delegate the rest that you are just not good at.
4. Purchase tools that will jumpstart your passive source of income.
A passive source of income starts with an active job for you to earn capital. It's an investment so you have to be willing to take a risk and trust the process.
Investing in quality equipment will help in growing your business idea. As simple as getting a standing desk could be your gamechanger. Here are some tools you could start with to set up your dream life: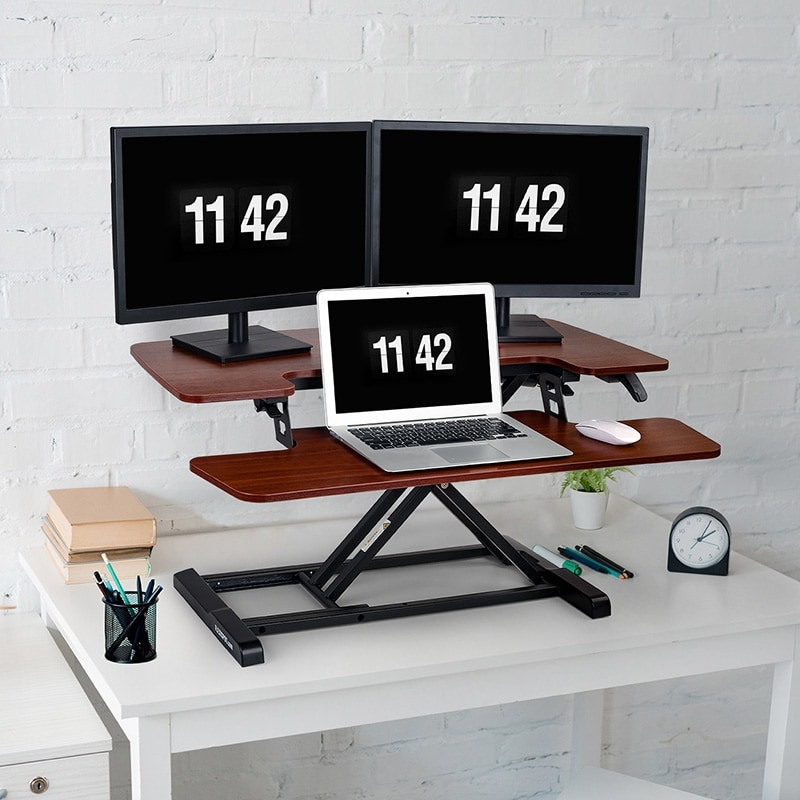 a.) Laptop or desktop. If you have some extra bucks lying on the bank, why not invest in a durable, heavy-duty laptop or computer? It might be pricey at this time but it will save you more money in the long run.
It's not about the brand. You have to look for a unit that has the technical capacity to do what work you'll be needing to accomplish.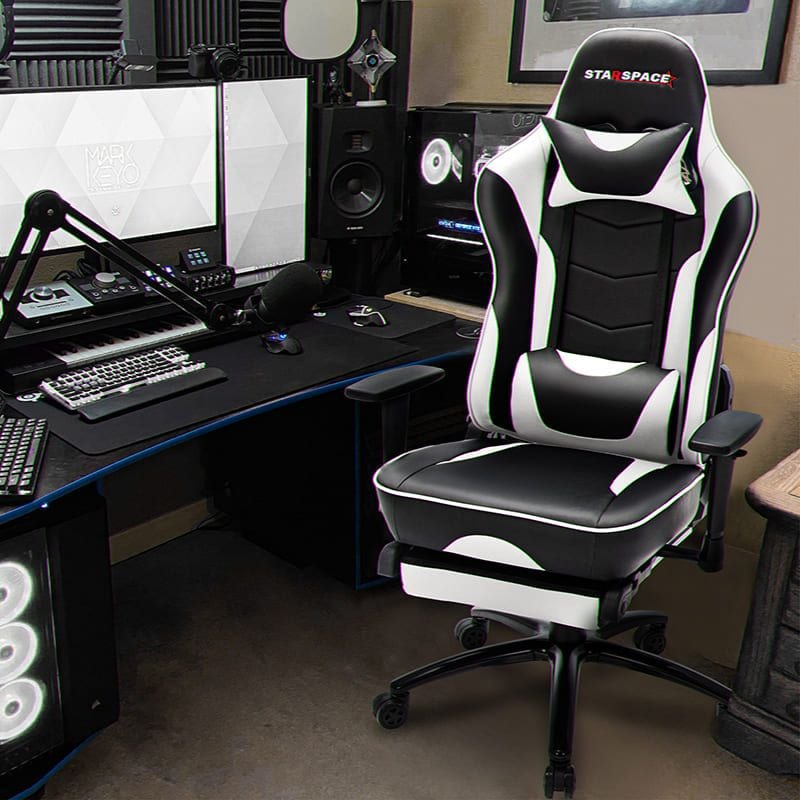 b.) Chair. The long hours might cause you somebody ache so getting a quality chair could relieve you from pain and improve your work performance. Purchase the FlexiSpot Massage Gaming Chair for a premium luxury sitting experience. This ergonomic chair is made up of soft luxury breathable bonded leather, a thick padded seat with the high-density thick foam, and a steady chair base. It can accommodate up to 280 pounds of weight and make you comfortable with a padded seat, retractable footrest, massage lumbar support, and a 360-degree rotation. While working hard, you may rock your chair sometimes with the chair's rocking angle at 10°. The back can also be reclined within 90°~170°.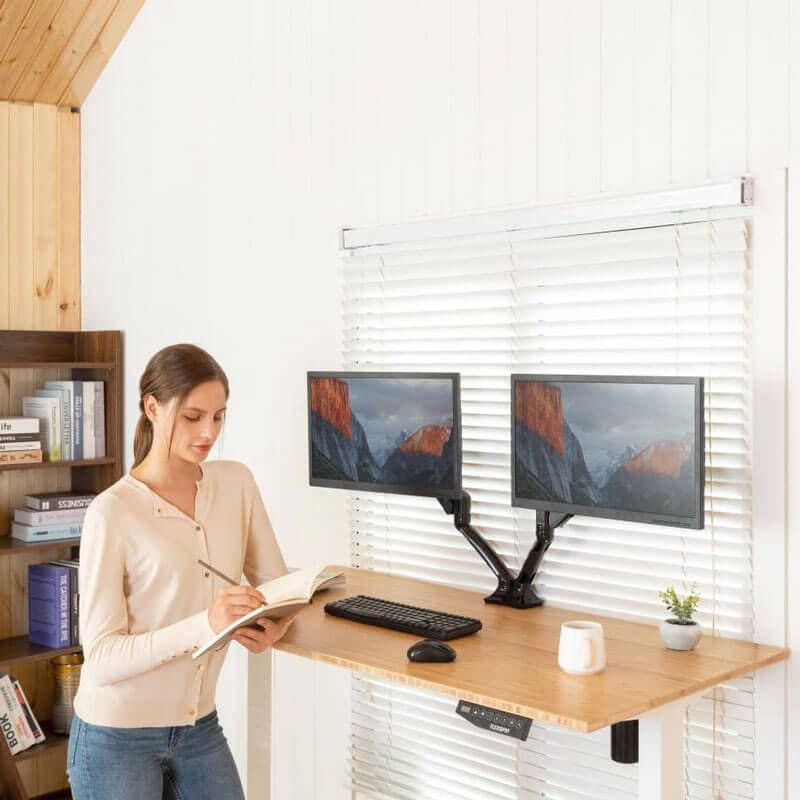 c.) Dual Monitor Mount
With many markets to follow and tasks to do, your single screen may not be enough anymore. You could use two screens with FlexiSpot's Dual Monitor mount. Remove the dangling cables from your desk by hiding them in the built-in cable management system of this item. It is also hassle-free to install before work starts and adjust while you're working.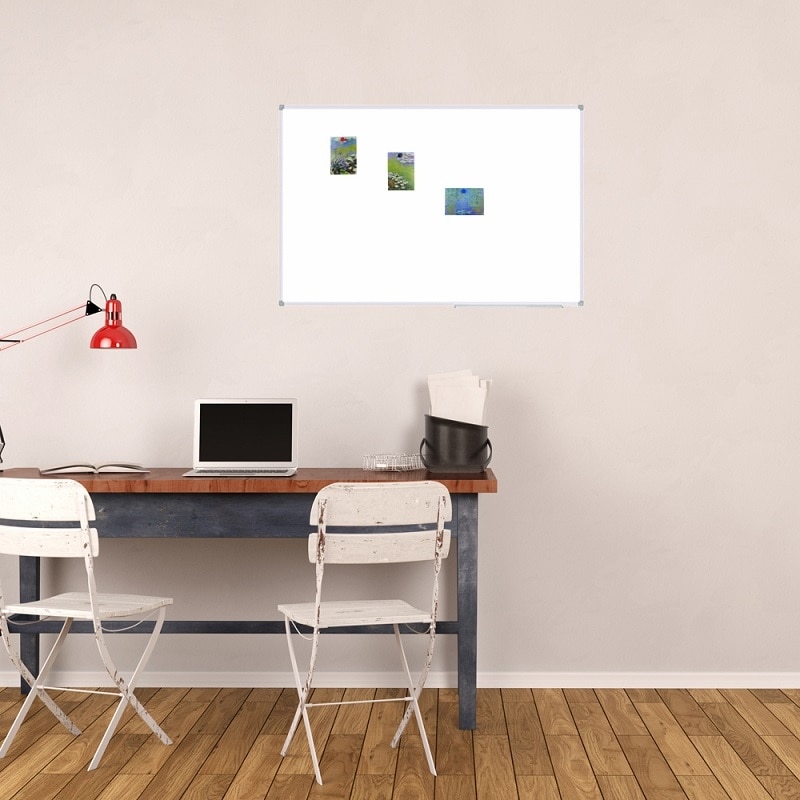 d.) Dry-Erase Whiteboard
A checklist will help you remember everything you need to do. Remind yourself of your tasks by mounting a board to the wall and displaying it in full view as you work. Even though you think you're already a skilled multitasker, your memory can still slip and make you forget about what you have to do.
It's also a major plus that you can jot down your thoughts and ideas at any time and erase them if they don't make sense to you.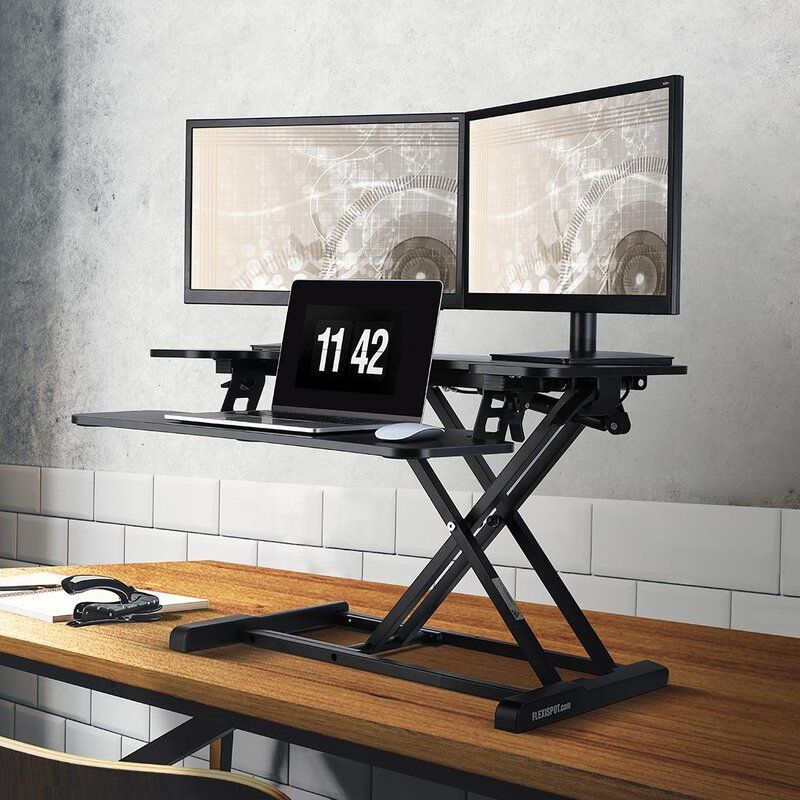 e.) Standing Desk Converter
Upgrade your workstation without using up any extra desk and floor space. FlexiSpot offers a range of standing desk converters that will help you be efficient with work while also improving your posture and reducing neck and back pain. The height of the brand's standing desks are adjustable and are sturdy even at the highest point.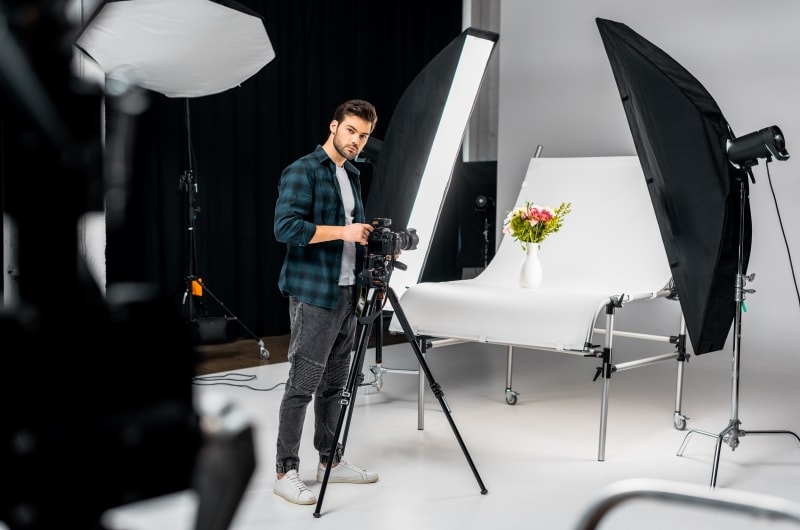 f.) Camera and Lighting
If your passive income plan is to offer video classes, start a YouTube channel, or market and sell a product, then it would be a major boost to have a good camera and lighting equipment. A good quality video and hi-res photos have the capacity to increase your returns by a million times.
Passive Sources of Income
There are many markets you can enter in the 21st century. Putting your money in the stock market or buying bonds, posting about brands to earn in affiliate marketing, creating your own app, buying a property to rent out, or offering informative e-courses maybe some of the passive income sources that you would like to try. Just be ready to commit to the grind because the ride is far from breezy.