We owe our lives to our mothers. They carried us for nine months in their wombs and pushed us for hours to no end until we were brought to life. In the first hours of our existence, we found refuge in our mom's arms on an otherwise alien planet to us. We know nothing of the world, of what we see, hear and touch and our moms were there to guide us in our every step. They let go of their own lives and offered their time, attention, and care so that we'll grow into a loving family and spread kindness ourselves when we go out to the big world. Of course, our moms are still humans and they are not perfect. But there's no doubt in my mind that since we came out of this world, there has not been a day that they did not think of us. They say a mom's love is unconditional and we see it every day when they save the last piece of pizza for us and stay up late until we come home safely.
In our society, moms are mostly considered the caretakers of the family. Let's say they also have day jobs but even then, they will still be in charge of the household, making sure that everyone's in good hands. All these services they do out of love and what they only ask for in return is to see their family living their best lives. Despite disagreements in the family, moms will always be there to listen, support, and guide. Most women say that after motherhood, they breathe in a whole new purpose into their lives. There's nothing more rewarding that comes close to all the highs and lows of motherhood.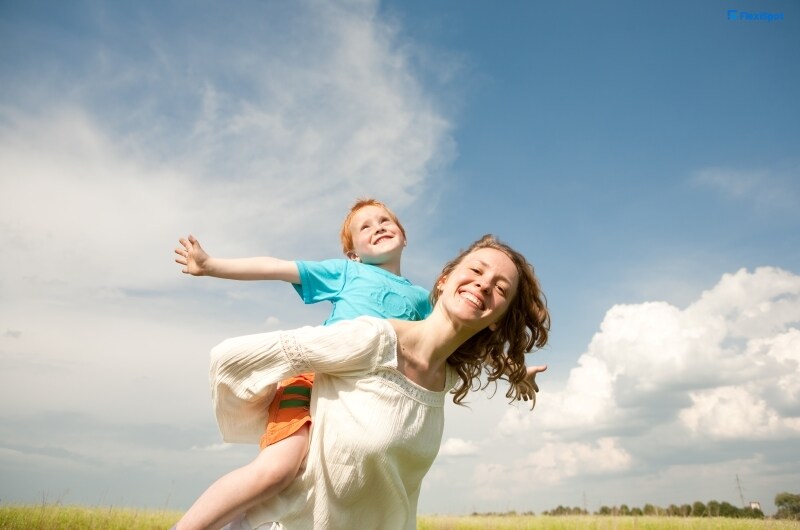 And needless to say, mothers have a big impact on society. Children raised in a nurturing household grew up to be kind and loving that they know how to pay it forward to their communities. Their moms are arguably their first teachers and this loving attitude they carry for the rest of their lives.
They say that every day should be a celebration of your mom and we wholeheartedly agree. But there's something even more special when we make sure they feel more loved on a special day dedicated to them every year. This coming May 8, we celebrate all the moms once more on Mother's Day. If you haven't prepared anything yet for your mom, we wanted to suggest a gift that will give them convenience, comfort, and good health every day they use it. Most often than not, ergonomic furniture does not appeal to everyone but once you get to try a standing desk or an ergonomic gaming chair, you can never go back because you'll see for yourself the results in terms of work performance and bodily comfort during work. Your moms will surely be thanking you that the quality of their lives has been upgraded. Still, we know that they would appreciate anything you will hand them. Whether it be giving an act of service, expressing words of affirmation, offering physical touch, spending quality time, or giving gifts, our Moms will be the happiest that we haven't forgotten about them. (Whoever would?)
We decided here at FlexiSpot to share some products that we feel your mother would love and benefit from. You get to provide her with comfort and convenience as well as efficiency and productivity.
Moms are the most hard-working in anyone's book. They work more than 8 hours a day and make sure everyone in the family is okay. They often take their health for granted and their comfort on the backburner. They would surely appreciate the Soutien Ergonomic Office Chair to give them an upgraded quality of life. The chair features a 3D lumbar support system, a 135-degree lounge tilt, and 4D adjustable armrests. The elegantly curved backrest will conform to the neck and spine that will providing the maximum headrest and lumbar support. The armrests are adjustable in four dimensions that contour effortlessly to the arms and elbows. It is made of Italian-imported chenille and K+R temperature-sensitive fiber that will provide maximum ventilation and the most delicate of fabrics. It also features the best-in-industry Samhongsa Class 4 Gas Lift which guarantees that this chair will be able to handle whatever you throw at it.
Your mom will surely love this sustainable product. Since they are caretakers, moms love to decorate and redecorate their homes. They also make sure it's 100% clean so that they could let in people anytime they came to visit and won't have to refuse because the house is just too filthy.
For sure, they'd love to hear as well about this FlexiSpot standing desk favorite. It's not only eco-friendly with its use of a bamboo desktop, but it also looks very elegant, using lateral compression technology to retain a natural bamboo finish. It is free of moisture, insects, and scratches because the bamboo is coated with a water-resistant 2H lacquer. The standard height range of a Kana Bamboo Standing Desk is from 28" all the way up to 47.6" so it can cater to varying heights of people. Moreover, it features two keypad options: one that is basic with simple up and down buttons and one that is an advanced all-in-one keypad with three programmable presets.
You would also want to watch over your mom's health just as much as she cared about your nutrition and overall well-being when you were growing up. This desk companion can help your mom squeeze in a workout even though she is busy working or doing her crafty projects. She would really be thankful for a chair that can boost her energy at any time and also check off her workout requirement for the day. This FlexiSpot product has comfortable pedals that hardly make any noise during pedaling, meaning it can be used comfortably even while in meetings and having other people in the house. The bike features a calorie tracker to monitor progress and a customizable cardio with adjustable resistance levels. The height of the seat can be adjusted according to one's desire and the removable keyboard tray may be used as a desktop. It's compact and reliable which FlexiSpot customers love. Your mom has no excuse not to work out anymore!