Today is the age of remote work.
Gone are the days when we had to look at our most corporate from head to toe, fix our hair for more than an hour, doll ourselves up, and calculate some time for our commute. We'd pray our best that all of these rituals would still make us look fresh by the time we arrive at the office for our morning meeting with the boss.
Nowadays, video conferences are at their peak. We even see memes in social media that poke fun at video call happenings. People forget to mute their microphones when they're talking to someone from the household or turn off their cameras when they can't help closing their eyes out of lack of sleep. Most also don't trouble themselves anymore with changing their pajamas under the table. Who would see what's underneath that polo or blouse anyway other than probably one's pet waiting for a treat on the floor?
It's still better of course to come prepared every workday at the home office. Minimizing distractions must be a priority so that our colleagues and superiors, even clients, could concentrate on our actual work performance, rather than getting distracted with noises from our background, wandering pets in our room, or our messy workspace. We listed down six tips on how you could look your best at every video meeting you will have for work.

1. Place your web camera or laptop at eye level.
It's always recommended to look at your superiors and colleagues at eye level. It's easier to establish eye contact and there wouldn't be any power-play indications if you're looking at them from above or from below where your double chin may also not be that appealing.
Keep it at eye level by using a desk converter. One excellent option is the Flexispot Standing Desk Converters M7B-28". It's stable and could carry a maximum weight of 33 pounds for the desktop and 4.4 pounds for the Keyboard Tray. The height is easy to change with the product's single hand adjustment and its keyboard tray could be removed anytime one needs. The desktop surface is spacious with its dimensions of 28.4''x 16.3''. The keyboard tray could even hold a 17" laptop, plus a little bit of room for other desk items.
While we're at it, one pro tip is to invest in an external web camera instead of relying on your laptop's built-in camera. If you have a DSLR or a mirrorless camera, you could connect it to your laptop through a capture card. You may also use apps like EpocCam to connect your smartphone's camera to your laptop.

2. Opt for a clean, solid background.
Keep distractions at a minimum especially if you are presenting a deck to your boss and the rest of the board. You want them to be focused on you and your presentation---nothing else. A clean background also shows your character, whether you are a tidy and disciplined person or lazy and sloppy with your work environment.
Make sure you have proper office storage in your home office so that your desk or your surroundings won't look messy in a video call. You may opt to use an under-desk drawer that can be easily mounted on any surface. There's also an option of using a mesh desk organizer so if there'll be an instance that you need something in the middle of the meeting, the item will be easy to spot and grab. You may also use a mobile file cabinet that has rolling caster wheels that you may drag when you need something stored inside of it.

3. Prepare a proper lighting setup.
Not everyone has a studio set-up at home and that's okay. You'll just need to position your laptop or desktop in front of the window or at an angle. This will instantly illuminate your face and brighten your aura. If your room doesn't have any windows, you may use a table lamp and place it behind your laptop or desktop. A task lamp with an adjustable arm and a rotating head is advisable. Before starting the call, look at yourself and how you like in front of the camera at different light angles. Move it up and down, left and right. You could play with shadows as long as it still looks natural and professional.
4.Sit or stand up properly.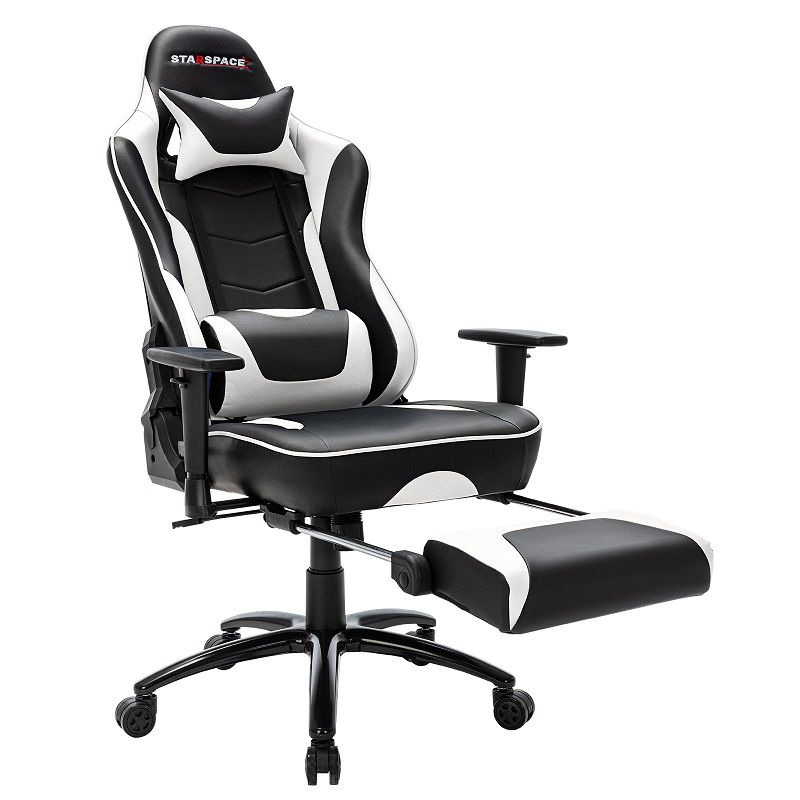 Proper posture shows confidence and discipline. If you slouch or lean too much on your chair during a video call, it may come off as laziness. The Massage Gaming Chair from Flexispot is perfect to make sure you'll sit upright on each one of your video calls. It can bear 280 pounds of weight and has an adjustable reclining back that can be adjusted from 90°~170°. Set it at a straight angle so you wouldn't lean back too far and look like you're sleepy during the meeting.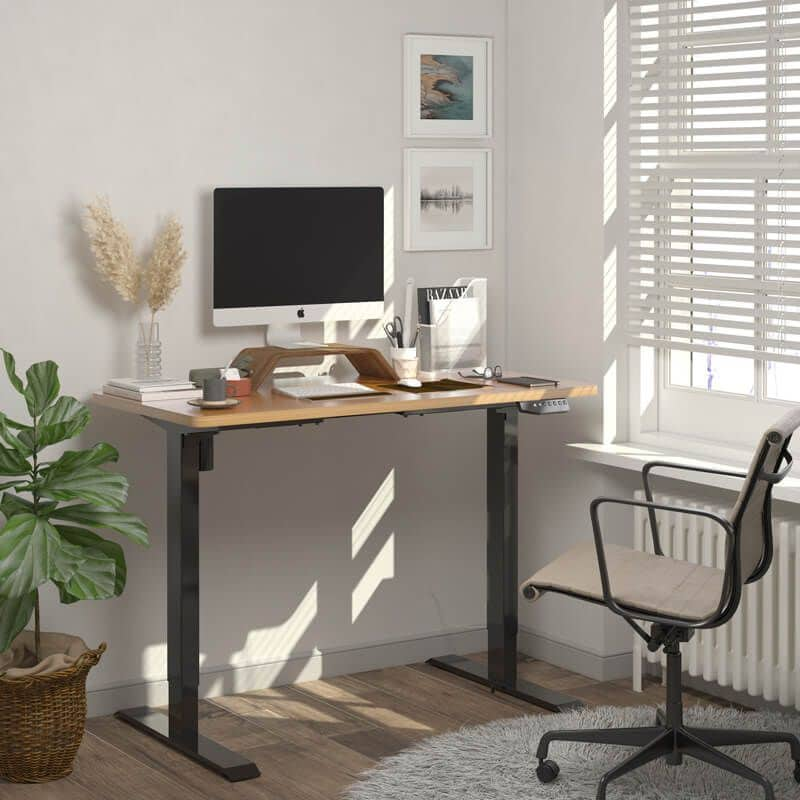 A standing desk can also help improve your posture. The EN1-42"W Electric Height Adjustable Standing Desk can carry up to 154 pounds or 70 kilograms of weight. It's stable even at the highest setting. It's also easy to adjust the height of the table anywhere between 27.9''-47.6.'' It also comes with an advanced all-in-one keypad, inverted legs, and a smooth up and down lifting system.

5. Make sure you have a stable internet connection.
For a better connection, use an Ethernet cable to attach your laptop or desktop to a modem or router. Relying on a wireless internet connection is not stable and would probably freeze your frame at times when you're speaking or pause inconveniently at an unflattering angle or facial expression.

6. Use headphones.
Audio is one-half of your video call performance. You don't want people on the call hearing themselves if you're on speaker or using your laptop's built-in microphone. You also want them to hear you clearly so there won't be any miscommunication among all parties present in the meeting.
Once distractions are out of the way, it'll be easy to focus on the important part of delivering your job in the call. Make sure to come prepared and have a pen and your notes ready. Get a good night's sleep especially if it's an early meeting so you would stay alert. Ask questions to your colleagues and give your 110%. Lastly, take a deep breath. You got this!