More than two days to go and it's already 2023!
What was your 2022 like? These last few days can be the best time to reflect on your highs and lows this year. Why? You have loads of time—you might be on a break or there aren't that many tasks to do for work. And the thought that the year is ending can put you in the right mindset to review what you've done for the past 12 months.
Time flies by so fast, doesn't it? We were just celebrating Christmas a year ago and now we're off to welcome 2023. You may have lost people, things and opportunities this year but you also gained a lot of lessons that you will forever bring with you as you continue to navigate through life.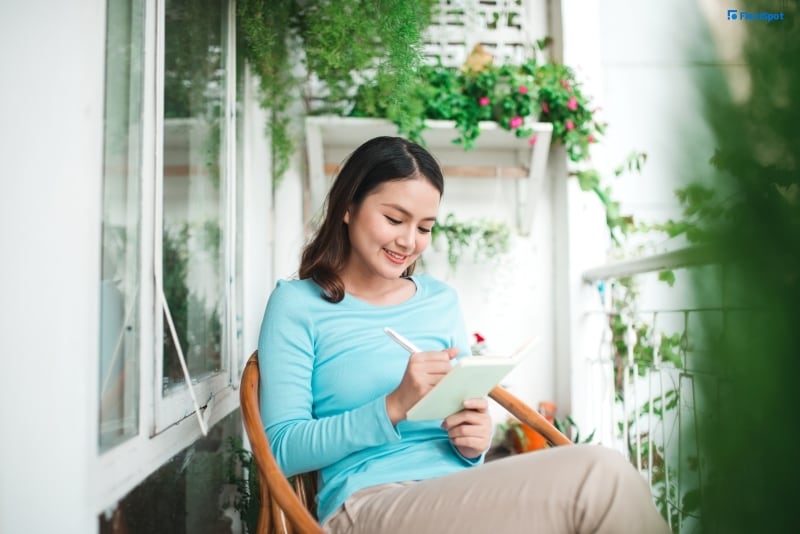 Do yourself a favor instead of watching another Netflix show or binge-watching movies for today. Get your journal, pull up a chair, sit down, close your eyes and think about your intentions for this journaling session. It'll be wonderful if you can meditate for at least three to five minutes before you dive into your journal and reminisce about your 2022.
After meditating, promise yourself that you'll be open and honest about what you're going to write. You're the only person who's going to see it anyway so don't mind about grammar, reading comprehension, etc. The only thing you have to focus on is really talking to yourself, trying to eliminate any outside noise, and pouring out all your thoughts and emotions into the pages.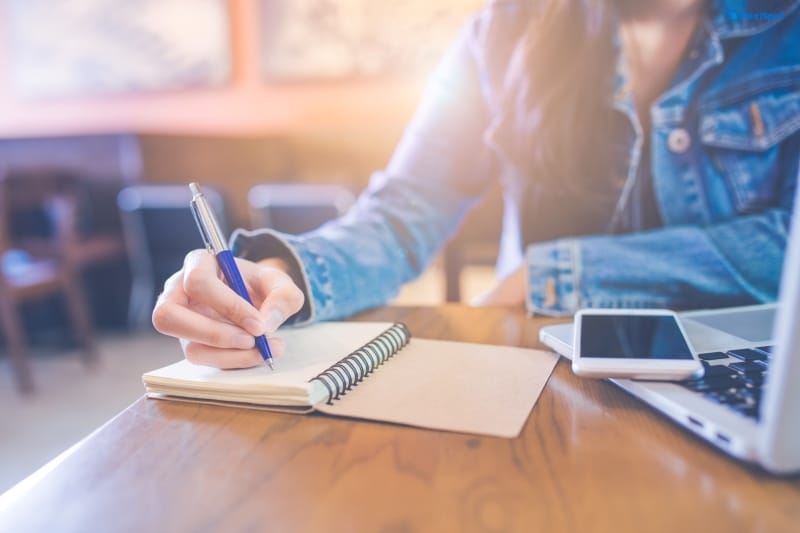 You can have these following questions as a guide while you're reviewing 2022:
What are you feeling right now?
What was your situation in all aspects—mentally, emotionally, spiritually, financially, physically—on the same day last year?
How is your disposition last year different from now?
Name six moments that you were the happiest this year. What did you learn from them?
Name six moments that you felt down this year. What did you learn from them?
What are your biggest achievements this year?
What New Year Resolutions were you able to keep?
Who are you most grateful for this year?
How will you describe yourself now?
What do you wish to continue next year?
What are your biggest regrets this year and how do you plan to address them next year?
What's your biggest takeaway from 2022?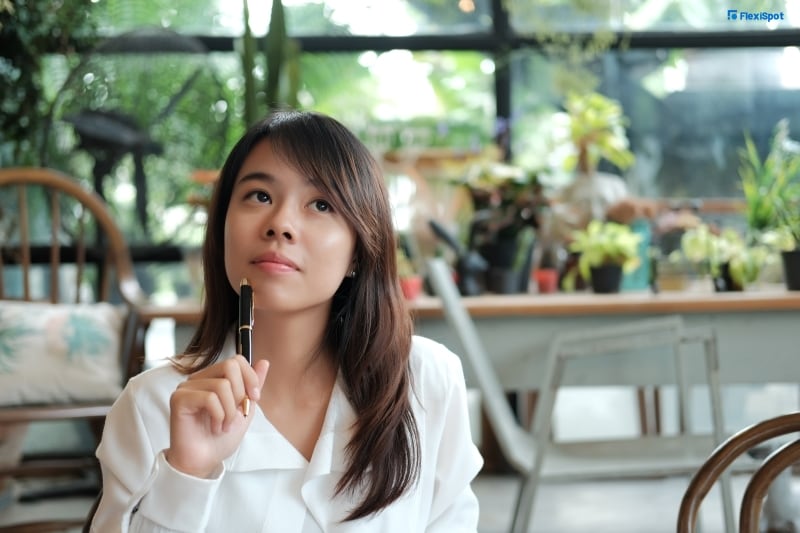 Or you can ask yourself more specific questions that will probably be easier to answer such as:
What hobbies spark joy in you?
Where did you go this year?
How much money is in your savings account?
What books did you read this year?
What series did you watch this year that resonated with you?
Who are the people in your life right now that you'll be willing to die for?
There are obviously many other questions that can guide you through your annual reflection. Again, what matters the most is honesty. It's so easy to say that but we put up so many walls or there are so many truths that are hard for us to swallow. But as they say, no pain, no gain. Once you become honest with yourself, you'll be able to live more fully.
Here are some workspace essentials that can help you get through your reflection time:
A desk with unrivaled stability and a reliable weight capacity is what you'd desire, and E7 can provide that. The BIFMA certification of the desk increases the product's stability. A scientific design reduces the column gap to 0.05 mm, ensuring a smooth lifting procedure. Its leg columns are thicker than usual. It can easily hold the weight of two people and can support a weight of 355 pounds.
Solid carbon steel that complies with specifications for automotive materials is used to build the foundation. Even if your items aren't spread out evenly on the desk, you can be sure that this will always be sturdy.
Additionally, the E7 passed 20k motion tests at the FlexiSpot lab, demonstrating that it is durable, so you can be sure of its longevity.
Thanks to the use of laser welding to create its frame, you would admire its sleek design. Its leg construction is extremely beautiful and without holes. The color will stay consistent for many years to come thanks to the anti-wear coating and temperature resistance.
It can be adjusted from 22.8" to 48.4", so people from 4'2" to 6'4" tall can use it comfortably.
It includes an integrated cable management system that neatly conceals itself beneath the tabletop and organizes and enhances your workspace. The E7 also includes a quality keypad with four configurable height settings, USB charging ports, and a child-lock button.
The Soutien Ergonomic Office Chair promises to give you the greatest seating experience at your job because of its 3D lumbar support system, 135° lounge tilt, and 4D adjustable armrests. After wearing this for a few days, you'll have a new perspective on office seats.
Its backrest is beautifully curved and ergonomically constructed to accommodate the neck and spine for the finest headrest and lumbar support. It features three height adjustment options and a modest rebound system.
The flexible armrests are four-dimensionally adjustable and easily adapt to your arms and elbows for maximum comfort.
It is made from imported Italian chenille, K+R temperature-sensitive fiber, and premium fleece mesh, which offers the most ventilation and protects the most delicate clothing and textiles.
This standing desk converter comes with a removable keyboard tray and is great for laptops. The tray can be easily attached in one step, so it's easy for you to decide whether you want to use the desk riser with or without the keyboard tray. The desk is also designed with a 18.5'' wide U-shaped desktop cutout over the keyboard tray that will enable easy use of a 17'' laptop.
It has a straight up-down operation so that you don't have to worry of it taking up space or toppling forward. You may raise and lower the desk vertically that could save you valuable space and also provide stabilization. You may change the height with just one arm and stabilize it at any point from 4.7"-19.7". It can accommodate tall users, including people that are 6'5" in height. This also comes with a specially braced X-Lift structure that prevents drop and crash from position even under full load—in this case, the weight capacity of the product is 33 pounds.
Lastly, the base frame and keyboard tray have protective rubber pads to ensure safety, provide you comfort, and give protection.