How has work been lately?
To do our best at work, we must be evaluating our performance from time to time. It's not enough to be complacent just because we are already hired or we've been working for the same company for quite a while already. For us to be happy at work, we should also be concerned with the company that we are working for. It gives us a clearer purpose on why we do what we do. It also gives us direction on what we will be doing next, whether it's for the same company or somewhere else that will allow us to grow and spread our wings.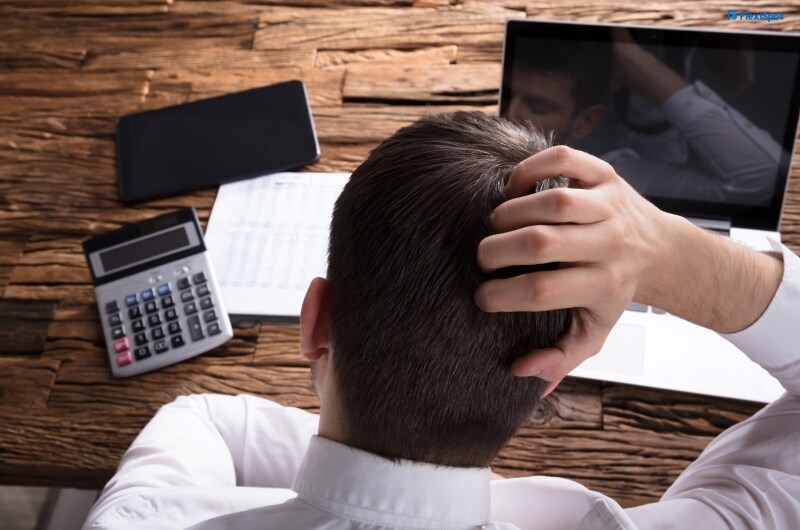 So have you checked on yourself and how you've been feeling about work lately? Here are some questions that you may ask yourself in an honest evaluation of whether or not you are performing your best at work and if it still serves you right, given your goals in your career and life.
Do you feel excited to start work every day?
If not, do you still find a reason to motivate you to finish your tasks?
Are you able to complete your assignments on time?
Are you able to update your superiors or bosses with the status of your work tasks?
What fulfillment do you get from work?
What are you able to do outside of work that your job allows you to do? For example, are you able to pay for your hobbies because of the stability and flexibility that your work provides?
What is expected of you from work? Are you able to fulfill these duties?
Are you becoming a nuisance to your colleagues, meaning have they been approaching you about your work ethic?
Are you always praised for a job well done? What does it feel when you make your colleagues happy about your work performance?
How do you see yourself growing in your job for the next 12 months?
Does your current job allow you to enhance your skills and improve for your long-term goal?
Are you satisfied with your work performance?
What areas can you improve on?
How are you improving your work ethic every day?
Does your work spark joy in you?
What is your reason for staying?
If you notice repetitive answers in your questions, then determine what the tone of your responses is. Are they mostly positive or negative? Regardless, you have to make a firm decision on what your next move will be. This will only be beneficial to you and the company that you are working for.
You can of course improve your work performance when armed with the right tools. We've listed down ergonomic products below that can boost your productivity and improve your efficiency at work:
Standing desks protects you from the dangers of prolonged sitting, being able to conveniently shift from a sitting to a standing position at regular times of the day.
This particular FlexiSpot standing desk is guaranteed to be extremely stable and reliable with its weight capacity reaching up to 355 pounds. BIFMA-certified, the desk is guaranteed to be stable and sturdy at any point. Moreover, you'll get a 15-year warranty upon purchase.
Its leg columns are thicker than the usual while the column gap is scientifically designed to be 0.05 mm which ensures a smooth lifting operation. The base structure is made of solid carbon steel, reaching an automotive-material grade. All these contribute to its durability, the desk was made to last after passing 20k motion tests in the FlexiSpot lab.
Users love its sleek appearance which can be attributed to the laser-welding technique used for its frame. It features a holeless leg design that is aesthetically pleasing. It is temperature-resistant and has an anti-wear coating which makes sure the color is consistent for many years to come.
Its adjustable height range is from 22.8" to 48.4", providing a user-friendly experience for people standing between 4'2" to 6'4".
It comes with an embedded cable tray that is conveniently hidden under the desktop, which makes your workspace organized and visually pleasing. It makes use of a premium keypad with USB charging ports, four programmable height presets, and a child-lock button.
This desk is not only eco-friendly with its use of a bamboo desktop, but it also looks very elegant, using lateral compression technology to retain a natural bamboo finish. It is free of moisture, insects, and scratches because the bamboo is coated with a water-resistant 2H lacquer. The standard height range of a Kana Bamboo Standing Desk is from 28" all the way up to 47.6" so it can cater to varying heights of people. Moreover, it features two keypad options: one that is basic with simple up and down buttons and one that is an advanced all-in-one keypad with three programmable presets.
You don't want physical discomfort to be disrupting your working time. You are able to work without any distractions as well as being ensured that your body's posture and frame are protected. This ergonomic office chair features a 3D lumbar support system, 135-degree lounge tilt, and 4D adjustable armrests. The elegantly curved backrest will conform to the neck and spine that will provide the maximum headrest and lumbar support. The armrests are adjustable in four dimensions that contour effortlessly to the arms and elbows. It is made of Italian-imported chenille and K+R temperature-sensitive fiber that provides maximum ventilation and is the most delicate of fabrics. It also features the best-in-industry Samhongsa Class 4 Gas Lift which guarantees that this chair will be able to handle whatever you throw at it.
This FlexiSpot desk bike will allow you to stay fit and at the same time, be more alert at work. This product can help anyone squeeze a workout at any time of the day or of the week. It has comfortable pedals that hardly make any noise during pedaling, meaning it can be used comfortably even while in meetings and having other people in the house. The bike features a calorie tracker to monitor progress and customizable cardio with adjustable resistance levels. The height of the seat can be adjusted according to one's desire and the removable keyboard tray may be used as a desktop. It's compact and reliable which FlexiSpot customers love.