How do you give back to your parents?
In this day and age, it has become a running question if kids today have the obligation to "pay it forward" to their parents. After all, parents chose themselves to have kids so it is their responsibility to give the kids what they need in this world.
But if you are a kid and you saw how hard your parents worked just to give you what you need and want, wouldn't you on your own want to make them happy? For instance, you saw how your mom said no to every social engagement just so she can be with you and your siblings more after work. You saw how dad would work up to late hours so that you could study in a good school and live in a peaceful neighborhood. You saw how much they wanted you to have a fun childhood growing up, always thinking of fun activities that will enrich your mind. They always want you to eat right and healthy so they'd serve fruits and vegetables, but also indulge you with junk food from time to time. Even though they are already tired from work, they'd still smile and strike up a conversation with you, and even play with you despite their body feeling frail. You saw that they would drop everything they're busy with whenever you're sick. They're dead worried when you're not at home but they let you be independent, run wild and free, and learn about the world.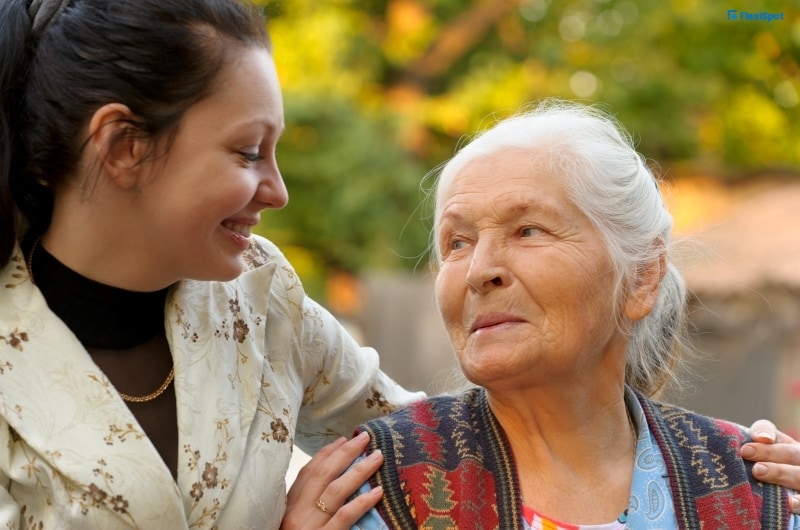 Even if you aren't indebted to your parents as this modern society says, wouldn't their happiness be their happiness, and wouldn't you want to be the source of that happiness?
Every year, there's a calendar event for us to celebrate our moms and dads a little extra more than the ordinary days. Some consider it as days for capitalism to make you consume more but even if that may be true, Mother's Day and Father's Day still hold a lot of significance in the lives of our parents for feeling extra special and loved even for just once a day.
Mother's Day in Canada is rather different than other countries but regardless, the country was one in celebrating mothers all around the world last May 8. This year, Father's Day will be falling on June 19. Have you thought of a way to make your dad feel special in less than two weeks from now? There are tons of things you can do such as personalizing a gift but let's face it, fathers aren't the most sentimental bunch. If asked, they would probably opt for a more practical gift. So why not consider giving them something that can help them in their place of work? Ergonomic furniture can help your dad stay more alert and focused at work, protect him from developing a chronic health issue out of prolonged sitting, allow him to move more in an otherwise sedentary job, and also reward him with a luxurious and comfortable working experience. He'll be raving about your gift for life.
We listed down ergonomic gifts you can give to your dad this Father's Day. (Mom would surely borrow from Dad too!)
Your dad would love to have a standing desk in his workspace. It would allow him to conveniently shift from a sitting to a standing position at any point of the day. This particular standing desk from FlexiSpot has five desktop color options: bamboo, mahogany, maple, black, and white. The height range is 28" to 47.6" while the desk frame comes in white, grey, and black. You may add a dual or single monitor mount that could be clamped on the desktop. Like the other desk mentioned above, you may also add caster wheels to this unit upon purchase.
The lifting speed is one inch per second while producing a sound no louder than 50 decibels. The weight capacity is 154 pounds or 70 kilograms. It also has inverted legs. This desk comes with a height programmable control panel with four memory buttons to save your sitting and standing height preferences.
Another standing desk option is this Comhar desk with a wooden top. This standing desk boasts a smooth and easy transition from 28.3" to 47.6" It takes up minimal floor space which will be perfect for those with small homes or limited space for a work area. Even then, it still features a spacious desktop measuring 48" x 24". The legs are made of powder-coated steel tubing that is scratch and stain-resistant.
This desk can easily fit a laptop, keyboard, mouse, paperwork, desk accessories, and two monitors. The control panel allows you to program four-height memory presets and also comes with USB ports. It has an anti-collision function that ensures your objects or devices are protected while the desktop is in motion.
This desk companion can help your dad (and even your mom, if they both work from home) still squeeze in a workout even though they are busy working. There will be days that he will feel sluggish at work, especially in the afternoons when the day has dragged out for too long. He would really be thankful for a chair that can boost their energy at any time and also check off their workout requirement for the day. This FlexiSpot product has comfortable pedals that hardly make any noise during pedaling, meaning it can be used comfortably even while in meetings and having the other partner around the room. The bike features a calorie tracker to monitor your progress and a customizable cardio with adjustable resistance levels. The height of the seat can be adjusted according to one's desire and the removable keyboard tray may be used as a desktop. It's compact and reliable which FlexiSpot customers love. It will be easier as well to remain consistent with exercise because using this desk bike during work doesn't feel like a strenuous workout at all.