Writing is a skill that needs to be developed over time and with practice. Having a clear pattern in place may be helpful for even the most seasoned writers. You may improve your concentration, productivity, and creativity by having a solid writing regimen.
What is a writing routine?
Simply said, a writing routine is a set of habits you engage in on a regular basis when you write. This could entail things like scheduling certain writing hours, locating a peaceful workspace, and making use of the appropriate tools and resources.
Why is a writing routine important?
A writing schedule is helpful for a variety of reasons. Initially, it could aid in maintaining focus. You are less likely to become sidetracked by other activities when you have a defined time and location to write. Another benefit of having a writing regimen is increased productivity. You are more likely to sit down and complete the task at hand if you have a plan for what and when you will write it. Thirdly, being more creative may be enhanced by a writing regimen. You're more likely to generate fresh ideas and inspiration if you set up a regular time to write.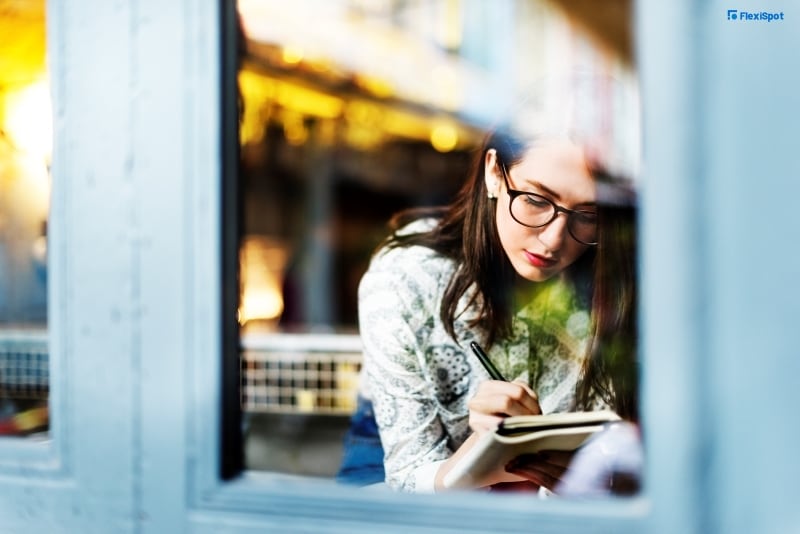 How to create a writing routine
Creating a writing routine is easy. Just follow these steps:
Set aside specific times to write. The best times to do this are early in the morning, after work, or during your lunch break.
Find a quiet place to work. This may be a library, a coffee shop, or your home office.
Pick the appropriate tools and resources. This could consist of a laptop, a notepad, and a reliable pen.
Make writing a priority. Set aside time each day for writing, block it on your calendar, and stick to it.
Be flexible. If your routine is not helping you, don't be scared to modify it.
Here are some additional tips for creating a successful writing routine:
Set realistic goals. Don't try to write for hours on end every day. Start with a small goal, like writing for 30 minutes a day, and gradually increase your time as you get more comfortable.
Take breaks. Don't try to write for hours without taking a break. Get up and move around every 20-30 minutes to avoid getting stiff.
Reward yourself. When you reach a writing goal, reward yourself with something you enjoy. This will help you stay motivated.
Don't be afraid to experiment. There's no one right way to write. Try different things and see what works best for you.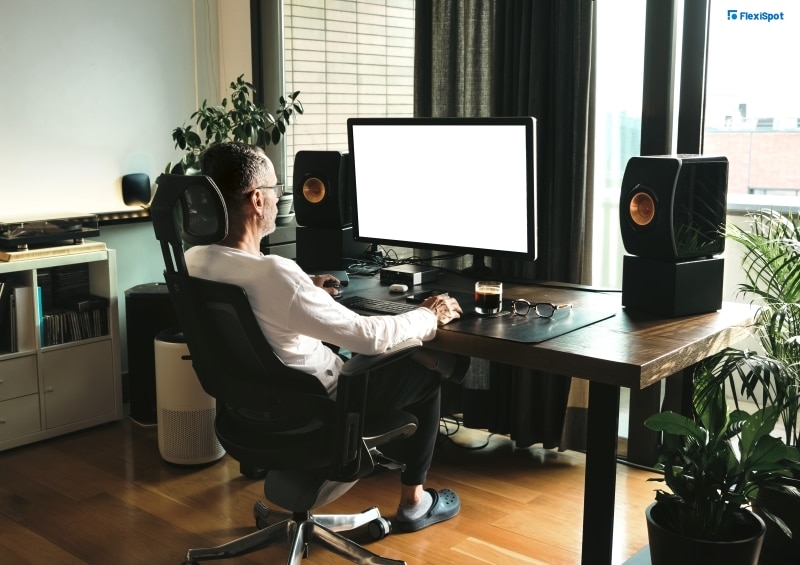 The importance of ergonomic furniture
Furniture that is comfy and provides support is known as ergonomic furniture. This is essential to writers because it might shield them from discomfort and harm. It's necessary to have a chair that supports your back and neck while working at a desk for extended periods of time. In order to avoid slouching over your computer, you need also have a desk that is the proper height for you.
Tips for choosing ergonomic furniture
When choosing ergonomic furniture, there are a few things to keep in mind:
The height of the chair and desk should be adjustable so that you can find a comfortable position.
The chair should have a supportive back and armrests.
The desk should have a large enough surface area to accommodate your computer and other work materials.
The chair and desk should be made of materials that are comfortable to sit in and work on.
Are you ready to upgrade your workspace game? We firmly believe that everyone should be able to take advantage of the advantages of a high-end dual-motor standing desk, and the FlexiSpot Pro Standing Desk E5 is on a mission to make that happen.
The use of sophisticated motor technology, which results in a smoother and more user-friendly experience, is what distinguishes this desk from others. With a degree of stability and dependability that can support up to 220 pounds of weight, the dual-motor lifting system and double crossbeam construction are yours to use. All those office equipment and coffee cups are a lot!
But wait, there's more! The advanced keypad panel is like having a personal assistant at your fingertips. You get three height presets, a sit-stand reminder that lets you set a countdown from 0 to 99 minutes, and anti-collision technology that makes sure you and your desk don't collide. Safety first, right?
And let's not forget about the height range of 24.4 to 50 inches. That means no matter if you're a towering giant or a petite powerhouse, this desk has got your back.
Are you tired of chairs that barely last a year before breaking down? Well, say hello to the ultimate survivor: the chair that's built to last! With its sturdy steel pegboard design, this chair can handle all the wear and tear that comes with daily use. We're talking years of use here!
But wait, it gets even better! This chair is all about making you feel like a boss. The lifting armrest feature lets you adjust the armrests to your perfect position, so you can work comfortably for hours. And let's not forget about the adjustable lifting headrest with a hanger at the back - talk about a thoughtful touch!
Need to take a break and lean back for a minute? No problem! This chair's got your back with its 2-position tilt locking mechanism. You can lean back and relax without worrying about tipping over. It's like having your own personal relaxation station right at your desk.
This chair is all about prioritizing your comfort and convenience. It's the perfect addition to any workspace, whether you're working from home or at the office. So say goodbye to uncomfortable chairs that fall apart after a few months, and say hello to the chair that's built to last and make you feel like a total boss!
Conclusion
Any writer needs a writing regimen as a useful tool. You may establish a schedule that works for you and makes it easier for you to be more productive and creative by using the advice in this article. Don't overlook the significance of ergonomic furniture either!
Most importantly, have fun! Writing should be enjoyable, so don't take it too seriously. Just relax, let your creativity flow, and see what happens.