Because of how long January panned out, you might have not noticed that we already entered the Month of Love.
We celebrate love in all its forms, platonic or romantic, a little extra this month. We make sure our loved ones—parents, significant others, other family members, relatives, friends, colleagues, fur babies, etc—all feel the best cuddles this February.
We plan out dates, prepare our gifts, and make sure we fill in our loved ones' memory banks with happy moments. It need not be grand. It can be the simplest gesture but still, in the company of the people we love and cherish the most, we become the happiest.
But all of these won't be possible if we do not have the time.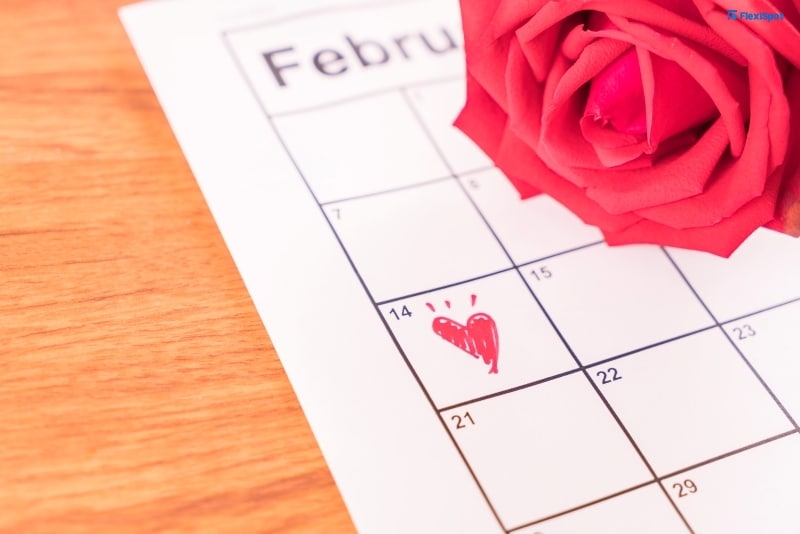 If you are working extra hard at the office or taking on side hustles apart from your full-time commitment, then you might not have the time at all to go on a date with your partner or bake cookies for your mom. You might not have the time to sip wine with your besties or to take your dogs on a scenic walk. You might not have the time to go gift shopping for your single friends or jet off to a romantic destination. You might not have the time to take your kids out on an adventure or have the time to give yourself some self-love and care.
Time cannot be bought but it sure can be managed. If you have the right tools in your arsenal, you can become more efficient and productive.
Ergonomic furniture is a worthy work investment because it can help awaken your senses, and make you more alert and focused which speeds up your work processes while also ensuring that your outputs are of quality.
Here are ergonomic pieces that you might want to check out:
This ergonomic chair from FlexiSpot proudly features a 3D lumbar support system, 135-degree lounge tilt, and 4D adjustable armrests.
It has three height adjustment levels with a system that gently rebounds. The elegantly curved backrest will conform to the neck and spine which will provide the maximum headrest and lumbar support. The armrests are adjustable in four dimensions that contour effortlessly to the arms and elbows. It is made of Italian-imported chenille and K+R temperature-sensitive fiber that will provide maximum ventilation and the most delicate of fabrics. It also features the best-in-industry Samhongsa Class 4 Gas Lift which guarantees that this chair will be able to handle whatever you throw at it.
BIFMA-certified, this product is extremely stable and has a reliable weight capacity of 355 pounds. Its leg columns are thicker than usual while the column gap is scientifically designed to be 0.05 mm, ensuring a smooth lifting operation. The base structure is made of solid carbon steel, reaching an automotive-material grade. It is guaranteed durable, passing 20k motion tests. And plus, you are entitled to a 15-year warranty upon purchase.
Customers also love its sleek appearance with a laser-welding technique used for its frame. It features an aesthetically pleasing holeless leg design and uses a Nordson Enviro Coat powder spraying system that's sustainable and eco-friendly. It is temperature-resistant and has an anti-wear coating which makes sure the color stays consistent for a long period of time.
Its adjustable height range is from 22.8" to 48.4", providing a user-friendly experience for people that stand 4'2" to 6'4".
It comes with an embedded cable tray that is conveniently hidden under the desktop. It makes use of a premium keypad with USB charging port, two programmable height presets, and a sit-stand reminder.
Instantly upgrade your workstation with a desk converter. This particular product has a spacious 31.5" wide work surface that can easily fit two 24" monitors and a 28.4" wide quick-release keyboard tray. It makes use of high-powered gas springs that makes adjusting the height of the product smooth and stable. It is specially engineered with a bracing system that can respond immediately to rapid falls even if the desk is at full capacity. For extra safety, the desktop comes with rubber crash-prevention pads and the legs have protective rubber feet. You can easily install a monitor mount, thanks to the product's integrated monitor mounting grommet.
You would really be thankful for a chair that can boost your energy at any time and also check off your workout requirement for the day. This FlexiSpot product has comfortable pedals that hardly make any noise during pedaling, meaning it can be used comfortably even while in meetings and having the other partner around the room. The bike features a calorie tracker to monitor your progress and a customizable cardio with adjustable resistance levels. The height of the seat can be adjusted according to your desire and the removable keyboard tray may be used as a desktop. It's compact and reliable which FlexiSpot customers love. It will be easier as well to remain consistent with exercise because using this desk bike during work doesn't feel like a strenuous workout at all.
Final Word
As a gentle reminder, do not expect anything in return from your loved ones this month. We celebrate love differently and you should love and give unconditionally.
With that said, one of the best things that you can give to anyone is time. Your presence, your support, your eagerness to plan dates and make them happen—all of these entail time and the right loved one will take notice and appreciate you for it.
Make sure to work more efficiently so that you can give yourself fully to these loving moments with family, friends, pets, and your significant other. You can fully enjoy your memories with them as well if you are not thinking of any work or rushing a get-together just because you still have to work to get home. Save yourself the stress by investing in the right tools such as ergonomic furniture that will give you convenience, comfort, good health, and innovation.