Today is a day of celebration in the Beyhive! In the ever-evolving realm of music and entertainment, there exists an unstoppable force known as Beyoncé. With her captivating performances, groundbreaking artistry, and an astounding list of accolades, Queen Bey has become an icon of inspiration.
As the resplendent Beyoncé continues her reign, conquering both stages and award shows, it's the perfect time to explore her sensational songs and infuse them into our Tuesday work routines. Tuesdays, often overshadowed by the notorious Monday blues, are the unsung heroes of the workweek. Just as Beyoncé's Renaissance Tour captivated audiences worldwide, we too can embark on a transformative journey with her music. We have the perfect remedy to transform your humdrum Tuesday routine into a magnificent affair!
Enter the Queen herself, Beyoncé, whose electrifying songs possess the power to uplift your spirits, ignite your motivation, and keep you grooving throughout the day So, slip on your crown, grab your coffee, and let's sing into a world where productivity meets enchantment, all to the electrifying beats of Queen Bey herself!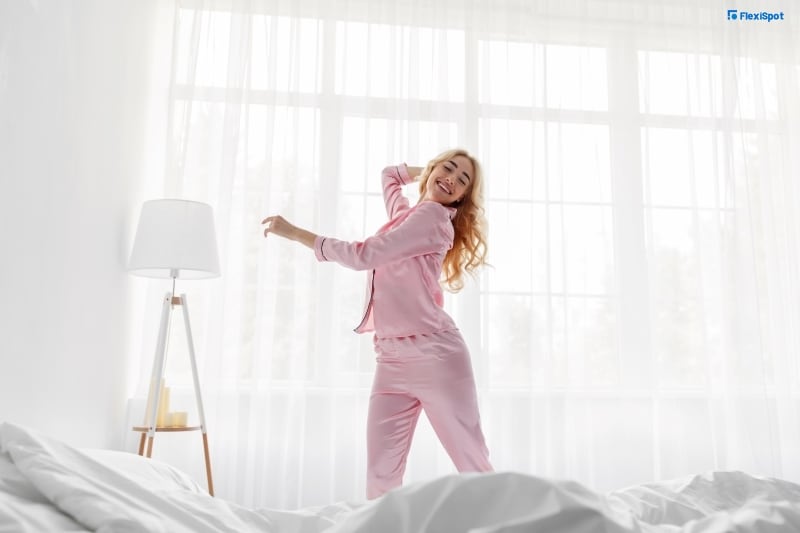 Morning Boost: "Flawless" to Kickstart the Day!
As the sun rises and you prepare to conquer the workweek, there's no better anthem to awaken your inner superstar than "Flawless." In this empowering hit, Beyoncé encourages you to embrace your true self and celebrate your individuality. Let her iconic line, "I woke up like this," inspire you to start your Tuesday morning with unapologetic confidence. As you sip your coffee and prepare for the day ahead, channel your inner Queen Bey, affirming that you are fierce, flawless, and ready to slay your professional endeavors.
"Formation" - Channeling Power and Confidence
In the spirit of Beyoncé's recent BET Award wins, let's kick off our Tuesday routine with the fierce anthem, "Formation." Just as Beyoncé confidently dominates the stage, you too can conquer your workday with unwavering power and unapologetic confidence. Embrace your unique identity, celebrate your achievements, and let this energizing track ignite your spirit, setting the tone for a day of triumph!
"Freedom" - Embracing Authenticity and Overcoming Challenges
Beyoncé's Renaissance Tour showcased her mastery in delivering soul-stirring performances, none more captivating than her rendition of "Freedom." This song reminds us that the path to success often requires breaking free from constraints and embracing our true selves. So, when faced with challenges at work, let the empowering lyrics of "Freedom" propel you forward, reminding you that your authentic voice and unwavering determination will lead to victory.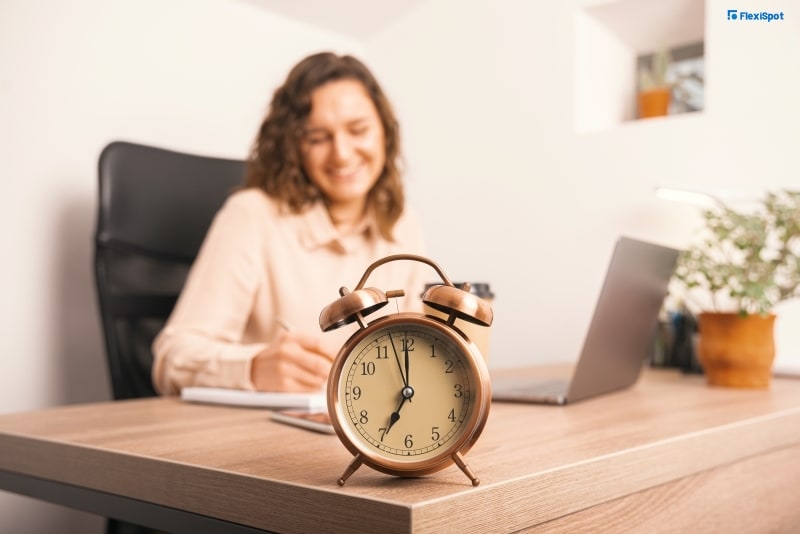 "Countdown" - Beating the Clock with Efficiency
Time is of the essence, especially on Tuesdays when deadlines loom and tasks pile up. Enter "Countdown," an upbeat and playful track that serves as a sonic reminder to maximize efficiency. Just as Beyoncé masterfully syncopates her lyrics, it's time to fine-tune your time management skills. Allow the infectious rhythms to guide your workflow, transforming mundane tasks into a captivating dance where every beat counts!
"Run the World (Girls)" - Empowering Collaboration
As Beyoncé's Renaissance Tour highlighted her incredible stage presence, it also celebrated the power of unity. And what better way to embrace collaboration than with the anthem "Run the World (Girls)"? Let this empowering song inspire you to foster a supportive work environment, where everyone's unique talents shine and collective success reigns. Remember, it's not just about running the world; it's about uplifting and empowering each other along the way!
Reflection and Inspiration: Unwind with "Halo"
As the day transitions towards its conclusion, it's crucial to take a moment to reflect and find inspiration in the beauty of Beyoncé's artistry. Enter "Halo," a soul-stirring ballad that showcases her remarkable vocal range and emotional depth. Allow yourself to be enveloped in the ethereal melodies and profound lyrics, finding solace in the momentary respite. Reflect on the day's achievements, identify areas for growth, and set intentions for the remainder of the week, all while basking in the soothing embrace of this timeless masterpiece.
"Love on Top" - Cultivating Positivity and Celebration
Today, as Beyoncé basks in the glory of her BET Awards, let's infuse our Tuesday routine with the joyous vibrations of "Love on Top." This infectious track embodies love, happiness, and the exuberance of celebration. Use this uplifting song to cultivate a positive mindset, spreading contagious enthusiasm to your colleagues and turning even the most challenging tasks into moments of triumph. Dance, sing, and revel in the joy of your accomplishments!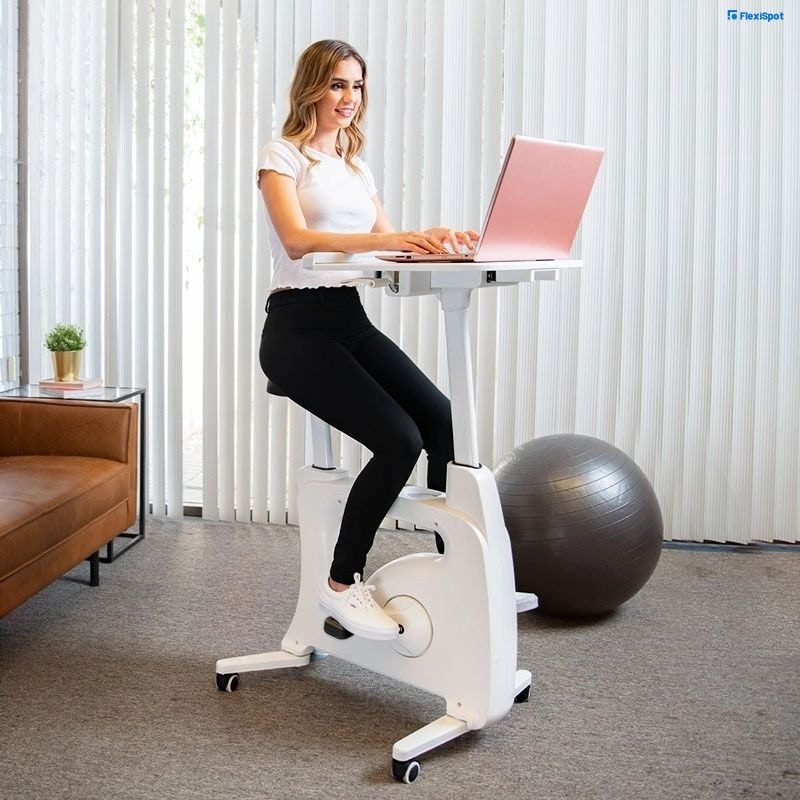 While you jam to the invigorating beats of Beyoncé's anthems, why not let your body join the dance party too? For those who prioritize productivity and comfort in their workspace, the importance of ergonomic furniture is crystal clear. So, why settle for a lackluster office chair when you can upgrade to the sensational V9 Home Office All-in-One Desk Bike/Bike Workstation from FlexiSpot?
Say farewell to pesky interruptions during important calls, as the V9 operates with the grace of a ninja. Not only that, it comes equipped with a clever calorie tracker to keep you in check and allows you to crank up the resistance levels when you're in the mood to kick your workout into high gear. Need to customize your setup? The seat height is at your command, and the detachable keyboard tray doubles as a handy desk. It's multitasking magic at its finest!
FlexiSpot's V9 has become a firm favorite among the ranks of office warriors, and it's not hard to understand why. Compact, reliable, and flawlessly blending work and exercise routines, this remarkable workstation is a true game-changer. Who needs a pricey gym membership when you can elevate your heart rate while conquering your to-do list? Trust us, the V9 holds the key to unlocking a whole new level of office fitness. So, wave goodbye to that monotonous office chair and embrace a healthier, happier version of yourself with the extraordinary V9.
Conclusion
In the wake of Beyoncé's Renaissance Tour and her recent BET Award wins, we stand witness to her unrivaled artistry and indomitable spirit. By incorporating her anthems into our Tuesday work routines, we tap into a wellspring of inspiration, power, and unapologetic confidence. From the commanding beats of "Formation" to the celebratory energy of "Love on Top," each song invites us to embrace our unique identities, overcome challenges, collaborate, and make every moment count. So, my fellow Beyhive members, let Queen Bey's music guide your Tuesday Renaissance, and let your workday be a testament to the brilliance that resides within you. Remember, with Beyoncé as our muse, every Tuesday holds the potential for greatness, and every routine can become a transformative journey!