As the new work paradigm occurs in most companies, some aspects of Canadian workplace culture will retain and survive in the unique work setting. So, let us understand first why such workplace culture will stay in the country despite the rapid change in the new work setting. 
The Canadian's Workplace Culture:
For many years, Canadians have honed and observed the workplace culture of appropriate interactions with co-workers. For instance, Canadian workers have gotten used to the significance of teamwork; each can extend assistance to one another, albeit their job descriptions do not include such tasks. It shows that in a Canadian workplace, lending a helping hand is what most people practice. Second, being casual in the workplace is another practice in the Canadian workplace. Unlike the other cultures, making direct eye contact, especially with high-ranking officers, is a sign of disrespect and impoliteness. In this country, it's a sign of friendliness (though it should still be with exceptions) and the willingness to help others in the time of need.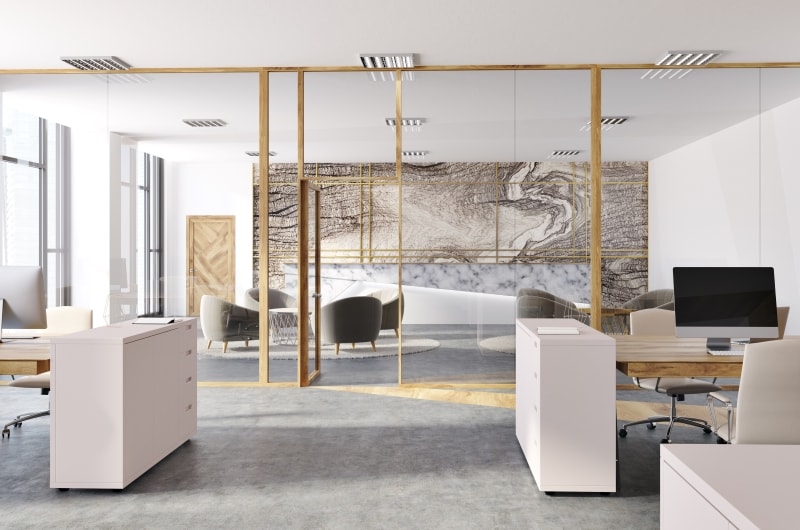 On the other hand, personal space is something most Canadians observe diligently. It's a pet peeve if you are too close or touchy. In that case, they would back away during a conversation because the unwritten rule is to sustain the two arms' length away from the person.
In that case, the new work paradigm (where most workers would work remotely) could be suitable for the employees because most of them would not need to report to the office and could enjoy working alone and without others accidentally invading personal spaces. 
Moreover, the new work setting would allow employees to decorate their workplaces ergonomically. What's more exciting about this idea is FlexiSpot to help you ergonomically put up the workplace that will help you imbibe positive energy as you start working in the WFH-setting. Yet, before we go on the details, let's first know why FlexiSpot is the brand choice for your new interior. 

Balancing Aesthetics and Ergonomics:
When we talk about FlexiSpot, we talk about the superb combination of what's pleasing in the eyes and giving the most protection to the spine. This brand does not fail office workers in terms of the ergonomic protection they deserve from standing desks, sit-stand desks, stand-up desks, and ergonomic chairs. And now that many offices switch to WFH-setting, FlexiSpot can help your workers use some elbow grease and work smart while protecting themselves from the effects of the RSI or repetitive strain injuries. 
Through the excellent designs and dimensions of the FlexiSpot standing desks and ergonomic chairs, you could help your employees ace the new work paradigm that can lead to greater heights for your company. 
So, let's start with the four ways to design the workplace at home ergonomically. 
The 4 Ways:
a. Minimize the Clutters on the Table Surface. 
At times, the small office materials that we think are important are cluttered that can distract you or harm you. So, what you need is to clear the table and put only the devices you would need. So, instead of putting out extra sticky notes, let your tablet or computer help you jot down notes. Hence there are office management tools such as Google Workspace that can help you manage some office tasks. 

What's good about it is, FlexiSpot standing desks like Kana Bamboo Standing Desk have models which have dual and single motor lifting systems, can help you organize the table nicely, and can give you easy lifting if you need to adjust the height of the desk. 
You can also ensure that this desk has a sturdy and durable bamboo desktop. Bamboo is a material that is not prone to flames. Hence you can ensure the utmost safety when you use this product. 
b. Vases and Frames at the Back; Devices in the Middle: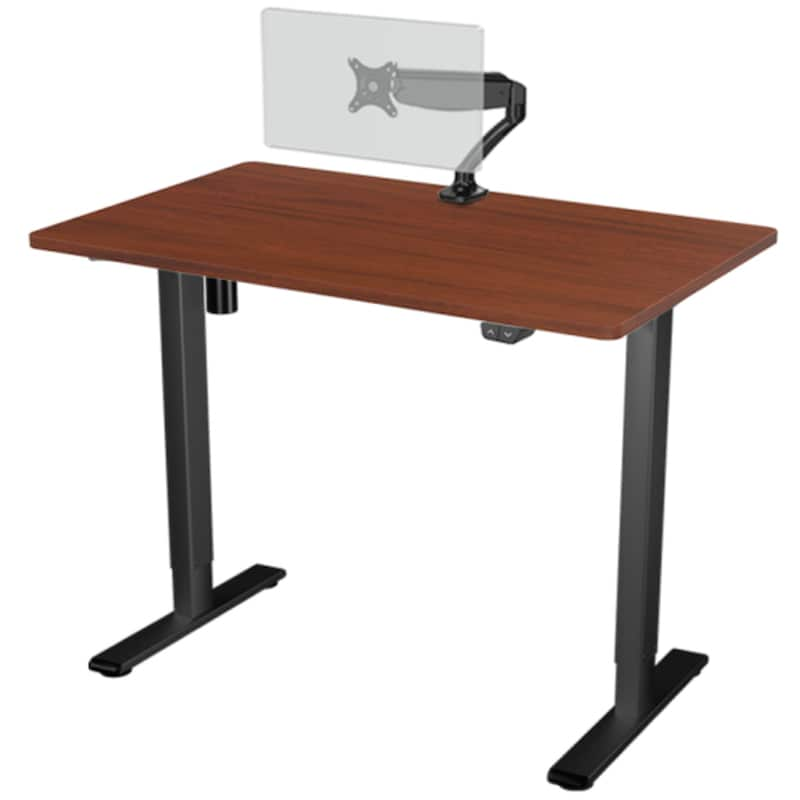 When you put your office devices on the table (no matter how wide is the surface of it, such as with EC1-42"W Electric Height Adjustable Standing Desk), you need to make sure that you can easily adjust your devices. Let's say a computer monitor with the Single Monitor Mount F7 should stay in the middle of the desk to maintain the balance of the table. Although you can ensure the sturdiness of the EC1 yet, you still need to put the devices in the middle to ensure that they would feel safe from getting hit or bumped. We all know that our children may get curious and playful at times, so with the FlexiSpot products, you can ensure that accidents will not damage the product. Plus, you can ensure that your desk will get an aesthetic design that is pleasing to the eyes. 
c. Pair Your Sit-Stand Desk With a Desk Bike: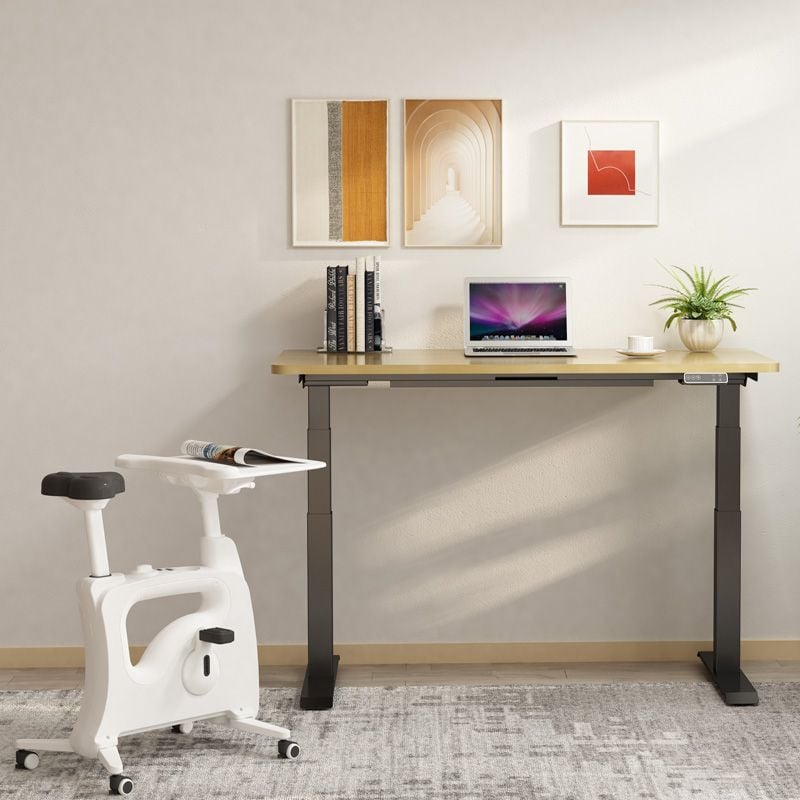 The V9 Pro Home Office Height Adjustable Cycle Desk Bike of FlexiSpot is a suitable product for that. You can pair it up with EN1-42"W Electric Height Adjustable Standing Desk or the Kana Bamboo Standing Desk. 
This desk bike can help you have busy work because you can cycle on its pedal as you work on the standing desk. It's also a piece of fitness equipment with a low noise level, so it would not distract anyone in your house during work. So, you may ensure that you can enjoy your time at home and lose some weight at the same time. 
d. You may Use an Ergo Chair to Complete a Cozy-Looking Office Area: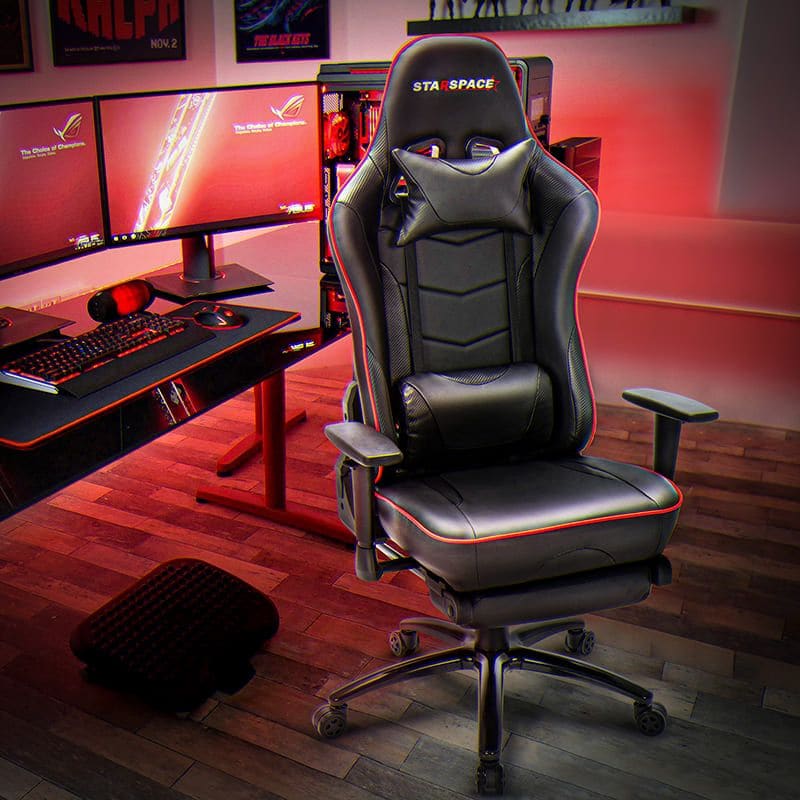 When you use the FlexiSpot Massage Gaming Chair, you allow yourself to have a cozy office area. It's because this ergonomic chair has features that can support your cervical spine, backbone, and lumbar. Indeed, this chair has a thickly padded backrest, seat cushion, and lumbar massage support. Hence, you may ensure a safe and comfortable workday. As a result, you may be more productive and stay focused on your daily work goals. 
Final Thoughts:
So, once you try these steps in making your home office cozy and ergonomically protected, you let yourself excel in the new work paradigm. Thus, with the help of FlexiSpot products, you can attain all your goals amidst this pandemic.