It's no doubt that Halloween has become one of the biggest holiday events of every year.
The spooky holiday can be traced back to pre-Christian times where the Celts celebrate the Celtic festival of Samhain every October 21. The Celts believed that on this day, the dead return to Earth and must be welcomed by the living through ceremonies such as lighting bonfires and offering sacrifices.
In the ninth century, the poor would go knocking on the doors of mansions with an offer to pray for the dead relatives of rich families in exchange for soul cakes. Later, the poor became children who would also go door to door to ask for gifts in the form of money, ale, or food. Young people in Ireland and Scotland would dress up in costumes, knock on doors and perform a "trick" (a song, poem, or a joke) in exchange for a "treat."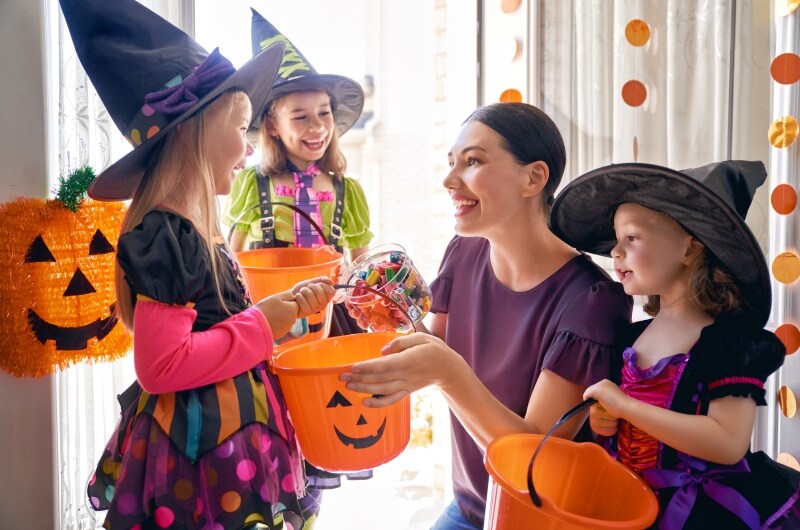 Irish and Scottish immigrants brought these customs and traditions to Canada in the 1800s. In fact, according to The Canadian Encyclopedia, it was in 1898 in Vancouver, British Columbia that the first costume dressing was recorded in North America. Trick or treat later followed in 1927 at Lethbridge, Alberta. In 2014, Halloween in Canada was an industry estimated to be worth $1 billion. Like in the United States, Halloween has become the second biggest commercial holiday in Canada.
Do you like dressing up in costumes, decorating your house, or participating in Halloween activities? It may still not be everyone's cup of tea but it won't hurt to at least try and join the fun, especially if your company calls for it.
From parties to contests, Halloween is celebrated by most companies to help forge a friendship, take a break from work, and create fun memories in the workplace. Employees are given the chance to exercise their creative juices and resourcefulness in coming out with the best Halloween costumes or even performing for the delight of everybody. But since remote work has kicked in, there have been fewer instances of in-person meet-ups with officemates. Even then, the digital era has made it possible for the Halloween festivities to continue. We've listed down some ideas below on how you could still celebrate Halloween with your co-workers even without leaving your home.

1. Organize a virtual Halloween party.
Who said you can't have a party on a video call? Pay attention to details and have a spooky background that everyone can use. Prepare spooky music when there's dead air and make sure to come ready with virtual activities and games that everyone could enjoy. Why not mount a scripted ghost sighting while at the Zoom call to terrify everyone out? You can also send in some treats to every employee so that you guys can enjoy the same food even though you're not together.
2. Host a Halloween costume runway.
Order everyone to prepare their best costumes and walk the virtual runway you would have prepared for a fun Halloween costume competition. Everyone will get to judge who wore the best costume, gave the most effort, and worked it on the runway. The person with the highest accumulated votes wins! This can also be a cross-department competition and can become a fun group activity to participate in.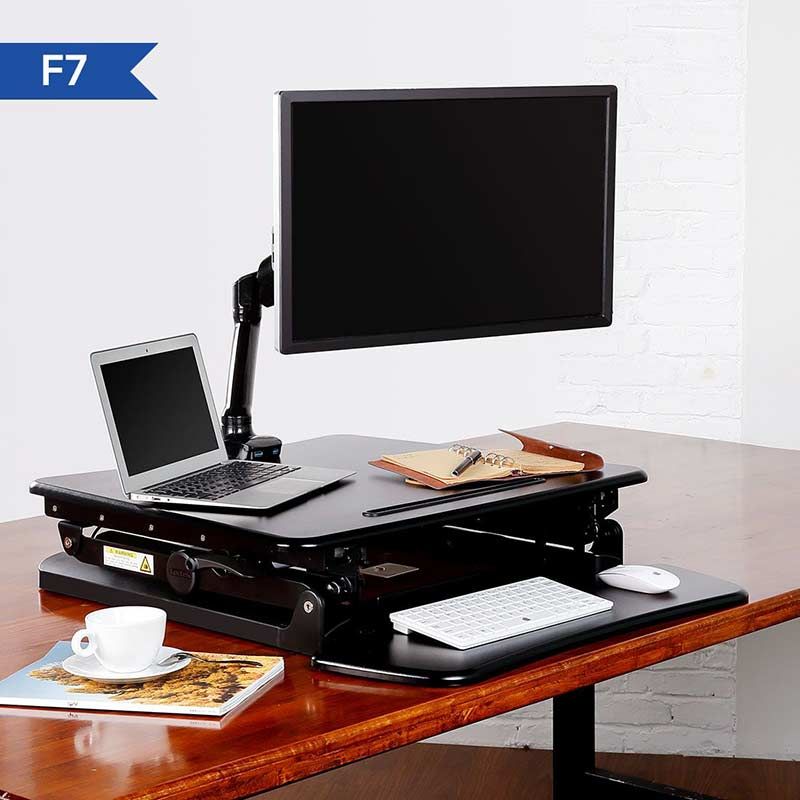 Joining the runway? Have your FlexiSpot Single Monitor Mount F7 ready to make sure you get a steady angle that would flaunt your costume the best. The arm is fully adjustable and you'd be able to rotate, extend, swivel, and tilt your monitor to get that perfect angle. The maximum height is 15.75 inches while the maximum extension is 20 inches. What's more, is that you can rotate the arm to a complete 360-degree turn. Get creative and win that Best in Costume award!

3. Have a virtual ghost hunt or a murder mystery game.
Write a ghost scenario or a murder case so that everyone can join in to solve the mystery of the missing ghost or the murdered widower. You may create characters for every employee in the house and that they must live up to it during the game. The grand winner will take home a prize as well as those with special awards.
4. Challenge the employees to a contest of the best-decorated home workstation for Halloween.
Have everyone decorate their workstation just in time for the holiday. This is a chance for employees to exercise their creativity again as well as resourcefulness to come up with the best Halloween display or the scariest home workstation. There are probably no rules except to have fun decorating!
5. Make a scary music and movie playlist.
For culture geeks, have a playlist ready to scare them out. Collaborate with your team or officemates to create the best movie and music playlist that will guarantee everyone would have a sleepless weekend.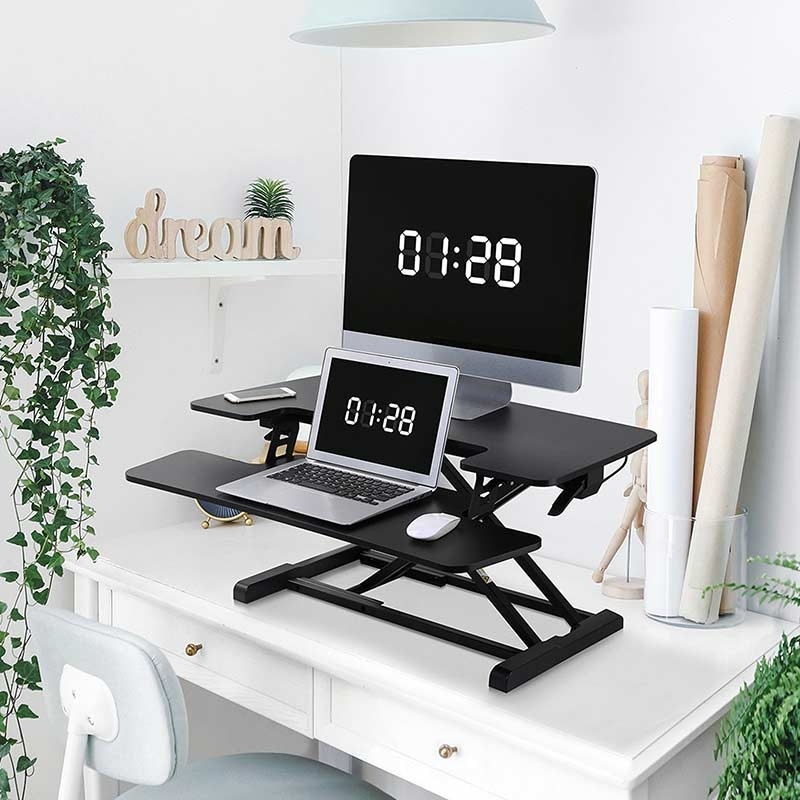 While at it, why not organize a movie night or a movie lunch break where everyone can watch a scary movie from the playlist and spook themselves out especially if they're alone at home. For a comfortable viewing experience that won't hurt your posture or back, use the Standing Desk Converter M7MB-35" that can hold your device at a stable position while you enjoy the movie with your co-workers.
6. Mount a virtual pumpkin carving competition.
What's Halloween without the Jack-O-lanterns? Challenge the employees' creativity in carving out their pumpkins at home. Have everyone vote which one's the best pumpkin and whoever wins should get an incentive.

7. Start a book club.
Of course, since this is for Halloween, the rule is for the members to pick one scary book they could agree on, read it on their own, and analyze with the book club maybe a week or three nights after. It'll be a great way to bond with fellow book lovers in the workplace and also offer you more insight about the book you're reading from other people's minds.
8. Gather for a ghost storytelling session.
Who doesn't love a good horror story? Share your spookiest experience with your officemate via a happy hour where you can bring out red wine and drink while you scare one another with real-life horror stories.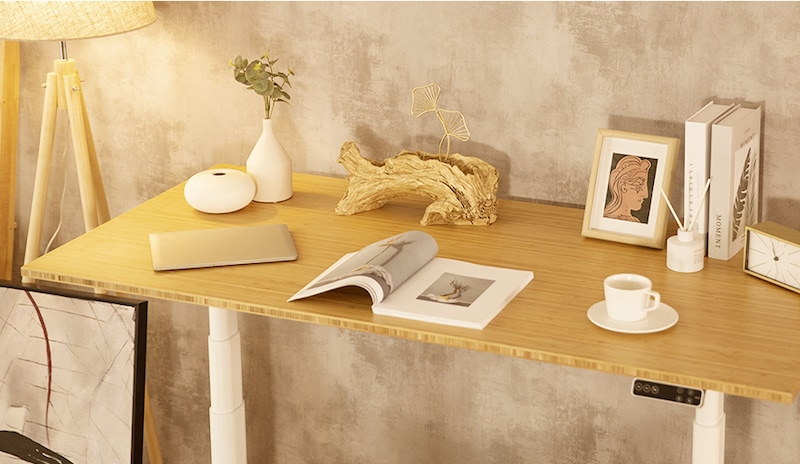 Use the Kana Bamboo Standing Desk while on happy hour with your work friends. The tabletop is coated with 2h lacquer that is water-resistant, moisture-proof, insect-resistant, and scratch-proof so that you wouldn't have to worry if you spill anything on the desk.