After taking a vacation this Christmas and New Year break, don't you find it hard to return to work?
You were binge-watching one Netflix show after another with your children at home and now you need to go back? You just went on an island hopping trip with your parents and now you need to work again? You absolutely had nothing to do so you can savor mornings more and not think about any work for the whole day.
But the time has come. You now have to say goodbyes to your parents who live in a different state. You have to finish the Netflix shows you've been binge-watching. You plan to finish that painting of your mom before there's paperwork in front of you instead of paint.
You need money to cover bills and have your quote, unquote "best life" so there is no choice but to work again. Even if you have a business, you can't avoid work forever. At some point, you need to face it again.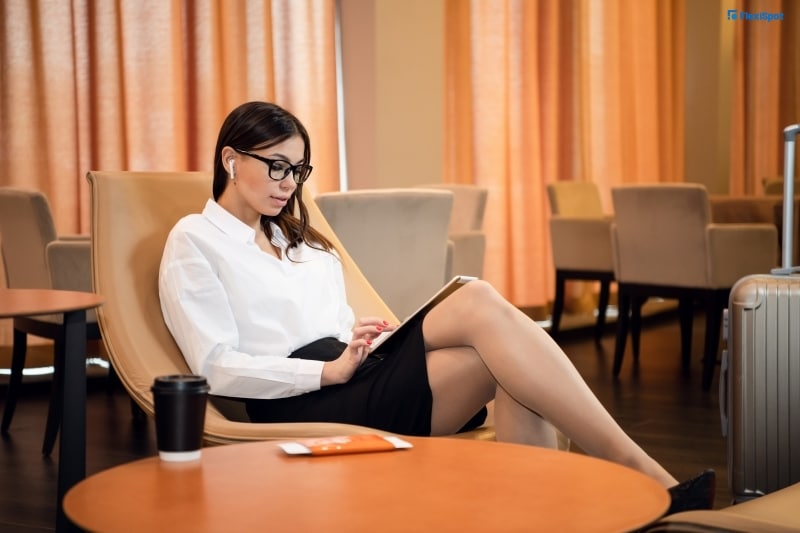 But how will you work when your mind is still in vacation mode?
The first, simplest yet effective advice is to just do it. Nike really hit the nail on the head when it pushed people to just do things. It's always much better than inaction so if things are taking time, the best solution is to force yourself to just do something without overthinking it.
Having a to-do list will help to make sure that you don't forget anything and that you can prioritize what needs to be done first.
What you can do is to take on small tasks first so you won't get overwhelmed. Answer your emails one by one until you've already covered everything. Clean your desk to clear your mind. Request for an update on a project that you left. Finish projects that cascaded from last year's unfinished work. Take things slowly and allow yourself to gradually ease back to work.
Of course, it's a big help if you already worked on a lot of things before going on vacation. You should have also set up an out-of-office e-mail then so that you won't be stressed on your first day back to work.
One last piece of advice is to make use of the right tools around you to motivate and boost your productivity. Ergonomics can help you organize things, make work comfortable and convenient, as well as put you in a focused and alert state.
Here are pieces of ergonomic furniture that you might like:
Standing desks can help you conveniently shift from a sitting position to a standing one while you're working. It will ensure that you are safe from the dangers of prolonged sitting. The FlexiSpot E5 uses improved motor technology to be more user-friendly. Basically, its dual-motor lifting system is combined with the double crossbeam structure which ensures a smoother operation and a stable experience.
No need to worry about its stability because with a loading capacity of up to 220 pounds, it remains sturdy and wobble-free at its highest point and even during movement.
It features an advanced keypad panel featuring three height presets, a sit-stand reminder that allows you to set a timer from 0 to 99 minutes, and an anti-collision feature that automatically stops movement when obstacles are encountered. The height range of this desk is from 24.4 to 50 inches and can be easily used by people from 4'6" to 6'7".
You want comfort, luxury, and convenience while working on a day job.
This ergonomic chair from FlexiSpot proudly features a 3D lumbar support system, 135-degree lounge tilt, and 4D adjustable armrests.
It has three height adjustment levels with a system that gently rebounds. The elegantly curved backrest will conform to the neck and spine which will provide the maximum headrest and lumbar support. The armrests are adjustable in four dimensions that contour effortlessly to the arms and elbows. It is made of Italian-imported chenille and K+R temperature-sensitive fiber that will provide maximum ventilation and the most delicate of fabrics. It also features the best-in-industry Samhongsa Class 4 Gas Lift which guarantees that this chair will be able to handle whatever you throw at it.
You'll find yourself comfortable working all day every day.
On days that are sluggish, especially when you just came from vacation, you would need an extra boost of energy. You would really be thankful for a chair that can do just that at any time and also check off your workout requirement for the day.
This FlexiSpot product has comfortable pedals that hardly make any noise during pedaling, meaning it can be used comfortably even while in meetings and having the other partner around the room.
The bike features a calorie tracker to monitor your progress and a customizable cardio with adjustable resistance levels. The height of the seat can be adjusted according to your desire and the removable keyboard tray may be used as a desktop. It's compact and reliable which FlexiSpot customers love. It will be easier as well to remain consistent with exercise because using this desk bike during work doesn't feel like a strenuous workout at all.
Instantly upgrade your workstation with a desk converter. This particular product has a spacious 31.5" wide work surface that can easily fit two 24" monitors and a 28.4" wide quick-release keyboard tray. It makes use of high-powered gas springs that makes adjusting the height of the product smooth and stable. It is specially engineered with a bracing system that can respond immediately to rapid falls even if the desk is at full capacity. For extra safety, the desktop comes with rubber crash-prevention pads and the legs have protective rubber feet. You can easily install a monitor mount, thanks to the product's integrated monitor mounting grommet.
Final Word
Everyone just came from vacation after Christmas and New Year. Don't feel pressured that you already have to finish all the work that you left. Work at your own pace as long as you will still meet your deadlines and submit quality work.